10 Nonprofits Harnessing the Power of Concord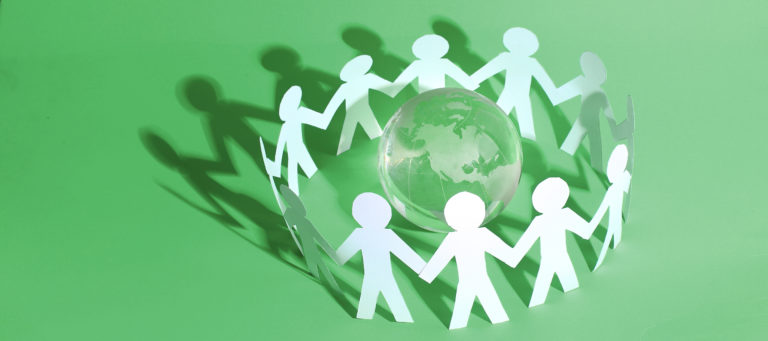 How contract management software is helping people help people
Along with a good heart, a nonprofit has to have good processes in place in order to last.
Unfortunately, 50% of U.S. nonprofits operate on less than a month's cash reserves, according to "The Financial Health of the United States Nonprofits Sector: Facts and Observations" 2018 GuideStar report. The pressure for nonprofits to function as a lean, clean, efficient machine means modern tech is finding its way into more and more operations. 
Contract lifecycle management (CLM) software isn't just about helping companies develop deeper pockets: At the end of the day, it's about helping people. And nonprofits are now choosing cloud-based contract management solutions to better fulfill their missions. 
It's no mystery that financial stresses commonly make volunteer-fueled campaigns collapse. Resources—both financial and humanpowered—are often spread too thin, leading to an organization's demise despite its much-needed goods or services. 
Because of limited funding and stringent budget transparency requirements, nonprofits need to trim excess spending at every turn just to stay afloat. Accountability when it comes to contractual partnerships and finances is especially important.
The National Council of Nonprofits states: "We hope that practices reflecting accountability and transparency, prudent fiduciary oversight, legal, ethical, and responsible fundraising, and effective governance will be reinforced through sound practices at every charitable nonprofit. Voluntary adoption of such practices is a demonstration that your nonprofit deserves the public's trust, is serious about advancing its mission, and is striving towards excellence."
Why Contract Management Software?
Today, CLM platforms are serving as one such "sound practice" by streamlining what used to be a cluttered process into one that saves time and money. The automation of what has traditionally been manual paperwork also enables risk management, precise tracking, and transparency.
Nonprofits have enough weighing on their minds in regard to how they address serious concerns affecting the world at large. CLM software provides valuable relief in day-to-day processes, and Concord delivers an easy-to-use intuitive platform with cost-saving benefits. 
"Concord has eliminated most of our administrative burden related to document execution and made documents more widely available for staff to locate," says LifeWays Director Michael Cupp. In addition to saving time and energy better spent elsewhere, the Michigan mental health nonprofit saw a return on its investment in less than 6 months. 
Storing all documents in a single cloud-based repository that is painless to search and access at any time means the entire contract lifecycle remains clear and up-to-date. From initial contract creation to signing to renewal, nothing gets lost or overlooked. 
"[Concord] was actually easier to use than I thought it would be," begins Jerry D'Alto, contracts coordinator for Trillium Health Resources. "There has been much greater buy-in and approval from other departments than I expected." 
Since switching to Concord, Trillium, a behavioral healthcare nonprofit assisting 26 counties in North Carolina, has seen "great savings in time and money for fully executing contracts." It has reduced contract management-related spending by more than 50%.
"Between the IRS, Attorney General, foundations, and donors, everyone is demanding information and answers about how nonprofits receive and use financial resources," Propel Nonprofits says of transparency in the nonprofit sector. "This trend is accelerating and many nonprofits choose to make accountability an important organizational value."
The use of a CLM platform is making it easier for nonprofits to provide outreach in the wider world while adhering to strict demands for oversight and responsible spending. 
10 Nonprofits Choosing Concord
Concord's rapid 3-week implementation time, easy use across departments and third-parties, secure audit trails, and reporting capabilities are just some of the reasons it's become a choice CLM platform for nonprofits transitioning to a digital contract process.
Here are 10 nonprofits—listed with their missions—using Concord's contract software to operate as successful and effective organizations.
One contract at a time, Concord is optimizing things behind the scenes so that each of the following can continue to make a positive impact:
KQED
KQED serves the people of Northern California with a community-supported alternative to commercial media. We provide citizens with the knowledge they need to make informed decisions; convene community dialogue; bring the arts to everyone; and engage audiences to share their stories. 
Colorado Coalition for the Homeless
The mission of the Colorado Coalition for the Homeless is to work collaboratively toward the prevention of homelessness and the creation of lasting solutions for homeless and at-risk families, children, and individuals throughout Colorado.
LA Phil
Led by Music & Artistic Director Gustavo Dudamel, this internationally renowned orchestra harnesses the transformative power of live music to build community, foster intellectual and artistic growth, and nurture the creative spirit.
Community Legal Aid
The mission of CLA is to improve the lives of low-income and elderly people through legal assistance that protects fundamental rights, secures access to basic needs, and challenges policies and practices that harm our clients.
Aunt Martha's Youth Service Center
Driven by innovation, integration, and care coordination, Aunt Martha's Health & Wellness is committed to providing an exceptional, unique, and comprehensive patient experience.
LifeWays
LifeWays inspires hope and promotes life-enhancing recovery…and has provided behavioral health services to residents of Jackson and Hillsdale counties [in Michigan] since 1966. 
Great Minds
At Great Minds, we believe great education is the foundation of a great democracy. We believe that every child is capable of greatness. And it is our mission to help teachers help children achieve it.
Trillium Health Resources

Tra

nsforming

lives and building community well-being
through partnership and proven solutions. Trillium Health Resources is a leading specialty care manager for individuals with substance abuse, mental illness and intellectual/developmental disabilities in eastern North Carolina.
Canucks Autism Network
To provide programs for individuals with autism and their families, while promoting acceptance and inclusion through community engagement and training initiatives across BC and beyond.
San Diego Blood Bank
Saving lives with quality blood services in partnership with the community. Supplying hospitals in four Southern California counties; San Diego, Imperial, Orange, and Los Angeles.
Founded in 2014 and headquartered in San Francisco, Concord enables over 200,000 companies around the globe to connect all their people, processes, and contracts in one place. Built with intuitive features—like online negotiation and editing, deadline alerts, and approval workflows, Concord gives users everything they need for the entire contract lifecycle, making growth and compliance synonymous.
Thank you. We'll be in touch soon to schedule your demo.