10 Questions to Ask When Evaluating Your Contract Management Needs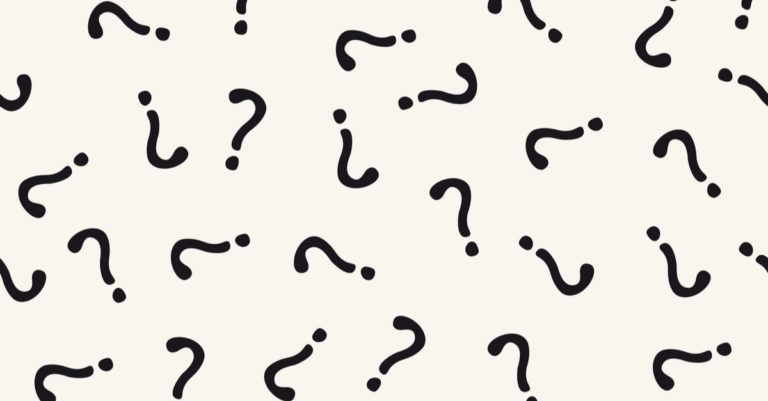 This is the final part of our series on moving contracts to the cloud.
Selecting the right solution
Cloud solutions can be highly specialized for specific industries, as each has its own unique processes and compliance requirements. To ensure the best fit possible for your unique business case and contract management needs, here are ten key questions to help evaluate.
1. Will my information be secure?
Powerful data protection must be a central keystone, established upon state-of-the-art server architecture, and secure, durable, and highly scalable processes. Highly secure and reliable redundant and geodispersed servers are expected, that comply with the strictest international and industry-specific standards, including: ISO 27001; SSAE 16/SOC 1, SOC 2, and SOC 3; PCI DSS Level 1; FISMA, DIACAP, FedRAMP, and FIPS 140-2; and HIPAA, Cloud Security Alliance and MPAA. Data loss should be prevented via industry standard data replication procedures and recurring automated backups. Services should be independent, unassociated and self-contained and each component is redundant. Monthly uptime should be at least 99.9%. 
What is uptime? If a cloud provider guarantees 99.9% uptime, this means worst case scenario a system would be down less than 8.76 hours per year. If the uptime of an on-premise, traditional system was carefully tracked, it would likely show the system is down much more often than thought or realized (presumptively more than 8.76 hours).
2. Will the solution allow migration of existing contracts and act as a central repository for all contracts?
A central, online repository for documents to be stored digitally should be included. The amount of storage and the number of users that may be added should be unlimited. Monthly subscription price should therefore remain fixed and not increase with increased storage usage. 
Solution should support multiple documentation formats, enabling migration of all your existing contracts into a single platform. Solution may also provide migration services, uploading all of your existing contracts into the platform for you.
3. Will I have the ability to search and report on contracts and contract data?
Advanced search capabilities should allow users to not only search for a contract but also through a contract's content, including for company names and vendors associated with specific contracts. 
 Reporting via a form of an Analytics Dashboard is key. The dashboard should provide comprehensive information on all documents and deadlines. 
Additionally, users must be able to export their entire list of executed contracts, along with the descriptive elements said above, to either an excel or CSV file.
4. Does this cloud solution address the challenges of my process? Will it grow with my organization?
A cloud-based solution by design is scalable and should allow easy addition of users or seats to accommodate business growth. Leading solutions have the capability to house multiple departments, even multiple locations under one solution providing ultimate visibility into the organization. 
Make sure to understand what the cost profile looks like long-term beyond the initial implementation costs—upgrading, support, API usage, contract migration services, etc.
5. Is this solution easy-to-use and does it integrate with my existing solutions?
Many companies use a variety of different tools for analytics, communication, sales, and so forth. Using a centralized CLM platform means that integration is now a possibility. CLM software can be integrated (and, in many cases, comes prebuilt with integrations) with tools such as Dropbox, Google Drive, Box, and Salesforce. The benefits of CLM software become available company-wide, able to facilitate faster deals, better negotiation, and increased collaboration.
6. What does the implementation, training, and support look like?
Ideally, a solution would provide a step-by-step implementation best-practices guide, as well as implementation calls to help users and admins gain a full understanding of how to use the platform and customize it for their use case. 
Free weekly trainings for users, existing document migration, and the ability to be reached through email and telephone for support are additional services to look for as they help ensure continued success.
7. How does this solution differ from the competition? What does the roadmap look like?
With the plethora of solutions available, key differentiators will solidify which solution is right for you. Does the solution offer online, in-document negotiation? What about tracking changes, approval workflows, templates, and lifecycle alerts? A quick comparison of solution overviews, will provide an at-a-glance comparison and help to quickly weed out those solutions that won't be a good fit, now or in the future
8. What are the true savings and value of this solution?
The value in CLM solutions stems from their ability to standardize and commoditize the contract authoring, negotiation, and signing process across the entire organization. This should remove silos and increase visibility with the aforementioned templates and approval workflows, along with online negotiation. A CLM platform removes the friction of manual processes, reconciling speed and growth through faster processes, reduced costs, increased revenue, and flawless compliance.
9. Is the solution flexible and customizable to fit business needs?
A customizable dashboard (menu) should be standard, built for easy access, user permissions, and facilitate an optimal tagging and folder structure. 
Aside from the menu a company's set Administrator should be able to work with the solution provider to customize the platform to meet their unique business case. This should include levels of permission, and user roles, with the ability to grant different levels of permission and set access rights by user roles. These user roles will include, for example, who has the right to perform particular actions (right to sign a contract, to modify a template, delete a contract, etc.). 
That being said, even a customizable solution should offer standard roles to make getting started faster. An example of standard roles a solution might include: 
"System" roles (Administrator, User, Read Only) that are pre-configured. 

"Custom" roles allow you to define permitted and prohibited actions. Administrators can define an unlimited number of custom roles to align with internal processes of the customer organization.
10. How will I maintain version control?
The beauty of some cloud contract management solutions is built-in audit tracking and robust document histories. When changes are made to existing documents, instead of emailing documents back-and-forth, those changes can not only be seen online, but they are also automatically tracked and saved. Contract mediators or initiators, as well as Legal teams, should have the capability of seeing who made a change and when. New versions of documents should be automatically saved every time a change is made, storing previous document versions in chronological order, preferably with color coded text to show who made specific changes. And all versions of a document should be permanently stored and easily accessible, even after a document has been executed. 
Also, to help improve compliance, look for editing rights able to be controlled based on user roles, which are granted by the company administrator, giving Legal more control over a company's contract processes.
Conclusion
While managing security and complying with privacy and data protection regulations in cloud environments are a major concern of legal teams, it is cloud computing that inherently offers a proactive approach. What might be seen as a threat is actually a key defense against downtime, as well as a strategic tool for enhancing operational efficiency, reducing costs, and increasing security. 
A cloud-based CLM platform can be quickly purchased and integrated. Cloud solutions offer a bevy of benefits that facilitate the ability to scale much faster and more flexibly than ever before. 
With all the benefits of cloud computing, and so many companies already using cloud-based solutions, moving contracts and contract management to the Cloud is not only a no brainer, it's now necessary to remain competitive. 
Moving to the Cloud is a transformational investment, and while making the move to the Cloud can seem daunting, it doesn't have to be complicated. Pick a partner that will help to make the transition smooth and offer support throughout the onboarding process and beyond to ensure success. 
There are business process changes that require a long lead time before a return on investment is realized. Cloud-based contract management is not one of them. 
See how Concord can help.
Request a demo
Concord's mission is to help companies achieve scalability and efficiency by automating their most central process, contracts. The cloud-based solution enables over 300,000 users around the globe to create, collaborate, sign, store, and manage their agreements all in one place. Founded in 2014 and headquartered in San Francisco, Concord is built by business for business.