5 Ways to Establish a Compliance Program Using Contract Management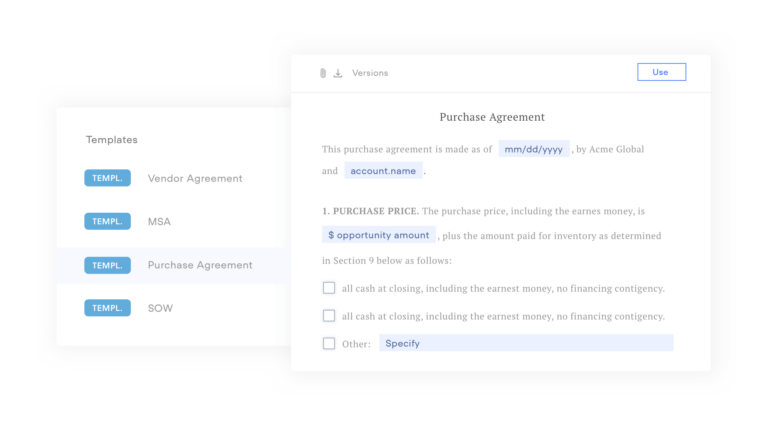 What is a Compliance Program, and Why Does it Matter?
A compliance program is the roadmap that helps your company keep within the standards of  laws, regulations, and contractual commitments  applicable to its operations and industry.  Among such requirements are a  number of federal, local, or global compliance obligations related to corporate, IT, secretarial, employment, fiscal, and industry standards. 
So you have been asked to put together a contract compliance program and wonder where to begin? Why is it even important?  
An organization's compliance program is made up of a set of policies and procedures that should be routinely monitored in a contract risk analysis, reviewed and continuously improved to evolve with changing requirements.  According to the recent United States Department of Justice guidance released in 2020, the effectiveness of a compliance program depends on individual factors specific to that company including company size, industry, geographic footprint and the applicable regulatory landscape, and has to evolve with these same factors.  
If you start your compliance program early in the life of your organization, scaling it and giving it teeth will be much easier than trying to put a program in place once you have 400+ employees and regulatory issues knocking on your door that can cost millions of dollars to fix and enforce.  The most effective compliance programs engage in continuous monitoring and continuous improvements, and end up in the long run avoiding millions of dollars in fines or lost opportunity costs.  
5 Ways Contract Management Software Helps Establish (and Enforce) Your Compliance Program
Putting in place contract automation and data-focused solutions will help with contract compliance management and tracking contract obligations required by the current fast-moving regulatory landscape.  The right  contract management software can help make policies enforceable,  and assist with monitoring the compliance program year over year.  
These are 5 ways contract management software can help you enforce the policies established as part of a compliance program: 
1. Align Policies with Procedures Using Role-Based Rights and Approvals
A large number of regulatory and certification standards, particularly those  focused around IT and cybersecurity call for clear standards around accesses to confidential information and protected data.  In addition, limiting access to only the necessary information required for each employee's responsibilities provides more robust assurance against a serious data leak. By housing all organizational agreements in an automated contract management system with role-based rights, your compliance program ensures that all teams have access to the data and documents they require in a secure environment.  
Roles within a contract management system provides access by team-based categories or types of documents. In addition, user roles can be refined for feature rights that correspond directly with that employee's role in the compliance program workflow. For example, your Director of IT can be invited to approve a critical cybersecurity vendor agreement, but would not be permitted to esign a contract if they did not have the appropriate esignature delegation rights in your organization.  
2. Roll Out Updates in Real time
Regulatory requirements are always evolving and changing at increasing pace. At times, just as organizations have finalized rollout of programs to meet compliance requirements of one regulatory system, a new version emerges, requiring re-scoping efforts  (e.g. CCPA and then CPRA).  In addition, the COVID-19 pandemic has forced organizations to move to remote operations. With multiple locations and multiple compliance requirements, it becomes increasingly difficult for organizations to deploy changes and ensure teams are up to date. 
Contract management software that includes a templates option provides organizations  an option to set up templates for use across different teams, or to set up pre-defined clauses to be added to agreements as needed. Working off pre-approved templates ensures your updates can be rolled out quickly based on the changing regulatory requirements.  Updates to templates can be  rolled out to the different teams across various locations fairly seamlessly, minimizing the  risk  that an employee will use an outdated agreement or clause version.  For instance, all HR offer, onboarding, and termination templates can be easily updated to include essential clause choices for new locations as new remote employees are added to the organization.  
3. Monitor Performance on Commitments
One of the pivotal roles of an organization's compliance function is to oversee the relationships with third party partners and vendors, and coordinate with the internal business sponsor.  In fact, an important  consideration for enforcement and regulatory agencies  in review of a company's compliance program may be whether an organization reviews a third party's practices at onboarding  as well as throughout the relationship. 
Contract lifecycle management software with an automated alert functionality helps meet this requirement via automated reminders based off of and tied to the contract terms.  In addition, such alerts are even more actionable and robust  if the contract lifecycle management software permits cross-functional access to both the compliance program managers and the business sponsors.   For instance, automated alerts can be scheduled to be sent to internal teams whenever a key vendor has to provide recurring insurance certificate proof or audit rights. 
All stakeholders can work together to monitor performance in lock step, and the compliance program can review that the required internal procedures have been followed in accordance with policies.   
4. Oversee Transactions in a Foreign Location
Organizations with operations or transactions in foreign locations often face the most complexity in setting up a compliance program.  In addition to keeping up to date with regulatory requirements in each jurisdiction, there is an even more difficult task in monitoring the transactions that may affect the organization's risk profile.  
Using contract management software with conditional approvals workflows, a compliance function can set up approvals for various teams based on locations. So for instance, if your Legal team is set up to review based on geographic locations, the approval request can be routed to the Legal team corresponding with the choice of law standards included in a contract by a customer.  
Additionally, setting up a parent / subsidiary structure for the organization and any affiliates would give the parent organization insight into the types of issues facing specific affiliates or locations and how to best respond at the policy level.  
5. Leverage Data Insights to Improve the Compliance Program
Data and reporting from contract management software can provide important insights into potential contract risks faced by your organization and eliminate silos between departments. This will provide you with valuable information in performing the recurring contract risk assessment critical to improving the compliance program. 
The data can inform, for example, on types and frequency of missed deadlines or deliverables, differences between standard terms and unique clauses incorporated in agreements, types of contracts signed in location posing higher risk factors for your organization. 
Such information allows for the various stakeholders involved in the contract risk assessment project to address specific issues that otherwise may be lost without the oversight provided by data.  
Conclusion
Setting up and monitoring a compliance program is a complex and rigorous task.  Developing policies, getting executive leadership and Board approvals and buy-in, and monitoring how effective the program is present challenges for organizations of all sizes. One way to eliminate difficulties is to implement solutions and tools focused on leveraging automation and data insights.  
Contract management software with robust features and functionalities that is easy to update as organizational and regulatory needs evolve will help any compliance program keep current and enforceable. 
See how Concord can help you establish your compliance program. Get a personalized demo or try Concord for free now.
Get a personalized demo  Try it, free
Concord's mission is to help companies achieve scalability and efficiency by automating their most central process, contracts. The cloud-based solution enables over 500,000 users around the globe to create, collaborate, sign, store, and manage their agreements all in one place. Founded in 2014 and headquartered in San Francisco, Concord is built by business for business.