6 Key Points to Optimizing Spend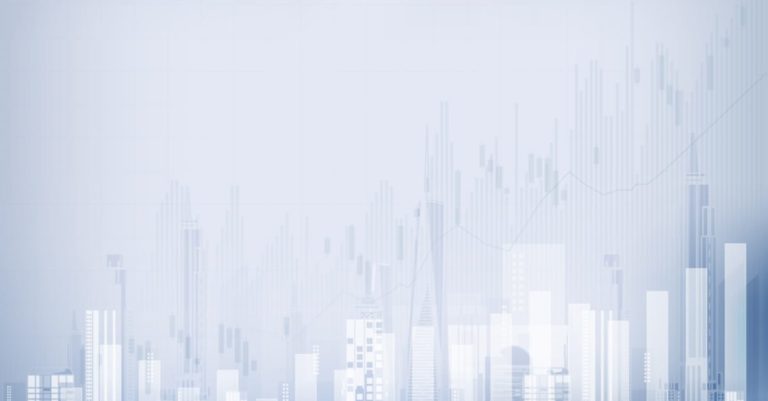 For many years now, procurement teams have been working towards cutting costs and increasing revenue — commonly known as spend management. Best-in-class procurement organizations are doing more than simply managing spend, they're optimizing it.
Spend optimization begins where spend management ends. Where many procurement departments simply keep costs under control and provide processes and resources for the rest of an organization, modern teams are moving towards a strategic view of the entire business that involves automation, digital tools, and more.
Moving into a culture of spend optimization helps position the procurement department as a strategic ally to the C-suite and provides more value to the company as a whole. To do that requires smart spending. Here are six ways that Procurement can help optimize spend.
Six ways for optimizing spend in Procurement
1. Spend
Spend optimization picks up right where spend management ends: where management focuses on process and keeping spend under control, optimization involves creating a strategic view of an organization's savings through the use of technology. Evaluating where a company is currently is the first step to establishing a baseline, then driving savings to other departments and the organization as a whole by outlining clear spend goals for other departments to manage helps Procurement align with teams throughout the company.
2. Savings
As procurement teams know, there's always room to increase savings — and we're not talking about simply squeezing suppliers. The difference is that certain savings are short-term and others are long-term. It may seem tempting to take a short-term savings offer, and in some situations, it may be the better choice. However, if the supplier relationship is strategic and one that is going to last for a longer time, it's best to see what long-term savings options are available. Looking for savings that will be greater in the long term not only creates more profitable supplier relationships. Plan for the long haul — years instead of months. It positions Procurement as a strategic leader in a company (more on that below), demonstrating an ability to focus on long-term goals and initiatives, and the ability to drive impact to the bottom line.
3. Value
Prove your ROI — any spend being made throughout a company should be directly translated back to the benefits of that spend. Companies can increase profit by decreasing spend using the strategic tools provided for them by smart procurement teams. Increased collaboration, productivity, and more efficient teamwork prove the value of the tools that are being used and optimize a company's spend.
4. Relationships
Supplier relationships are a vital part of optimizing spend. With healthy, mutually beneficial supplier relationships, better deals and savings can be made. Here are four questions that Procurement can ask suppliers to optimize spend: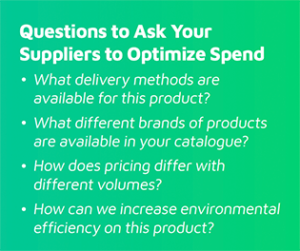 Maintaining good relationships is much easier with a contract lifecycle management platform. Deadline reminders and notifications help teams stay on top of expiring contracts and renewal opportunities.
5. Strategy
As of late, Procurement teams have come into the purview as key departments when it comes to achieving an organization's goals. On the path to becoming a strategic leader, being strategic is one of the last pieces of the puzzle. Procurement teams are the ones with the most insight into where to save money and where the greatest benefits are. Being able to track and report these savings helps further prove Procurement's value to the executive team.
Another piece of becoming a strategic leader is collaboration. Advancing a business forward involves every single team member working together. With Procurement serving as partners with every department, teams can make wiser, quicker decisions. Collaboration isn't just within a company, either. Finding the right suppliers that want to work together to benefit both sides shows that the procurement team is thinking long-term and constantly looking to improve, enhance, and increase relationships.
6. Tools
Finally, the tools that are being used assist in not only managing but truly optimizing spend.
Manual processes may work for keeping costs under control, but to maximize the savings and value, automation is necessary. CPOs know that digital strategy is a key focus for teams, but this doesn't always mean it's a priority for their roadmap. Implementing the right tools is key to becoming more efficient and cutting costs.
Do more than manage spend: start optimizing it. Try out Concord contract lifecycle management software today.