6 Tips for Improving Redlining and Negotiating in Contracts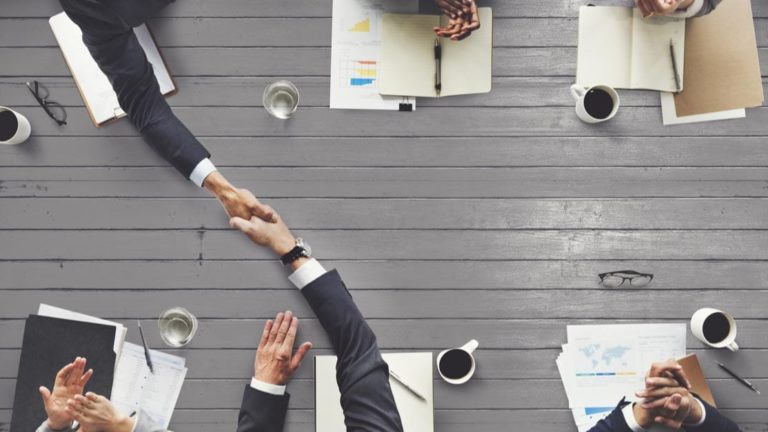 Redlining, negotiating, and editing contracts are a crucial part of creating a well-executed and successful contract. This process may seem complicated, but with the right tools and strategy, it can be the easiest part of the contracting process.
Contracts at their core are collaborative. With multiple eyes on every document and different teams weighing in on what needs to be changed, keeping comprehensive records of changes is vital to the security and integrity of a contract. If this is executed poorly or if multiple systems are a part of the process, it can be a long, difficult task that expands what should be a straightforward approach into weeks or months of finalization. This in turn causes tension between internal and external teams, and creates more work for everyone involved, not to mention can slow promising deals into non-existence. Contract redlining doesn't have to be this way. There are easy ways to manage the redlining process so that all parties are informed and involved. Below are six tips for managing edits and negotiations.
Tip 1: Start with Research.
As with any negotiation, each side wants the best deal. Both parties want to ensure the terms are clear and beneficial, the right amount of risk is assumed. A well-negotiated contract is also the foundation of a strong, lasting relationship, an added bonus to a smooth negotiation process. Before the negotiation even starts, then, doing preliminary research is crucial. Knowing the regulations, best practices, basic industry practices, and the history of the other party elevates the level of professionalism and gives an organization the reputation of being knowledgeable and easy to work with. Coming to the negotiations prepared with reasonable requests promotes good relationships both now and for the future.
Tip 2: Involve Legal.
Legal should be included in any contract process early and often. While many organizations think of the legal team as the "rule-keepers" of the organization, Legal can actually be one of the greatest allies in the negotiation process. Legal can look at contracts to ensure they're compliant and contain all the necessary information to avoid any liability down the road. They can advise on wording, be a second set of eyes, and provide valuable legal knowledge that will help create the best contract possible.
Another important aspect of legal advisors is their ability to understand and identify what areas might have been left out of a contract or even just inform on the negotiation discussions. With their unique perspectives and legal knowledge, they can keep an eye out for any missed clauses or terms throughout a contract.
Tip 3: Collaborate.
In addition to thorough collaboration with the legal team, the rest of a team should be involved as well, whether it is Procurement, Operations, or Sales. With multiple people reviewing one document, it decreases the likelihood that it will contain mistakes or compliance issues, and gives team members the ability to share and weigh in when they have more expertise in a subject than others.
However, keeping all these inputs organized can be difficult. It's important to make sure there is a system in place to receive feedback and edits. A cloud-based platform with extensive commenting and editing capabilities means the most recent version of a document is always being used, and all parties are always looking at the same document. With everyone commenting and collaborating in one place, rogue documents are less common, edits and changes are instantaneous, and the final version is more easily managed.
Tip 4: Communicate Effectively and Efficiently.
After internal edits and Legal review, the negotiation really starts. Communication is key in this phase of the process. A change may seem unreasonable or even offensive if it's not clearly explained. In the past, larger changes often involved phone calls or in-person meetings, but in today's global economy, this isn't always an option. With centralized negotiations in the Cloud, entire teams can view and add to discussions and edits. It's much easier to explain reasoning through comments where everyone can see the original draft, and information isn't lost as it passes from one person to another. More than that, the entire record of every conversation is in one place, making it easy to go back and see exactly who said what, eliminating any vague questions or disagreements. Communication in the Cloud is efficient, as each team can review the document when it's most ideal for them, even if that's the middle of the night for the other party.
Tip 5: Track Changes.
Negotiations almost always involve changes. Part of redlining (and maintaining compliance) involves tracking those changes, who made them, and when they were made. Tracking changes in the past often meant downloading a document, editing with Microsoft Word, and emailing the document back. If two people made changes at the same time, the documents had to be reconciled, which was tedious and could lead to costly mistakes. The current best practice is for all parties to be editing the same document at once—no questions about which version came first or who said what, as every change is recorded in the system. Comparison between versions is much easier, and a chronological record helps teams review and reference any older versions.
Tip 6: Be Prepared to Walk Away.
It may seem counterintuitive that after this entire process, there's a potential for no deal to be made. Yet it's true in every negotiation. Sometimes the redlining may start to get increasingly unfavorable, or both parties simply can't agree. Before anything is signed, negotiations can still come to a halt and either party can walk away. While it may not seem ideal, breaking off negotiations and walking away from a contract is much more beneficial than getting into a deal that would only cost a company money, time, or resources in the long run.
Cloud-based contract lifecycle management platforms that contain approval workflows, redlining, in-platform commenting, and tracked changes will help negotiations go much smoother and easier. To get more negotiation tips and see what a CLM platform can do for an organization, download our Essential Guide to Streamlining & Accelerating Negotiations with Contracts.