7 Ways to Better Use Electronic Signatures and Contract Lifecycle Management Platforms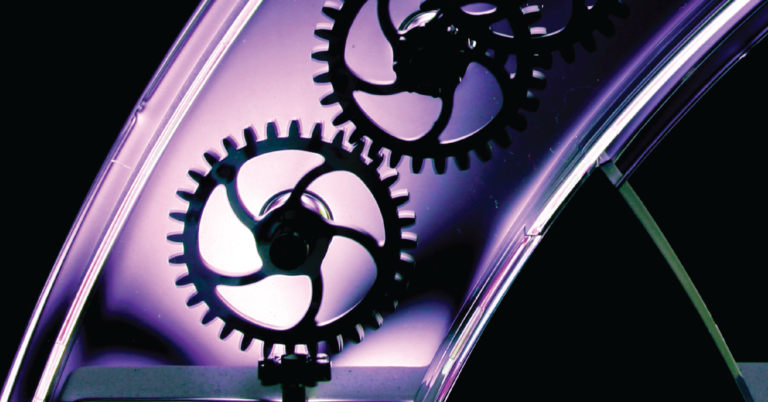 Going from handwritten signatures to e-signature can be one of the most productive things that a company ever does. However, it can feel underwhelming if the technology is siloed from the rest of the contract process or not used to its full potential. While the enthusiasm for the speed and security that e-signature brings is there, often it can be difficult to determine how to fully maximize that potential. Here are 7 ways to use e-signature and contract lifecycle management platforms successfully.
Thank you. We'll be in touch soon to schedule your demo.
1. Track Documents Through a Visible Audit Trail
Having a visible audit trail allows everyone involved in the contract process to track the document and its progress from initial draft through to completion and even post-signature renewals and deadlines. This gives greater control over the entirety of the contract's lifecycle, not only allowing teams to monitor contracts, but to enhance overall customer experience.
Notifications for when deadlines are coming, or when a third party does or doesn't sign a contract gives a more complete insight into the process. Knowing, for example, that a party has viewed a contract, but not signed it, provides the opportunity to step in and solve any issue that they may have with the contract. If the other party has signed the contract, fulfillment can begin immediately and without delay. These streamlined processes decrease uncertainty and hesitation when executing a contract.
2. Create Templates for Frequently Used Documents
One of the more frustrating parts of contract management is building an entirely new contract every time a deal is made. Spending time and mental energy drafting a new document, making sure that the phrasing is just right, formatting it all correctly, and then sending every new version of the document out for approval wastes time and money, especially if it is a similar document to other previous agreements made. Using a template allows for only specific necessary data to be changed, instantly creating a pre-made document, streamlining the drafting process to get to the e-signature more quickly.
3. Personalize e-Signature
When handwritten, signatures are the personal way of distinguishing identity from anyone else. Many e-signature platforms allow for a choice between multiple different preselected fonts, which are legally binding but can lack finesse. Personalizing e-signature adds a measure of security and refinement. Whether with a mouse, trackpad, or stylus pen, personalizing e-signature may seem like a small part of the process but can be the added touch that makes a difference in how people interact with a contract.
4. Customizing the Signing Experience
Signatures aren't the only customizable aspect of the process, however—customizing the signature request process is another way to make an organization stand out. A personalized signature process from beginning to end makes a company stand out and helps the third party remember the ease they experienced when dealing with that company.
5. Enhance Document Security
Security when it comes to contracts is critical—any breach of privacy can be detrimental to an organization's success. Baseline security for any contract management platform should be as strong as the leading banks in the world and include encrypted documents, passwords, security audits, and multiple server locations. By using two methods to verify a user's identity through double authentication, complex passwords that can be changed quarterly or annually, and regional-specific data hosting, documents can remain secure and companies can be sure that their information is safe.
6. Integrate into Current Apps
Integrating a contract lifecycle management platform into Salesforce, Box, Dropbox, Google Drive, and more makes the use of a platform simpler. There is no need for teams to learn complicated new software techniques, as they can continue to use the processes and tools that work best for them through extensive APIs. Many contract lifecycle management platforms have prebuilt integrations as well as documentation so that businesses can create their own, unique APIs as well.
7. Generate Automatic Reports
Establishing effective metrics for Sales, Legal, or any other sector of business is important for monitoring efficacy and improving the general output. One of the major benefits of contract management platforms is that they can be used to easily generate reports to monitor compliance, output, customer satisfaction, and any other metrics which are critical for business. With a platform that has all metrics in one place, creating reports that are most effective for a company streamlines the entire process and helps determine what the best course of action is—which areas need work, and which are doing well.
Having e-signatures as part of the contracting process is just the beginning. From there, organizations can expand the whole process to work faster, smarter, and more efficiently through automation and technology.
Thank you. We'll be in touch soon to schedule your demo.