Are Free Electronic Signatures Legally Binding and Secure?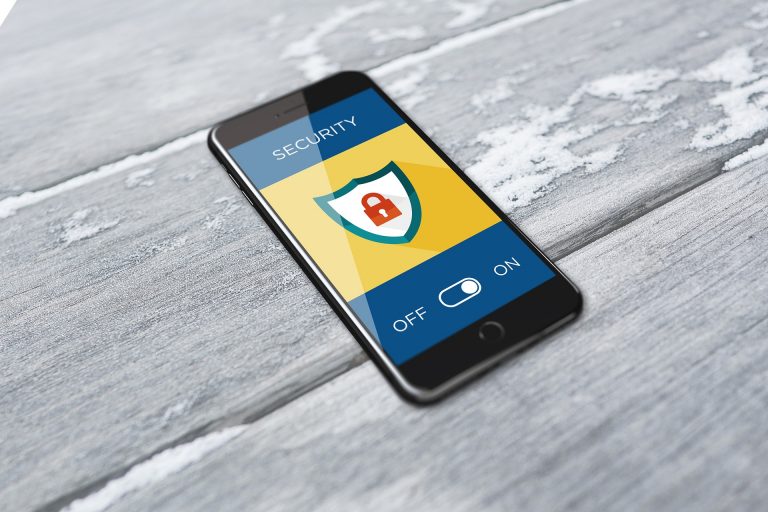 As the saying goes, anything easy to do, is also easy not to do. The appeal of a free electronic signature solution, with how easy it can be to get started using one, can make it just as easy to overlook important security and legality concerns. 
In the last five years, e signature transactions have increased from 89 million to 754 million transactions, says Statista. Consequently, 81% of business leaders consider e signatures to be a key legal and security concern, advises the Association of Intelligent Information Management (AIIM).
Streamlining business operations shouldn't come at a security cost. Here's what makes a free e signature legally binding and secure, and when to opt for more. 
Are All Electronic Signatures Legally Binding? 
On the whole, no matter if they are free or part of a paid plan, most e signatures on the market today are legally binding. Concord includes free unlimited e signatures that are legally binding in the contract management platform, which is standard in any plan.  
Legislation in the last decade has removed barriers and placed a few simple requirements on meeting legality. The Uniform Electronics Transaction Act (UETA) created a legal path for every state to adopt and recognize the Electronic Signatures in Global and National Commerce (ESIGN) Act. 
The law ensures that electronically signed documents and contracts are recognized as legally binding and enforceable, just as an ink signature is. 
There are two basic requirements a signer and business must meet. These are: Intent to Sign, and a Record of Transaction. 
Intent – There must be evidence a signer agreed to the terms of a contract, either by typing or drawing in a signature. Or in consumer agreements, it's common to approve terms by checking a box or pressing a button. 

Record of Transaction – A legally binding electronic signature must have a Record of Transaction that shows the process for how a signer accepted an agreement. A clear Audit Trail, like an Email, is an  accepted mode of both transmission and exchange. 
Any free electronic signature option for your business should enable you to meet these two basic requirements for legality, in the U.S. 
E Signatures Help Speed Sales Cycles
For sales particularly, whether in B2B or B2C, electronic signatures can have a marked impact on shortening the sales cycle. Getting started with a free e signature plan can reduce transaction times in the sales cycle, and can also help reduce administrative burn out for your sales teams. 
Concord Contract Management Platform's native e signature feature is designed to be legally compliant in over 110 countries around the world, in accordance with U.S. and EU electronic signature legislation, and is offered  as part of the free contract management plan. 
Exclusions to Legally Binding Signatures
For most business transactions and contracts, electronic signatures are valid and enforceable. However, certain contracts still require an ink signature, and some countries may not accept electronic signatures.
For procurement or finance organizations that may do more business internationally, you can review the list of European countries that accept e signatures at eIDAS Map. Concord also offers a list of countries that accept the native Concord e signature tool as legally binding. 
The good news is, today there are fewer exceptions where your business won't be able to use electronic signatures, but even in these cases legislation is paving the way to changing that. 
In estate planning, for contracts where a notary is needed, such as for a power of attorney, trust, will, or a birth or death certificate, you'll likely need an ink signature for a little while longer. However, The Electronic Wills Act is a recently approved piece of legislation states can adopt to offer legal electronic wills and to determine the number or need for witnesses. Likewise, new legislation also passed that opens the door for remote, digital notarization. 
This legislation points to the growing acceptance and shift to electronic signature validity for every legal document and agreement as the future of legally binding agreements. 
E signature for Healthcare: Organizations Save Money While Staying Compliant
What about free e signatures in healthcare? In addition to meeting legal compliance, healthcare organizations must also be HIPAA compliant. Free e signature apps must meet this important regulation to ensure safety and security for consumers. Concord's free e signature tool is HIPAA compliant.
Signature Security: Are Free Electronic Signatures Secure? 
Signature security is a non-negotiable need for all business security. It's a valid concern that a free option might be a less secure one. So it's important to make sure the service offers true "digital signatures." These must meet higher security standards for transmission and identity validation than electronic signatures. 
All digital signatures are electronic signatures, but not all electronic signatures are digital signatures, no matter how much you'll see these terms interchanged. 
A digital signature is designed with higher safety measures, standards, and cryptology to provide a safe transmission and to authenticate a user's identity. 
Digital signatures secure the validity of the signer.

Digital signatures establish that no one has tampered with or modified the document in transmission.
Concord's native e signature tool is designed to be a tightly secure digital signature, and includes both single and double authentication security options to meet security standards as well as to create ease in third party experience. 
What to Look for in a Free Digital Signature
The Cybersecurity and Infrastructure Security Agency (CISA) advises that a digital signature is most secure when it's designed with the right technology, guidelines, and standards to validate it: 
A digital signature includes a hash function, which ensures files can only be opened one way. 

It includes a Public-key Encryption that aligns with Public Key Infrastructure

A Certifying Authority issues a Digital Certificate. A third-party authority is part of the public key infrastructure, and is a trusted source that issues the key and certifies a sender and signer's identity. 
Except for the user authentication process, this is all administered "behind the scenes,"technically, in transmission. 
When to Opt for a Paid Plan 
Today's services make it almost too easy to bypass these important considerations. If you don't see the words "digital signature" anywhere in a free plan, ask about it and ask for an overview on it. 
Over 60% of security breaches happen as a result of third-party or vendor access. If a plan is free, consider the feature list and the security measures included in it. In many cases, added security features are offered in paid plans. Concord's free plan offers unlimited secure digital signatures, as well as a double authentication option. 
Factor in your organization's security protocols and best practices, which  should include these considerations: 
Data transmission through SMS, mobile, or email 

Login and third-party app login considerations

Devices permitted on your organization's network
A free e signature plan or app may be a good fit for a small organization, where there's a handful of team members working with the tool to get started, and where security can be more easily managed. However, it's always best to partner with your technology team to vet the security standards, first. 
Make sure you've implemented a yearly or more frequent security review, and that you onboard your team with the best security practices, so you can be confident that gaining a signature more easily, won't make security practices harder in the long run. 
---
Ready to see the power of Concord?