As Biotech Races for COVID-19 Cure, Contract Software Speeds Up Admin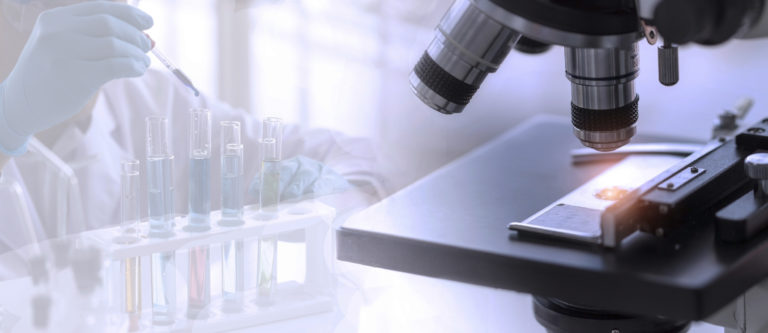 How a CLM solution streamlines paperwork to support lab research.
Scientists are hard at work trying to find a vaccine for the COVID-19 virus—and the current pandemic means it's especially important for medical research to move forward without missing a beat. The global focus on, and financing of, innovation in the lab has more biotech companies turning to contract management software to streamline administrative work behind the scenes. 
Life has instantly become one of quarantine and 6-foot separation for so many of us, but there's been a jolting sense of urgency and close collaboration in medical science. And when a biotech organization as a whole can run more efficiently in the back-end, it can keep its people and processes better empowered to achieve its research goals.
Optimizing efficiency in a core business process—like automating manual contracts—means less time is being wasted on paperwork and bureaucratic roadblocks.
With biotech seeing higher volume of work, new funding and financial contracts, new vendor agreements, and new HR and legal paperwork (from NDAs to employee contracts) spurred by current times, contract management becomes key. Standardizing and automating the contract process within one cloud-based central repository has a huge (and immediate) benefit to business operations. 
Organizations with a contract lifecycle management (CLM) platform shorten their contract approval time by 82% (Aberdeen). Getting a contract created and signed, which for some businesses used to take weeks or months, can now take days or even hours.
Ultimately, when business agreements are managed with the ease and speed of an advanced digital system, it has a ripple effect that can support what goes on in the clinic.  
Concord + Biotech
Finalizing contracts so that partnerships, purchases, and practices get the green light sooner is a must. So whether they're currently responding to the novel coronavirus or tasked with other critical research, more biotech companies—like Ginkgo Bioworks (which just committed $25 million in resources to COVID-19 projects), Protagonist Therapeutics, and Ichnos Sciences—have switched to Concord's all-in-one CLM platform.
At the end of the day, Concord's award-winning CLM system is built to help businesses save time and money, as well as mitigate risk in the contract process by providing: 
Simple, intuitive user experiences for easy adoption
Quick contract creation with approved templates
Instant access to unlimited documents centralized in The Cloud
Immediate approvals with a built-in e-signature tool to close deals
Compliance and risk mitigation with approved terms and clauses
Version control and clear audit trails with online negotiation
Accuracy and speed with approval workflows
Ongoing efficiency and revenue with auto renewals and deadline alerts
Concord's mission is to help companies achieve scalability and efficiency by automating their most central process, contracts. The cloud-based solution enables over 300,000 users around the globe to create, collaborate, sign, store, and manage their agreements all in one place. Founded in 2014 and headquartered in San Francisco, Concord is built by business, for business.