Automating Contract Management at Law Firms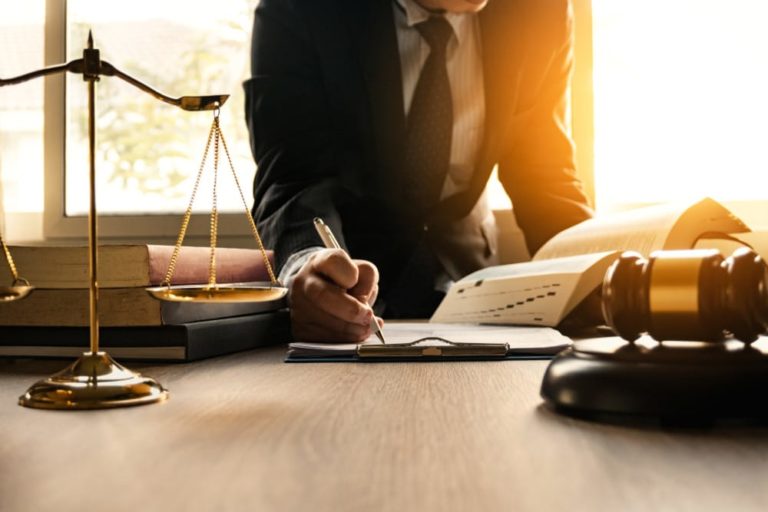 4-29-2016 | by Ben Fleshman
Working in the 21st century means that your clientele, both individual clients and large corporations alike, rely on electronic processes to manage their workflow. They are expecting business entities that they deal with, including your legal firm, to provide online business options.
One of the key elements to online business is using an automated contract lifecycle management (CLM) system which integrates e-signatures. Concord offers some of the leading CLM software in the industry which can help you streamline processes, create legally enforceable documents, and improve client satisfaction.
Legally Enforceable Signatures
Concord's system utilizes heavily encrypted digital signatures to ensure that your documents are enforceable in civil and common law jurisdictions. These digital signatures are tamper evident/proof in order to prove that the document has not been altered since the signature was placed thereon.
With Concord's central contract repository, every document is stored in a secure location. Our storage system maintains every draft of the contract, which creates a visible audit trail that is easy to navigate. This audit trail includes records of those who have viewed, commented on, edited, printed, sent, signed, or declined the contract, along with the dates of each action. This process provides your firm with all of the information necessary to defend your documents against repudiation in court. Our signatures comply implicitly with UETA and Federal E-SIGN Act laws, as well as most international statutes and requirements.
Multiple Levels of Authentication
Concord security system is similar to that used by most leading banks nationwide. It is also customizable, so your legal firm can add multiple tiers of authentication. Start with verified email addresses, IP addresses, MAC addresses, and then add other features, such as SMS/email signature confirmation codes, social IDs, SSO, and our own encrypted account IDs. These multilevel authentication checks can also be used to prove identities and enforce signatures in court.
Secure Documents
Contracts and documents stored in the cloud are encrypted and protected through our security measures. Security basics include ISO 27001–certified and SAE 16–certified servers, SSL 256 bit encryption, and periodic security audits. From there, clients can customize their security by selecting which of the multiple server housing locations they wish to store their data in, who can access and alter documents, and a variety of other security measures. Every document stored with Concord Worldwide is one hundred percent secure.
Increase Efficiency
Studies indicate that the average legal professional spends 11.2 hours per week creating and managing documents, with approximately six of those hours being wasted time. That's nearly an entire day out of the work week wasted on document creation and management. Time is wasted tracking down contracts filed away in dusty cabinets, sifting through them for the necessary information, cross referencing, emailing potential clients and losing documents. Nearly 10% of all contracts go missing, which costs more than just money.
With the Contract Success Platform by Concord, these problems are things of the past. Every document is stored in a central location where you can create, sign, store, and manage each contract. Deadline and payment reminders can be set up to automatically remind you of dates, so you'll never miss a due date again.
Contract templates can streamline the drafting process. Predetermined fields require only that you input the necessary information (such as names, dates, locations, etc.) in order for the contract to be complete. You can collaborate easily with the other members of your firm to ensure that all information is entered correctly and that the contract is easy to follow and understand. The templates also feature automatic signature boxes, calls to actions, and reminders for clients, which eases their process considerably.
The central repository also makes it easier to search for data. Documents stored in the cloud are transformed into searchable text, so you can locate terms and conditions quickly and easily to generate reports and monitor contract compliance. Most significant information is included with the summary tool attached to each document, wish further reduces the amount of time that you spend rifling through the contract to locate important terms.
Improve Client Satisfaction
Legal proceedings require that you exchange immense volumes of documents, both with your client organizations and throughout your firm. The quicker this process happens, and the simpler it is for the client, the happier they will be. For a client, especially individuals who are unfamiliar with legal proceedings, waiting for the proper signature can be cumbersome and confusing.
Concord's platform for managing contracts and electronic signatures streamlines the approvals process and reduces time spent waiting for proper signatures. Administrators are notified when their signature is needed on a document, so they can sign immediately. Clients are also notified via email when their signature is required on a document. Our platform is also usable on mobile devices, such as tablets or smart phones, so clients can access the contract at any time in any location.
When everyone has signed, you will be notified so that you can begin to fulfill the terms of the contract immediately. All of these notifications and electronic signatures reduce the time spent waiting and increase your efficacy as a contract administrator. Clients will be pleased with your efficiency and grateful for your versatility.
Improve Compliance
The first step to improving compliance is improving transparency. With all of the document information (i.e. payment dates and amounts, delivery dates, important terms, etc.) in a single location, it is easy to monitor how your legal firm is doing with regards to each individual contract. Notifications will remind you when important terms need to be met, so you won't miss a deadline.
All of the documents stored with us are legal and enforceable, meaning that if the other signing party does breach their contract, you will have a clear trail of evidence to defend your position in court. This protects you from repudiation claims, damages, and keeps you out of court in the long run.