3 Best Contract Lifecycle Management Software Platforms in 2023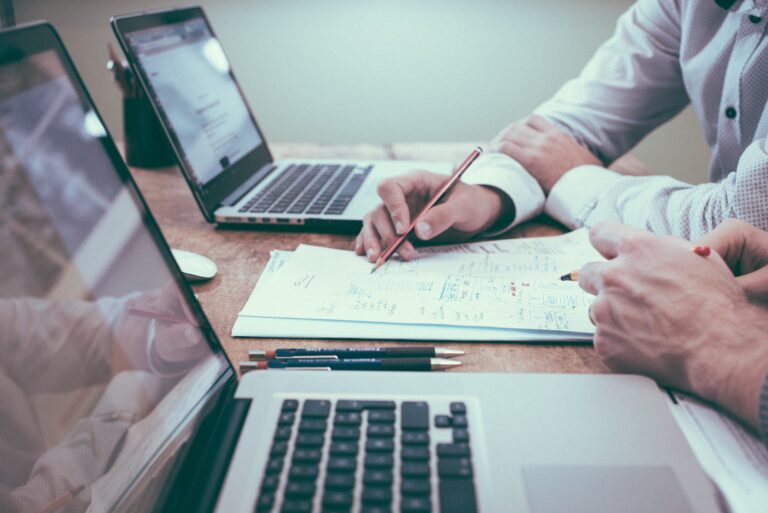 As your business grows, you'll need to adopt a strategic approach to managing contracts. When you're dealing with dozens or even hundreds of agreements every month, it's no longer practical to devote hours of every day to tracking them down, getting them signed, and staying on top of deadlines. That's where contract lifecycle management (CLM) software comes in.
CLM solutions make it easier to draft or import contracts, get them approved and signed, and organize them in a centralized location. In all these ways, contract lifecycle management software can save you a significant amount of time, while helping you prevent missed deadlines and other costly annoyances.
In this article, we'll take a closer look at the three best contract lifecycle management software platforms currently available. Let's get started!
Top CLM software picks
To make our selections, we researched more than a dozen CLM software platforms, and evaluated each of them according the following five key criteria:
Pricing: How flexible and affordable are their pricing models?
Functionality: Do they offer automated approval workflows, e-signing, deadline alerts, etc.?
Ease of use: How user-friendly is the platform for people without technical expertise?
Integrations: Can the software work seamlessly with other popular tools?
Support: How do users rate the availability and helpfulness of the support team?
Based on those criteria, we selected three winners – one top CLM software platform for small and mid-sized businesses (SMBs), one for large enterprises, and one for electronic signing alone. Let's take a closer look at each of the three best contract lifecycle management software solutions.
Best CLM software for SMBs
Winner: Concord
About: Concord is a comprehensive CLM solution designed specifically for the unique challenges faced by small and mid-sized businesses. It offers integrated e-signing functionality, along with customizable deadline alerts, full-text search capabilities, and advanced reporting.
Price: Concord offers several packages, with prices starting from $17 per user per month for the Standard package, or $49 per user per month for the Pro package. They also offer an $89 per user per month Enterprise plan, which includes advanced features like a clause library.
Functionalities:
Automated deadline alerts that ensure no milestone or expiration date is overlooked.
Unlimited central repository to store, categorize, and search for contracts efficiently.
Unlimited e-signatures, facilitating seamless online signing of documents.
Advanced reporting dashboard for contract dates, values and other attributes.
Pros:
Interface is very similar to Google Docs, making it familiar and easy to use.
Free 14-day trial allows businesses to test the platform's capabilities.
Unlimited viewers and signers on all pricing plans, which is cost-effective for lean legal teams.
Highly rated customer success team provides personalized support; this is included in all pricing plans.
Cons:
Some users might find the more advanced reporting functionalities to have a steeper learning curve.
Some custom integrations must be set up through Zapier, or through the platform's API.
Best contract management solution for enterprises
Winner: IronClad
About: IronClad is a comprehensive enterprise-focused CLM software solution. Built with the complexities of large organizations in mind, it offers an intricate suite of customizable tools for administering contracts at scale.
Price: IronClad operates on a custom pricing model based on the needs of the enterprise. You'll need to schedule a sales call with them to see any hard numbers.
Functionalities:
Advanced management systems that cater to the varied and nuanced contract needs of large organizations.
Custom workflow tools enable entire departments to create automated pipelines tailored to their unique needs.
Powerful reporting tools provide deep insights on large volumes of complex contracts.
Pros:
Highly scalable, and designed to support even the largest organizations.
Seamless integrations with popular enterprise tools, ensuring a smooth workflow across departments.
Specialized support for legal teams, offering features like compliance checks and advanced analytics.
Cons:
The platform's complexity might be overkill for smaller organizations or startups.
Tailored pricing model may not be transparent initially and might require negotiations.
Requires a lot of customization; setup may be overly time-consuming for lean teams.
Best CLM platform for e-signing
Winner: PandaDoc
About: PandaDoc is primarily known for its e-signing capabilities, but it's much more than just an e-signature tool. It offers a robust platform for document creation, collaboration, and management, with an emphasis on signing functionalities.
Price: Packages range from $19 per month for individual users to custom pricing for enterprise needs. A free package is also available for users who only want to collect a few signatures per month.
Functionalities:
Robust electronic signature functionality, ensuring secure and legally binding signatures.
Robust security designed to safeguard sensitive contracts.
Templates and content libraries for quick document creation.
Pros:
Very simple to start collecting signatures, reducing the time taken to finalize documents.
Secure signing includes advanced encryption and authentication.
Simple editing functionality makes it easy to create new document templates.
Cons:
The platform's broader functionalities don't offer much functionality beyond document creation and e-signing.
Limited automation features compared to specialized CLM platforms.
Not much in the way of deadline tracking or reporting; this is mainly a platform for creating docs and getting them signed.
Tips for choosing the best CLM software for your business
Choosing the right contract lifecycle management software can be a game-changer for your business. It can streamline operations, reduce risks, and make contract management a breeze. As you evaluate options, you'll want to consider the following 10 key features and functionalities:
E-signatures: Choose a software solution that includes built-in e-signing capabilities. Make sure the platform provides authentication for e-signatures, making them legally binding in accordance with the ESIGN Act and the UETA. E-signatures should include audit trails, so you can prove who signed each document, and when.
Deadline alerts: Make sure your software lets you set automated reminders for upcoming contract renewals or expirations. Deadline alerts should be customizable – for example, based on whether a renewal is automatic or manual, and how far in advance you want to be alerted about it.
Central repository: A unified place to store all your contracts makes it easier to organize, manage, and retrieve them. Choose software that offers a centralized document repository, ideally with customizable folder structures and tagging functionality.
Approval process: Manual approvals can delay the contract signing process. Seek out a CLM solution that enables you to automate approvals, setting predefined workflows that match your company's hierarchy and decision-making processes.
Real-time collaboration: Contracts often require input from multiple stakeholders. Software that supports real-time collaboration and negotiation features allows multiple parties to edit, comment, and finalize a document simultaneously, reducing the time needed to close a deal.
Searchability: As your library of contracts grows, the ability to quickly find specific clauses or contracts becomes invaluable. Go with software that provides powerful search capabilities, including full-text searches and tag-based searches.
Integrations: Your CLM software should integrate seamlessly with other tools you use. Choose a solution that can populate contracts with data from your CRM software, procurement systems, or communication tools.
Version control: Contracts may go through many iterations before finalization. Choose software that automatically tracks and changes and makes it possible to revert when needed. This will save you a lot of headaches around document drafts.
Security: Contracts often contain sensitive information, from financial details to intellectual property. It's essential to choose a platform that offers robust security features, such as two-factor authentication (2FA), single sign-on (SSO), and 256-bit encryption.
Reporting: Your contracts can serve as valuable sources of business intelligence. Choose a CLM solution that enables you to leverage that data, with robust analytics and reporting capabilities. Advanced reporting will help you gain insights into contract performance, compliance, and potential risks or opportunities.
If you're a small business, you'll likely want to go with a solution that offers powerful functionality at a reasonable price point. If you're a large enterprise, you may want a more customizable and complex solution. Or, if all you need to do is get some documents signed, a basic e-signature tool may be your best bet.
In short, the best choice will always be one that aligns most closely with your business's unique needs and challenges. Keep the following 10 criteria in mind, and you'll quickly be able to zero in on the best contract lifecycle management software platform for your organization.
Streamline your e-signing process today.
Concord CLM makes agreements effortless.