Best Contract Management Solution? Keep Your Head in The Cloud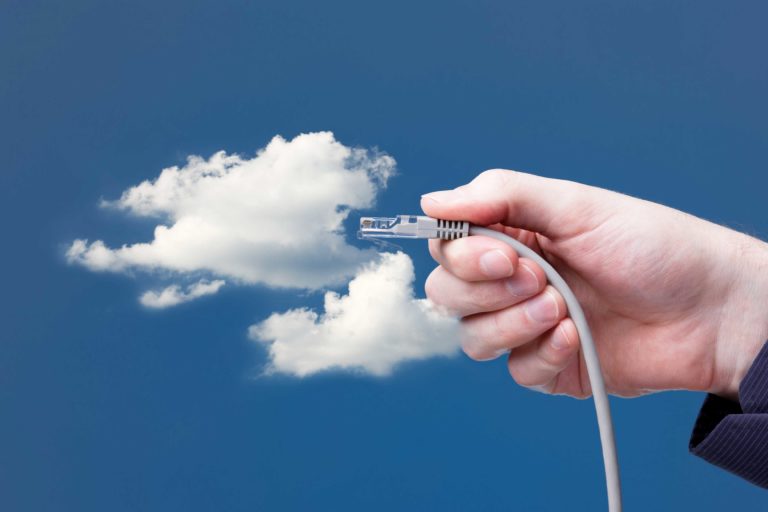 8 ways cloud technology makes contract management software a must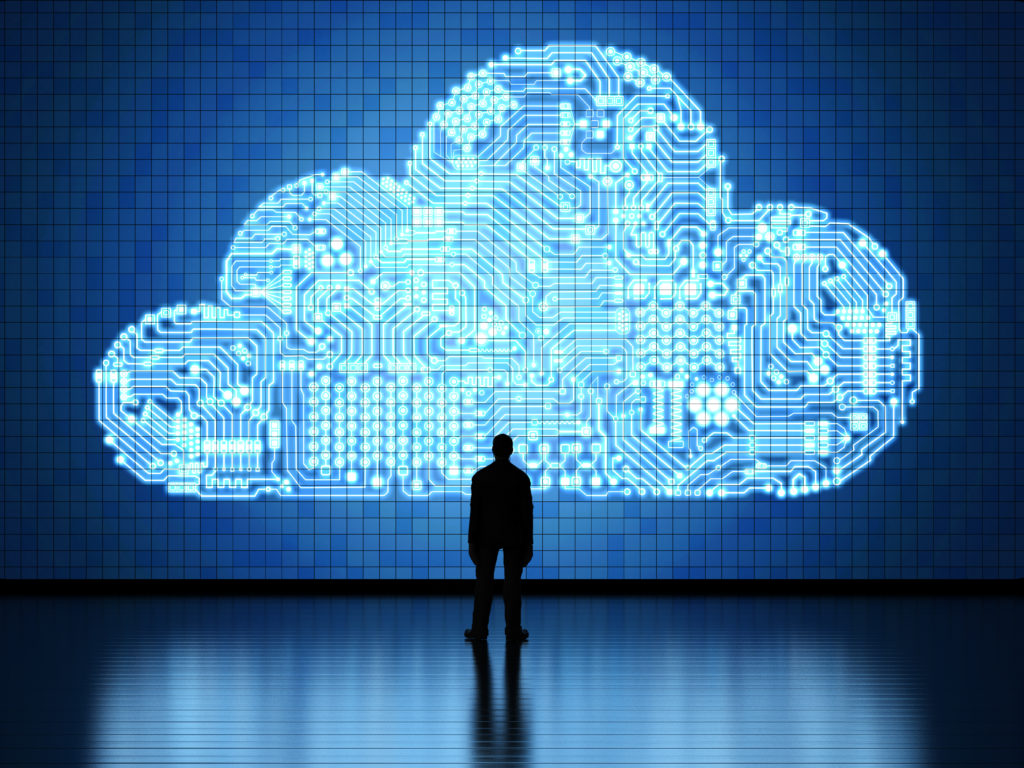 More and more business leaders are looking up to the sky for help—to The Cloud, where technology is taking unnecessary work and risk out of daily operations. 
In "The Business Impact of The Cloud" report, technology market researcher Vanson Bourne found that cloud computing led to an average 19.63% increase in company growth. The ability to store, manage, and process data via the internet's secure remote servers, anywhere and at any time, gives businesses necessary agility in the ever-changing market. 
The forecast is clear: According to a recent study by LogicMonitor, 83% of enterprise workloads will be moved to The Cloud by 2020. 
We already experience this in how the modern "workplace" is now commonly accessed by a log-in password versus a physical doorway, and productivity no longer means being tethered to a desk.  
When you factor in that IACCM estimates 80% of B2B deals are being governed by contracts, you can see where we're going with this: Cloud-based contract management isn't just a way of the future, it's a must-have to help businesses survive now. 
Legal and contract departments are rushing to move contracts from their desktops to the Cloud, where, yes, the sky's the limit when it comes to storage space.
It just makes sense. When the execution of an initial deal goes easily, quickly, and effectively in one accessible shared location—without any paperwork or confusion involved—you increase your chances of closing another deal with that same client. Plus, you can put that time saved towards garnering other new partnerships. The benefits of all-in-one contract lifecycle management (CLM) software are exponential.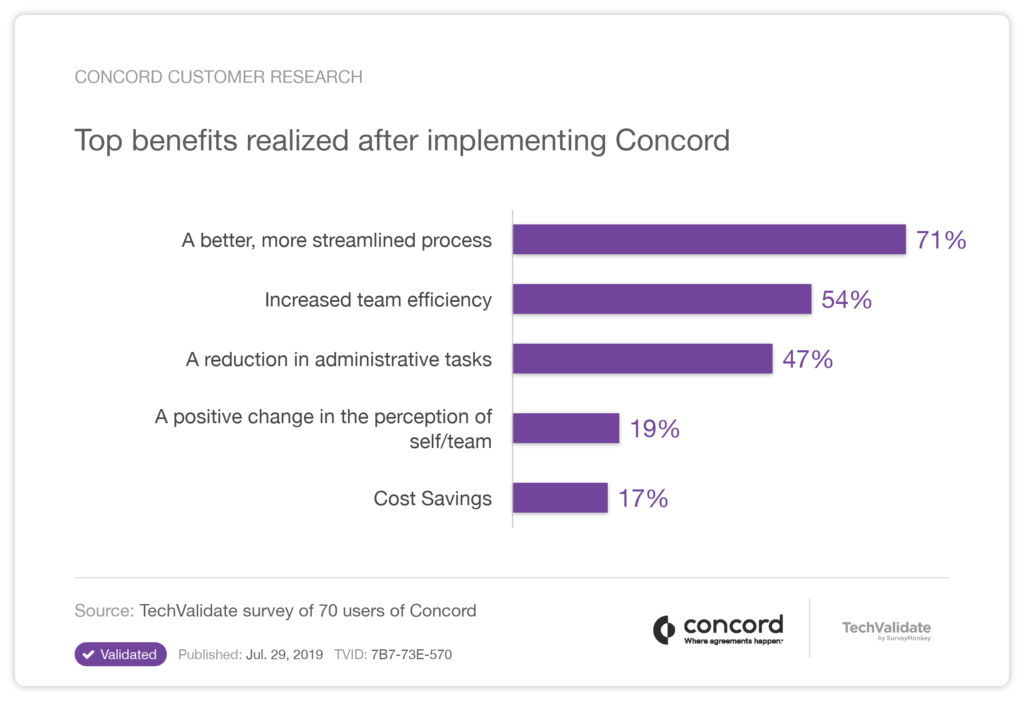 And we're not just seeing this from expected tech companies, either. 
From healthcare to entertainment to educational institutions, organizations across all sectors are integrating CLM software. It's saving them time, money, and sanity.

Jerry D'Alto, contracts coordinator for Trillium Health Resources, says implementing a CLM software has empowered the healthcare organization with "a more efficient electronic delivery of contracts for signatures, which has shaved days off the previous process—freeing up administrative time due to no longer having to manually mail out, receive back, and track contracts."
Here are 8 reasons why a cloud-based CLM solution is the way of now:
1. Efficiency
Cloud CLM platforms use quick template creation and online negotiation in a central repository. Save time by housing all documents in one platform with easy searching capabilities to find the data you need, when you need it. CLM software accelerates the contract lifecycle so that sales close faster.
2. Savings
Paying only for what you use reduces the need for IT to maintain infrastructure due to the lack of hardware and automatic updates. Likewise, it decreases Total Cost of Ownership (TCO), and increases savings.  Cloud CLM platforms deliver a rapid ROI capable of transforming Legal and all the departments it supports, including Sales, Finance, Procurement, Professional Services, and more.
3. Collaboration
Access, edit, and share documents anytime, from anywhere. Cloud-based contract management solutions offer online negotiation and discussion capabilities with various users (viewer seats) to help build stronger, more strategic business partnerships.
4. Document Control
Cloud computing through a contract lifecycle means everyone works in one version of truth stored in one place; one file with shared access. Greater visibility improves collaboration, and version control leads to greater compliance and less risks.
5. Security
Companies using a cloud-based contract management solution with stringent security standards, such as two-factor authentication and permissions-based roles, can rest assured confidential information contained within contracts will be stored securely.
6. Legally Binding E-Signatures
The Electronic Signatures in Global and National Commerce Act (ESIGN) of 2000 provides for privacy protection, legal certainty, fraud shields, easy document access, and record retention. The ESIGN Act means that cloud-based contracts are enforceable. Cloud-based CLM platforms also provide user authentication based on emails, IP address, passwords, social network credentials, and more.
7. Integrations
Cloud-based CLM solutions are built to integrate with legacy tech tools like Slack, Salesforce, Dropbox, Box, and Google Drive. Integrations enable many teams to work together in one cohesive system, increasing visibility, reducing risk, and ensuring compliance, as well as providing a substantial return on the initial investment quickly
8. Growth
Cloud-based CLM software scales with your business as employees, contracts, and partnerships grow. With enterprise-class cloud technology, businesses—regardless of size—can act fast, still remaining lean and nimble.
Founded in 2014 and headquartered in San Francisco, Concord enables over 200,000 companies around the globe to connect all their people, processes, and contracts in one place. Built with intuitive features—like online negotiation and editing, deadline alerts, and approval workflows, Concord gives users everything they need for the entire contract lifecycle, making growth and compliance synonymous.
Thank you. We'll be in touch soon to schedule your demo.