2023 Best E-Signature Services: Reviews of the Top 5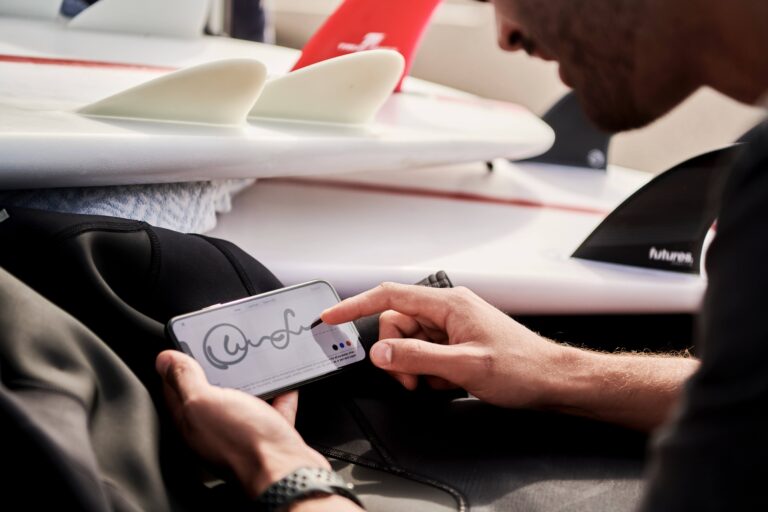 Everybody has to sign contracts, but that doesn't mean it has to be a hassle. Traditional pen-and-paper signatures have become largely obsolete – and now, e-signature services are here to make life easier, letting you zip through the signing process effortlessly.
Whether you're a small business trying to keep things lean or a bustling enterprise with deals all over the map, we've done the homework for you. Here are the top 5 e-signature solutions that will fit your needs in 2023, from budget-friendly options to feature-rich platforms. Let's dive right in.
Top 5 best e-signature services for 2023
Our evaluations led us to the following top 5 e-signature services, each suited to particular needs and workflows. Here are the winners.
Concord – Best e-signature service for small and midsize businesses
Concord is designed to meet the unique challenges faced by small and medium-sized businesses. It's an excellent fit for organizations that require a balance of functionality and affordability, making it the best e-signature service for businesses that are small but growing.
Pricing:
Standard: $17/user/month
Pro: $49/user/month
Enterprise: $89/user/month
Features:
Multi-party signing workflows
Deadline notifications
Secure, searchable contract database
Pros:
User-friendly interface
Award-winning customer support
Flexible plans for growing businesses
Cons:
Limited API integration in Starter plan
Mobile app lacks some desktop features
Start e-signing in Concord today.
Adobe Acrobat Sign is a well-known name in the industry and offers a seamless experience for Windows users. It brings the reliability of Adobe's software ecosystem into the realm of electronic signatures.
Pricing:
Individual Standard: $12.99/month
Individual Pro: $19.99/user/month
Team: $14.99/user/month
Features:
Adobe Cloud integration
Audit trails
Secure signature encryption
Pros:
Highly secure
Versatile file compatibility
Comprehensive tracking features
Cons:
Higher price point for small businesses
Learning curve for advanced features
IronClad – Best for enterprise-level customization
For businesses that need more than just basic e-signature capabilities, IronClad provides a platform that can be tailored for complex, enterprise-level requirements.
Pricing:
Standard: Custom pricing
Enterprise: Custom pricing
Features:
Customizable workflows
Bulk signing
API access
Pros:
Scalable for large enterprises
Integration with various software
High-level security measures
Cons:
Complexity can be overwhelming
No fixed pricing for smaller budgets
Dropbox Sign – Best for Dropbox integration
Dropbox Sign is the go-to option for businesses that are already using Dropbox for their file storage needs. It offers the convenience of e-signatures without requiring you to step out of your familiar Dropbox environment.
Pricing:
Essentials: $15/user/month
Premium: Custom pricing
Features:
Dropbox file integration
Quick signature functionality
Mobile access
Pros:
Easy to integrate with Dropbox
Simple user interface
Free Basic plan
Cons:
Limited features in Basic plan
No audit trail feature
SignWell – Best free option
Signwell is ideal for startups or individual proprietors who need essential e-signature functionalities without the price tag. If budget is a constraint, Signwell offers a compelling free package.
Pricing:
Free
Personal: $8/month
Business: $24/month
Features:
Unlimited signatures
Basic security features
Email notifications
Pros:
Cost-effective
Simple to use
Suitable for small teams
Cons:
Limited customization
No audit trail
Why does a business need electronic signatures?
A small or medium business needs electronic signatures for all the following reasons:
Efficiency: Quick and secure signings without paperwork.
Cost-effectiveness: Reduce printing and mailing costs.
Global reach: Finalize deals with international partners easily.
In all these ways, electronic signatures streamline operations, reduce costs, and open doors to a world of new markets.
Why choose CLM software over just an e-signature service?
It's worthwhile to choose CLM software over just an e-signature solution for all the following reasons:
Comprehensive contract management: E-signature services handle just the digital signing of documents, while CLM software offers comprehensive management throughout the contract's entire lifecycle.
Lifecycle phases covered: CLM software supports initial drafting, negotiation, signing, execution, and post-contractual tracking and auditing, in addition to signing.
Additional features: CLM software offers features like automated reminders for important contract milestones, as well as advanced search options for easy retrieval of contract data, and collaborative capabilities like automated approval workflows.
Efficiency and compliance: CLM tools optimize contract processes for enhanced efficiency, compliance, and risk management. They achieve this by streamlining processes throughout the entire contract lifecycle.
Return on investment (ROI): Choosing a CLM system over a basic e-signature service offers more value as it proactively manages contracts, saves time, and reduces operational risks.
By choosing a CLM software platform over a basic e-signature service, you're not just getting a platform to sign your documents digitally; you're investing in a tool that will manage your contracts proactively, thus saving time and reducing operational risks.
How to choose the best e-signature service for your needs
When choosing an e-signature solution for your business, consider all the following factors:
Price point: Don't go overboard on features you won't use. It's smarter to choose a service that offers the functionality you need now, with the option to add more features as you grow.
Scalability: Choose a service that can be implemented quickly, with minimal training on your side – but that's capable of scaling up as your business increases in size and complexity.
Security: Look for a platform that safeguards your documents behind 256-bit encryption, and generates audit trails documenting every interaction with a document.
Automation: The ability to create automated signature processes can be a game-changer. Choose a solution that offers automated e-signing workflows, as well as automated approval and negotiation features.
Other functionality: Think about additional capabilities you may find valuable, like document tagging, deadline notifications, full-text search, and AI features.
In this guide, we've examined the top 5 best e-signature services for 2023, highlighting what sets each apart. Among these, Concord stands out as the best e-signature service for small businesses. Make the right choice and propel your business into the digital future securely and efficiently.
Streamline your e-signing processes today.
Concord CLM makes agreements effortless.