Buying Contract Management Software? The Best Questions to Ask!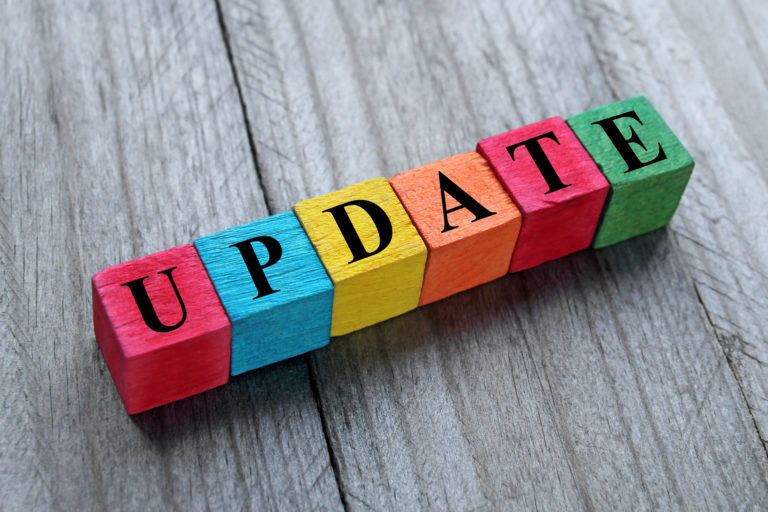 In 2020, Concord aims to boost your services in every area! Here are the top questions to ask when buying contract management software.
When you ask, when you chime-in, and when you're stuck, we're tightening our superhero cape to swoop in to help. This Q&A is a great starting point for learning what to ask—and what to know, when buying contract management software.
"Concord is the foundation for our contract lifecycle management, from approval, to execution, to renewal." In-house Attorney, Healthcare company
What is Digital Contract Management? 
Digital contract management is the process of creating, crafting, negotiating, signing, and tracking all of your contracts in one secure space. Sure, you can manage contracts digitally using a slew of disconnected systems, or, you can make the jump to contract lifecycle management (CLM) in 2020, which is designed to automate the contract process at every step. 
What Types of CLM Software are There in 2020? 
In the last decade, more and more solutions have come on-market. But the key differences lie in usability at every stage. 
AI vs Automation – AI (artificial intelligence) builds on a user's last action and overall activity to identify their needs as they continue to use software. Whereas, Automation machinates your processes to decrease human errors. Both serve to take the heavy lifting off your plate, but AI must be vetted well, for accuracy and consistency. 
In-Platform Collaboration – A CLM should enable you to collaborate on-site. Redlining within a system, along with version control, and audit trail information have modernized the back and forth from Word doc emails, and upped security, too. 
Ensure the solution is one where you can administer almost 100% of the process within the platform. Look for a solution that requires little-to-no-training for collaborative functionality, and that allows you to easily redline.
Reporting Features – In 2020, your ability to grab key data from contracts should be an essential part of your financial oversight. Check, and be very clear on, what data you can report on, and gain a good understanding of how easy it is to use these features. Pay close attention to  those who will be using it most—from contract managers to sales managers or legal operators. 
Find and Sign Uptake – Can you find every contract in seconds with the software you're considering? Or, can you gain almost instant feedback about what stage your contract(s) are currently in (how many have been signed, who has it for redlining, who has it for review, and so on)? Implementing a CLM should make it so that every area feels very clear, and you feel in control. 
"(The Concord Platform)…was beyond my expectations! I loved the way you can send contracts, like a mailbox!" Contract Manager/Officer, Large Enterprise Transportation Services Company
What's the Implementation Timeline?
There's nothing humble about this brag when we say that time to implementation can be executed within days—not months. Average time to implementation can take as little as 30 days! 
But more importantly, the planning process is what sets your business apart from your competition. Identifying administrators, and the general approach to the process, is the foundation for faster implementation. Not to mention, of course you want faster time to value in using the system. Project managing this process internally is a key first step, and working with a customer success team that will walk with you through the door to better value is the final step. 
Where is the Data Located? 
Most CLM's today use cloud-based data security and backup. Though some systems continue to use local servers, in fact, a cloud-based system is more secure. However, set aside time and resources to vet your top three choices on what server they use, to ensure you have no areas of risk in compliance. To that end, we encourage you to do your security due-diligence and bring in IT stakeholders in making your decision. 
How Will a CLM Create Savings? 
Finally, you'll have an actual solution to contract management, which can put a stranglehold on time and resource when the management continues to be disconnected in various tools!  Per Concord's Tech Validate 2019 summer and fall surveys:  
Up to 41% cost-savings in resources. 

68% of businesses that chose a CLM were most concerned about fragmented processes and inefficiencies, and 73% purchased CLM for ease of use, saving time and time-to-agreement costs. 

37% of CLM users saw a cost-savings of at least 20% to 30% in contract management related costs. 
"Concord has eliminated most of our administrative burden related to document execution and made documents more widely available for staff to locate." -Director, Religious Organization
This is the short-list of questions you should be asking when buying contract management software. Go ahead and grab the comprehensive checklist here: Buying Contract Management Software in 2020, so you can walk into every conversation with confidence when buying contract management software! 
Concord's mission is to help companies achieve scalability and efficiency by automating their most central process, contracts. The award-winning cloud-based solution enables over 300,000 users around the globe to create, collaborate, sign, store, and manage their agreements all in one place. Founded in 2014 and headquartered in San Francisco, Concord is built by business, for business. 
Thank you. We'll be in touch soon to schedule your demo.