Cloud Contract Management – Harnessing the Power of the Cloud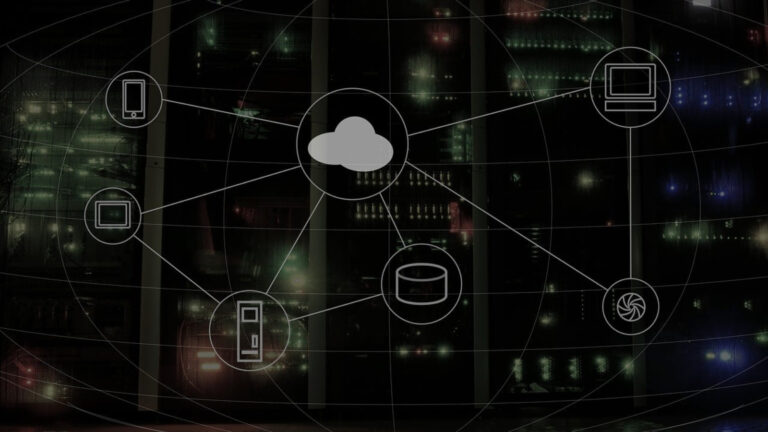 In the digital age, businesses are constantly seeking innovative solutions to streamline their operations. One area that has seen significant transformation is contract management. With the advent of cloud computing, businesses can now leverage cloud contract management systems to optimize their contracting processes. This article will delve into the world of cloud computing and cloud contract management, explaining their importance and benefits to businesses of all sizes.
What is Cloud Computing?
Cloud computing is a technology that allows for the storage and access of data and applications over the Internet, rather than on local servers or personal computers. This technology has revolutionized the way businesses operate, offering many benefits such as increased flexibility, cost savings, and improved efficiency.
The Cloud uses a network of remote servers to store, manage, and process data, allowing people to access applications and documents from anywhere. A Cloud services platform, like Amazon Web Services (AWS), owns and maintains the network-connected hardware required for the application services. Why is this important? Because it enables the efficiency, savings, innovation ability, and security that businesses need to compete.
What does the Cloud mean for your business?
Increased Security
In the cloud, your data is safeguarded by high-level security measures. These include encryption, firewalls, and regular security audits. This means that your contract data, including sensitive information, is protected from potential breaches. It's like having a high-tech security team guarding your contract repository 24/7.
Greater Flexibility
Cloud computing offers businesses the flexibility to scale their operations up or down as needed. This is particularly beneficial for businesses with fluctuating bandwidth demands. If needs increase the solution can quickly and easily grow as well — flexibility is baked-in. This enables a level of agility that increases competitive advantage on multiple business fronts, including operational agility.
With a cloud-based contract management system, you can manage contracts efficiently, regardless of the size of your contract portfolio.
Automatic Updates
Cloud computing leaves you free to focus on the things that matter, not maintenance. Because these solutions are housed off-premise, there isn't any hardware to manage or manual upgrades to perform. This means no downtime or lost productivity.
Suppliers of cloud-based solutions perform regularly scheduled updates, including security updates. This means your CLM software will always be up-to-date with the latest features and security patches, saving your IT team valuable time.
Faster Disaster Recovery
In the event of a disaster, cloud computing allows for quicker data recovery compared to traditional methods. This is because your data is stored in the cloud, and can be accessed from anywhere, at any time. This ensures your contract lifecycle management processes are not disrupted, even in the face of unforeseen circumstances.
Now that we have introduced the topic of cloud computing, it is time to dive deeper into managing contracts in the cloud.
What is Cloud Contract Management?
Cloud contract management refers to managing your contracts in a cloud-based solution. Cloud-based contract management systems assist businesses in managing their documents throughout the contract lifecycle. They include features such as automated workflows, contract templates, a clause library, and tools for negotiation and approval. Such systems are designed to streamline the contracting processes, making it easier for businesses to manage contracts effectively.
What are the benefits of Cloud Contract Management?
There are plenty of benefits to moving your contracts to a cloud-based contract management system. With one simple setup, Legal, Sales, HR, and other teams can have a user-friendly solution that will make growth and flawless compliance a reality.
Legally-binding e-signatures
Cloud contract management systems often include e-signature capabilities. Electronic signatures are legally binding and widely accepted, under laws such as the ESIGN Act (USA) and the eIDAS Regulation (EU).
Using e-signatures saves time but also simplifies the contract renewal process. There is no need for physical paperwork, mailing, or in-person meetings to get signatures. Everything can be done digitally, reducing the turnaround time and making the entire process more efficient.
Increased Efficiency
When businesses eliminate the lengthy paper trail of traditional contract management, they make significant gains in time, resources, and convenience. Managing contracts in the cloud shrinks contract completion from weeks to hours through the use of features such as templates and online negotiation.
Cloud-based contract management systems help save time by housing all documents in one platform, making them easily searchable. Benefits like these not only accelerate the sales cycle, they enable teams to free up more resources for more strategic tasks.
Better Collaboration
Cloud contract management facilitates collaboration by allowing multiple users to access and work on contracts simultaneously. When teams can access, edit, and share documents anytime, from anywhere, they're able to do more together, do it better, and do it faster. Cloud-based contract management solutions can help build stronger, more strategic business relationships through online contract negotiation and discussion capabilities.
Document Control
The more employees and partners collaborate on documents, the greater the need for watertight document control. Before the Cloud, files sent back and forth as email attachments often ended up as a mess of conflicting file content, formats, and titles. This led to version control problems, resulting in compliance issues, poor relationships, and increased risk.
When you make the move to cloud computing, all contracts are stored centrally and everyone sees one version of truth. Greater visibility means improved collaboration, which ultimately means better work and a healthier bottom line. Thanks to managing your contracts in the cloud, you have complete control over your documents. You can easily track changes, revisions, and approvals, ensuring transparency and accountability in your contract management processes.
Integrations
Integrations are key, particularly within the realm of contract management, due to the many departments touched by it. Integrations enable diverse teams to work together in one cohesive system, increasing visibility, reducing risk, and ensuring compliance.
Most CLM solutions can integrate with other business tools, such as CRM and ERP systems. This allows for seamless data sharing and improved workflow, further enhancing efficiency.
Security
As mentioned earlier, cloud computing offers robust security measures. Make sure to choose a CLM provider with strict security standards, such as two-factor authentication and permissions-based roles. Then, you will be able to rest assured confidential information contained within contracts will be stored securely.
Competitiveness
Today competitive advantage is often determined by how quickly a business can move, adapt, or react. That is nearly impossible if processes can't keep up. If there is one thing that can deliver a competitive edge, it's the Cloud. A cloud-based contract management system can give your business a competitive edge by streamlining your contracting processes, improving efficiency, and reducing errors.
Reduced Costs
The Cloud is one big money-saving, profit-increasing opportunity. By automating manual tasks, reducing paper usage, and eliminating the need for physical storage space, businesses can cut costs.
What's more, using a cloud reduces the need for IT to maintain infrastructure due to the lack of hardware and automatic updates. This decreases the Total Cost of Ownership (TCO) and increases savings. The company can then reinvest those savings back into the business to increase headcount, boost wages, and drive product innovation.
The bottom line: Cloud CLM platforms deliver a rapid, real ROI capable of transforming Legal Teams and all the departments it supports.
Managing Contracts in the Cloud – Key Takeaways
In conclusion, the digital age has brought forth innovative solutions that are transforming the way businesses operate. Cloud computing and cloud contract management stand at the forefront of this transformation, offering a multitude of benefits. Here are the key takeaways from this article:
Understanding the Cloud: Cloud computing is a revolutionary technology that allows for the storage and access of data and applications over the Internet. This enables businesses to operate with increased flexibility, cost savings, and improved efficiency.
Benefits of the Cloud for Your Business: The cloud offers businesses a range of benefits including increased security, greater flexibility, automatic updates, and faster disaster recovery. These benefits extend to all aspects of business operations, including contract management.
Exploring Cloud Contract Management: Cloud-based contract management solutions assist businesses in managing their contracts throughout their lifecycle. They streamline the contracting processes, making it easier for businesses to manage contracts effectively.
Benefits of Managing Contracts in the Cloud: Moving contracts to a cloud-based contract management system offers numerous benefits. These include increased efficiency, improved collaboration, enhanced security, increased competitiveness, reduced costs, and many more.
In essence, the adoption of cloud contract management systems is a strategic move that can significantly streamline business operations and provide a competitive edge in today's fast-paced business environment.
Experience the power of cloud contract management firsthand with a free trial of Concord!