Concord Contract Management Platform Now Available on the Salesforce AppExchange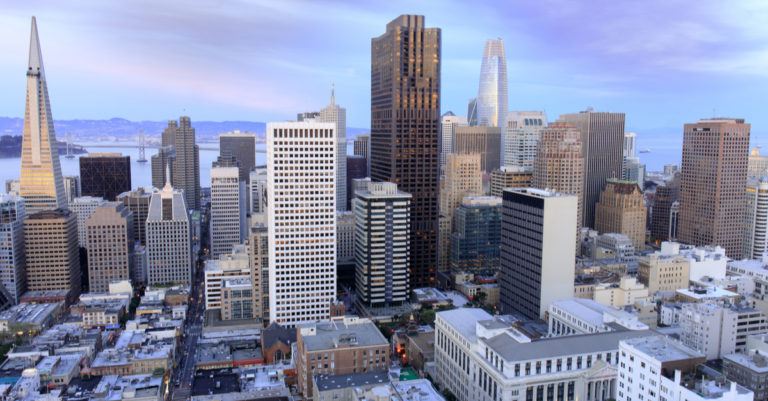 This article first appeared in Business Wire.
Concord customers now benefit from accelerated time-to-revenue through streamlined contract management, negotiation, and signature.
SAN FRANCISCO–(BUSINESS WIRE)–Concord, a leading contract lifecycle management platform, today announced it has launched Concord on the Salesforce AppExchange, empowering businesses to connect with their customers, partners and employees in entirely new ways. The Concord platform creates a single, automated, collaborative and digital environment where contracts are managed as a key business process, enabling companies to improve the time to revenue, efficiency, scale and internal policy compliance of sales contracts.
Concord launches on the Salesforce AppExchange, empowering businesses to connect with their customers, partners, and employees in entirely new ways
Click To Tweet
Built on the Salesforce Platform, Concord is currently available on the AppExchange at https://appexchange.salesforce.com/appxListingDetail?listingId=a0N3A00000FA5hcUAD
As organizations scale, contracts are often one of the first things that begin to lag. This can impact sales velocity as the time between proposal and signing begins to steadily increase. Concord helps eliminate slowdowns and bottlenecks in the sales and contract negotiation cycle. It provides easy access to standard contract templates, redlining within the platform, real-time conversation and editing, approvals and e-signatures. With all parties and documents in a central, collaborative digital location, the traditional frictions surrounding contract negotiation are eliminated and time to revenue is accelerated.
Thank you. We'll be in touch soon to schedule your demo.
Comments on the News
Concord CEO Matt Lhoumeau commented, "Until now, the process behind sales contracts has been fragmented, and often manual. Concord transforms the business processes of contract management, negotiation and signature into an automated, simple, secure, single and collaborative digital environment. The availability of Concord on Salesforce AppExchange is a huge advantage for customers in terms of improving their pipeline management, negotiation process and time to revenue."
"We are happy to welcome Concord onto the AppExchange, as they provide customers with an exciting new way to reduce the time between contract proposal and contract closing," said Mike Wolff, SVP, ISV Sales, Salesforce. "The exponential growth of the AppExchange underscores the enormous opportunity the entire Salesforce ecosystem has in creating cutting-edge solutions and driving customer success."
About Salesforce AppExchange
Salesforce AppExchange, the world's leading enterprise cloud marketplace, empowers companies to sell, service, market and engage in entirely new ways. With more than 5,000 solutions, 5 million customer installs and 70,000 peer reviews, it is the most comprehensive source of cloud, mobile, social, IoT, analytics and artificial intelligence technologies for businesses.
Additional Resources
Like Salesforce on Facebook: http://www.facebook.com/salesforce
Follow Salesforce on Twitter: https://twitter.com/salesforce
Salesforce, AppExchange and others are among the trademarks of salesforce.com, Inc.
About Concord
Founded in 2014 and headquartered in San Francisco, Concord enables 100,000 companies around the globe to connect all their people, processes and contracts in one place. Built with intuitive features, like online negotiation and editing, deadline alerts, and approval workflows, Concord gives users everything they need for the entire contract lifecycle–making growth and compliance synonymous.
Additional Resources
Become a fan of Concord: https://www.facebook.com/ConcordNow/
Follow Concord on Twitter: https://twitter.com/ConcordNow
Thank you. We'll be in touch soon to schedule your demo.