Concord Customer Spotlight: Ginkgo Bioworks $25M COVID-19 Response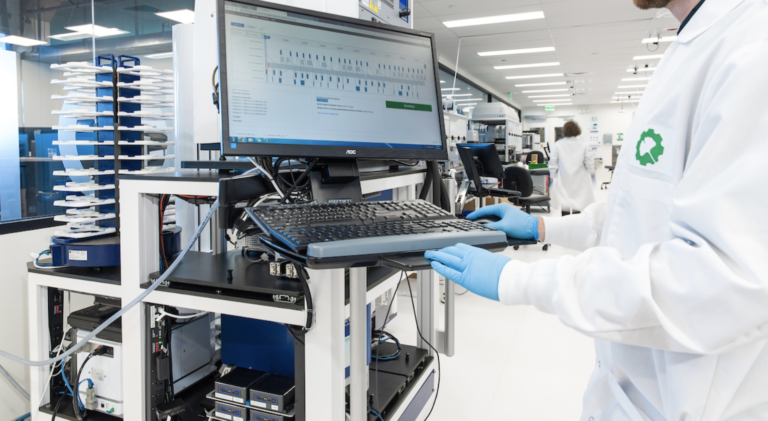 Boston biotech company allocates resources to help pandemic research.
Finding a cure and vaccine for the novel coronavirus is the number one priority across the globe, and Ginkgo Bioworks is stepping up to be part of the solution: The Boston biotech company and Concord user is offering $25 million worth of its resources to assist in the dire hunt for a clinical answer to the growing pandemic. 
In a time of social isolation due to COVID-19, partnerships in science and business are necessary more than ever to get us through this tumultuous time. So with that collaborative mindset, Ginkgo is giving researchers free use of its high-tech infrastructure, contacts to funding sources, and shared R&D information. 
Chemical & Engineering News reports that Ginkgo's Boston-area foundries with software-directed robots "can provide process development for producing vaccine DNA…The company can also synthesize DNA and conduct high-throughput screening for vaccines and therapeutics." And, for those who may not be a fit with its own facilities and tech services, Ginkgo is offering to connect companies with fellow tech partners that may be able to aid their research needs.  
"We're on our heels as a society. Biopharma is in a unique spot. We could actually do the work we're good at and have a meaningful impact at the moment," Jason Kelly, Ginkgo's co-founder and CEO, recently told Forbes. "We have the capacity to work on COVID. The fastest way to do that was to throw it for free at people."
Leveraging the power of advanced software and robotic automation to optimize lab processes, Ginkgo has become a giant in synthetic biology. It serves as a platform for programming cells to meet a partner company's requested product design. Ginkgo has engineered cells to create food flavors, fertilizers, fragrances, and more.
With this COVID-19 response, it has become an example of why the World Health Organization is calling the solidarity across international organizations and industry sectors "phenomenal." 
Ginkgo Bioworks posted the following open call for those seeking assistance with COVID-19 research: "If you are currently a company or academic lab that is developing a diagnostic, drug, or vaccine and are interested in leveraging Ginkgo's infrastructure at no cost, please email us at covid-response@ginkgobioworks.com."
Concord's mission is to help companies achieve scalability and efficiency by automating their most central process, contracts. The cloud-based solution enables over 300,000 users around the globe to create, collaborate, sign, store, and manage their agreements all in one place. Founded in 2014 and headquartered in San Francisco, Concord is built by business, for business.