Concord's integration with Google Drive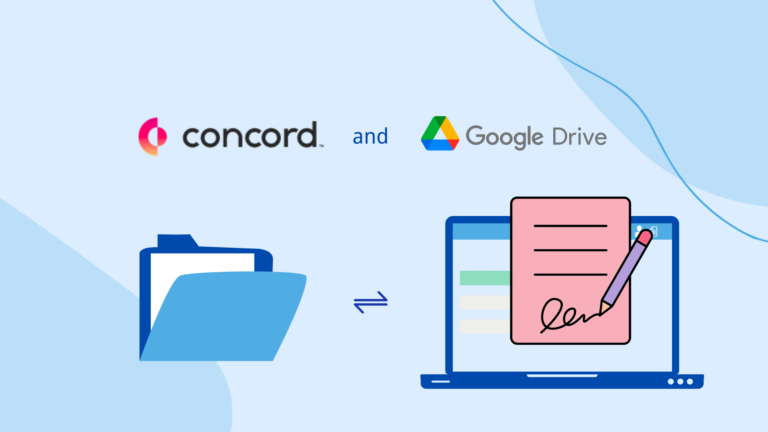 Google Drive has become an integral part of many businesses. To make it easier for our users, we built Concord from the ground up to enable the integration with Google Drive and are committed to creating a superior experience for you.
The main objective of this upgrade is to simplify the file import and export functions, and the automated bi-directional sync transfer helps you say goodbye to time-consuming manual or repetitive tasks. In this article you will learn more about integration.
Benefits of access integration?
The integration eliminates the need to switch between applications again and again to create, send, track or sign documents. Concord can automatically export documents to your Google Drive, so you can collaborate better with clients and team members.
Of course, we also keep the manual export feature so that you can adjust it accordingly to the needs of your team. Your contract management workflow will be smoother, faster, and more fun than what you are used to.
How to enable the Google Drive integration?
Click the

Integrations

button from the homepage

Navigate to the Storage

section and toggle

ON

the Google Drive integration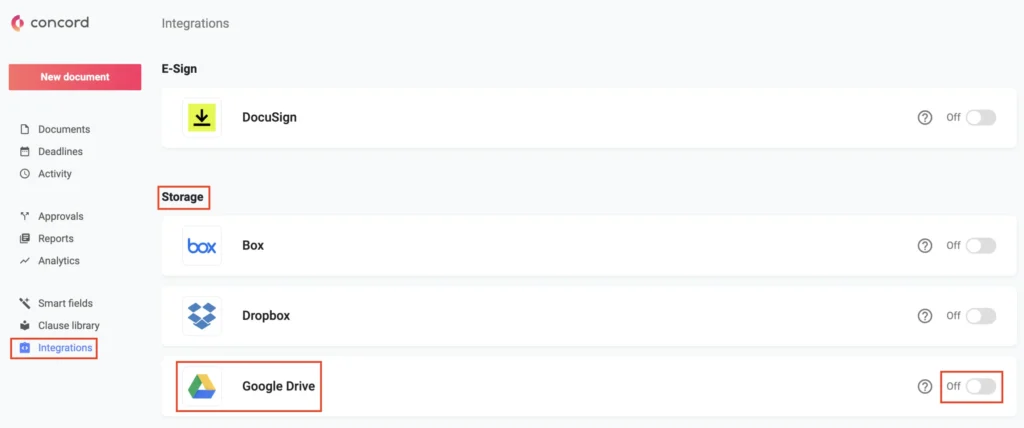 You will be redirected to log in to your Google account. Follow the prompts to grant Concord access.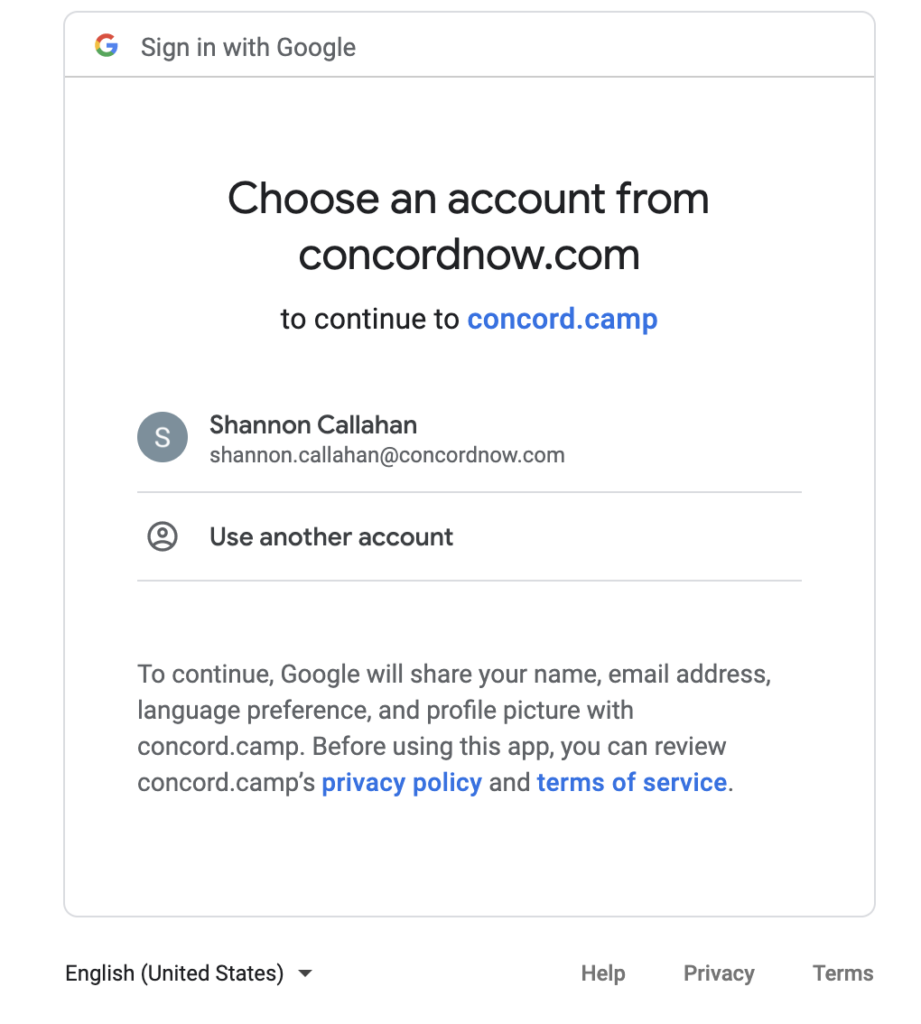 What features does Google Drive integration include?
Automatically exporting signed documents
Once connected, the Google Drive integration will automatically export documents fully signed by all parties in Concord to your Google Drive. This functionality will start working automatically when the integration is toggled on

Upon the first export, a folder named "

Concord

" and a subfolder named

the name of your Company

in Concord will be automatically created in your Google Drive. Documents from your Concord account will be exported to the subfolder

Note that documents signed in Concord before the integration was enabled will not

be retroactively exported to your Google Drive account
Manually exporting documents
The Google Drive integration allows you to export a document in any stage to your Google Drive account, as a Google Doc. Open the document you would like to export, select the Export menu and choose Export to Google Docs.

The contents of your document will be exported into a new Google Docs document. A new tab will automatically open in your browser.

All exported documents will be saved to a folder in Google Drive named

'Concord

'. Documents exported from subsidiary company accounts will be saved in a subfolder title with your

Company name

.

Note that you

cannot

export Concord documents to any Google account other than the account you connected to Concord.

Your browser may block the opening of the document in Google Docs. If a new tab doesn't open automatically with your Google Doc, enable pop-ups in your browser.
Customer feedback for Concord
"Concord is a practical, effective and user-friendly software. Everyone in the team has had a positive experience. Our Customer Success Manager representatives are always responsive and always offer effective solutions for our problems. The excellent integration features have helped us quickly transition from our previous system to Concord, enabling bi-directional sync, and we can back up in real time within a familiar system, such as Google Drive."
Contracts Manager
"Overall, I believe Concord is one of the best contract management platforms in the market. The best part of Concord in comparison to other contract management platforms is its ease of use. The process in which to upload legacy contracts and manage those contracts within the repository is simple and can be done in as little as 3-4 steps. Other platforms seem more complex in the features they provide making it more time consuming and calling for extensive training whereas the Concord platform has similar features but with less steps."
Customer Support Professional
"As a Vendor Management team, we use Concord for managing contracts and key documents such as NDAs. Concord is easy to use and hard to get wrong. I like to simplicity which doesn't dumb down the complexity of what the tool tries (and succeeds) in doing The support we get from the team at Concord is second to none – they're responsive and super friendly."
Senior Technology Vendor Manager
Looking for more information?
Concord assists you in streamlining your tool integration and enabling bi-directional synchronization with our systems, which can eliminate bottlenecks and unnecessary steps for you. Automatically export a copy of your documents signed in Concord to Dropbox, Box, or Google Drive so you can easily create a backup of all your signed contracts. Move all your legacy documents from Concord. Bulk upload allows you to upload an unlimited number of documents.
For additional integration information please check our website. Concord offers a free trial where you can explore all the features you're curious about.
Join the thousands of companies using Concord!

Try for free