Contract Management Must-Haves for Scaling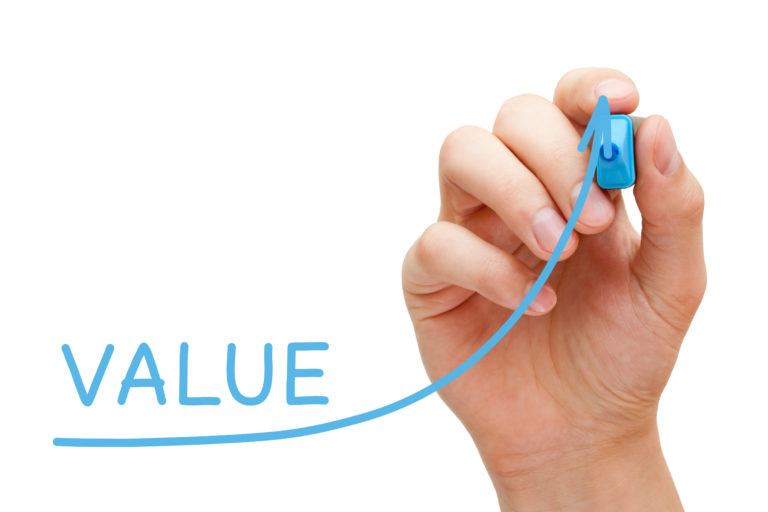 This is the first in a series of three posts on how to use contract management features for scaling. Here's how one company used contract management workflows for scaling.
Scaling is different than growth. Growth gobbles resources; scaling slims resource and acquisition expenditures as revenue continues to increase. 
Keep this at top of mind in 2020: Features that automate any process support scaling. You may have a working spreadsheet, but that outdated mode won't work for scaling. A working contract management process does help you scale your business by decreasing management costs.
Contract lifecycle management (CLM) software solves so many areas of the contract management process. Imagine for a moment if you could do all of the following in one secure space: negotiate online in real-time, simultaneously redline, and then simply sign a contract? 
Your contracts are much too valuable to be sinking so much time and resources into hunting around for deadlines, terms, and correct versions. 
What Are Contract Management Approval Workflows? 
Contract management software approval workflows allow you to manage contracts in the most efficient way. You can create workflow steps, assign a specific person or group as the owner of a step, and you can opt to require approvals from all parties for each step of the process. 
How this Healthcare Provider Scales with Approval Workflows
The fact is, a contract lifecycle management platform is tailored to help you scale. 
Every area of the contract management process is made easier. No more ironing-out process quirks due to manual systems that aren't working. That's a recipe for disaster–or frustration, at the very least. 
ncgCare is a behavioral health organization committed to excellence in community-based treatment services. The organization has 10 subsidiaries all with individual branded experiences—but only one person helming contracts. ncgCare "lived" their contract management process in an Excel spreadsheet. There were numerous disconnected systems, and managing these processes was nearly impossible. Gaining proper signatures and tracking deadlines was also overwhelming. 
The Concord CLM platform offers workflow standardization, which was a game-changer for ncgCare. Setting-up approval workflows created stress-relieving consistency for the company, because it supported compliance. 
"Concord makes it easy to organize contracts this way and to set approval workflows accordingly. Concord has created an organized and consistent workflow for contract management that increases our level of efficiency and compliance with contract requirements and deadlines." -ncgCare's Holly Dugan, Contract Manager
Approval workflows organize the contract management process in two ways: 
1. Concord's CLM platform allows you to set up a company-wide workflow, but you can also edit these workflows in individual contracts. You can designate who has approval access at every stage of the contract management process, whether it's an internal reviewer or third-party signer.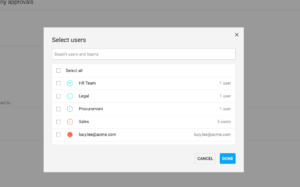 2. The CLM also allows you to select more than one person, or group (like HR or Procurement), to execute each step of a workflow process. You can then select whether anyone or everyone has to approve a step before moving forward. 
Approval Workflows Support Scaling
Threading disparate processes together with manual systems is impeding your ability to scale. A CLM is designed so that you are in control of every step of the process. Even better, you can set up notifications, and gain quick insight into each contract to see the progress a contract is making through these approval workflow steps. 
For ncgCare, a CLM created process consistency across its 10 subsidiaries. Not only that, but Concord's CLM provided a branded experience for each of these subsidiaries. As a result of standardizing workflows, the business saw a 40% increase in cost savings.
In her role, Brand is now able to focus on other areas of growth, because the Concord CLM created more time and ability to do so. Even more important, Brand found that by leveraging the clause library to mark renewal notifications, ncgCare is able to realize tremendous value for their subsidiaries to meet government compliance and revenue access as a result.   
What's holding your contract management process back?
Approval workflows and scaling is the first in a series of three posts on contract management features for scaling. Follow Concord on LinkedIn for the next customer success scaling story! 
Founded in 2014 and headquartered in San Francisco, Concord enables over 200,000 companies around the globe to connect all their people, processes, and contracts in one place. Built with intuitive features—like online negotiation and editing, deadline alerts, and approval workflows, Concord gives users everything they need for the entire contract lifecycle, making growth and compliance synonymous.
Thank you. We'll be in touch soon to schedule your demo.