Contract Automation: The Complete Guide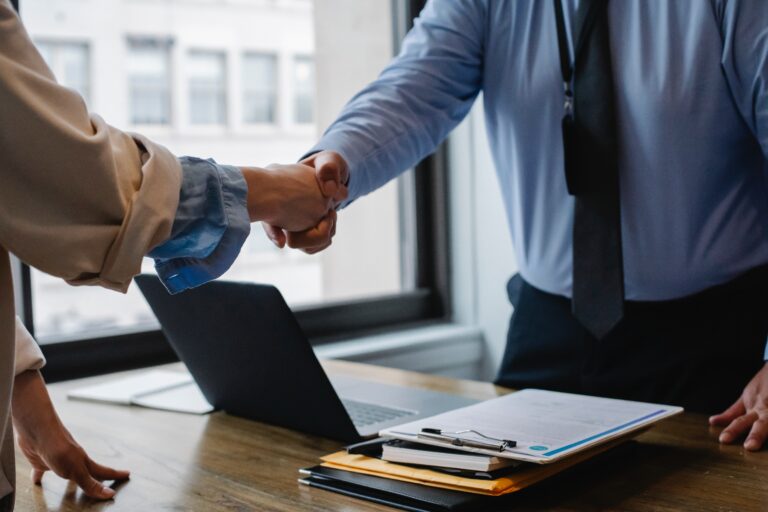 If you've recently switched from paper-and-ink contracts to electronic ones, then you already know how much faster and more reliable digital agreements are. Contract automation builds on these benefits – using smart software to generate large batches of personalized agreements, notify signers, and get contracts from draft to execution faster and more consistently.
But what exactly is contract automation? Which specific software features will help you implement it in your organization? To find out, let's start by taking a look at some examples.
What is contract management automation?
Contract management automation means using digital CLM tools to complete repetitive contract-related tasks with minimal human labor. For example, instead of creating dozens of employment contracts by copy-pasting names and job titles from a spreadsheet, contract automation software can automatically pull all that data from the spreadsheet and populate it into each contract's fields – then notify each new employee that they've been invited to sign.
Automation is particularly beneficial for fast-growing businesses with small legal teams. As an organization grows, automated contract lifecycle management (CLM) software enables each legal team member's capacity to scale, so a limited number of team members can generate and execute hundreds of contracts with just a few clicks.
The benefits of automating contracts
Automating your contract workflows can benefit your business in a number of ways. By reducing repetitive data entry work, it decreases the likelihood of human error, and saves significant time and effort by standardizing review, approval, signing and storage processes.
In general, contract automation benefits break out into three broad categories:
Faster, simpler contract generation: instead of repetitive copy-pasting, you'll be able to create numerous contracts and send them to signers with a couple of clicks.
Streamlined signing and approval workflows: real-time editing and notifications will keep approvals on schedule, while e-signatures can be applied inside each document.
Central repository for contract data: all your agreements will stay in one place, where you can easily search them, and pull reports that inform data-driven decisions.
Now let's delve into each of these benefit categories in greater detail.
Faster, simpler contract generation
Drafting new contracts can be hugely time-consuming, repetitive work. In the old world of manual contract creation, you'd have to copy and paste clauses, dates, names, and other text into each agreement individually. With contract automation tools, on the other hand, you can pull in data from a spreadsheet, or from another platform like Salesforce, and instantly populate thousands of fields with personalized information.
Streamlined signing and approval workflows
Once you've generated your agreements, you can share drafts as live documents, and collect real-time comments and redline changes right inside each doc. After each approval, the software will automatically notify the next approver you've specified that the document is ready for their review. As soon as approvals are finalized, every signer will be able to apply an advanced e-signature (AdES) with built-in verification.
Central repository for contract data
Contract automation continues to deliver value long after contracts are signed. A CLM platform provides full-text search capabilities that make it easy to find agreements containing specific text, while tagging functionality keeps large groups of agreements organized. What's more, digital agreements can serve as valuable sources of operational data. A contract automation platform includes functionality for generating reports based on the values in each contract's fields.
The risks of manual contract management
Continuing to manage agreements manually doesn't just cost your organization money and time – it also exposes you to legal liability, while creating unnecessary obstacles to value generation. Here are four key risks of manual contract management:
Wasted time
When each team creates their own contracts manually, they're spending countless hours on low-value labor. With contract automation, by contrast, an individual team member can generate hundreds of personalized contracts in just minutes.
Human error
If team members don't loop in the legal department, or work from outdated documents, they're at risk of including obsolete clauses and terms in the contracts they send out. Working from a single set of approved templates significantly reduces this risk.
Flawed security
When each department and team has their own shared drives and folders, a tiny misstep in access rights could enable anyone to view private data. A CLM system with bank-level security will keep your data safe, and keep your company in compliance with privacy regulations.
Missed opportunities for value
Many companies get surprised by recurring costs and auto-renewing contracts, both of which cut into their profit margins. With contract automation, by contrast, full-text searches and contract deadline notifications will help you identify opportunities to renegotiate for better terms.
Top CLM software features for automating contracts
As you consider solutions for contract automation, you'll want to prioritize the CLM features that will deliver the most immediate value in terms of your chosen KPIs. For example:
Real-time collaboration
The ability to track changes and respond to comments in one shared document will eliminate a lot of email attachment headaches. Your CLM platform should enable all collaborators to work together in real time, inside the doc you'll actually be sending to signers.
Smart approval workflows
Approvals can consume weeks of time, as team members wait for approvers to work their way through an inbox packed with contract drafts. A modern CLM solution, by contrast, makes it easy to set up automated approval alerts, and even add "if… then" logic to your approval chain.
Verified e-signatures
An electronic signature is only as valid as its authentication. Integrated e-signing functionality will enable each signer to apply their signature in a consistent way, with just one click. Your platform should also authenticate each signer, to help ensure their signature is legally binding.
Effective security
When you're collecting personal information on contracts, you're responsible for storing that information in a secure system, and proactively regulating access permissions. Choose a CLM platform that includes bank-level security, to make sure you're fully protected.
In-depth reporting
While most cloud-based drives give you some search functionality, a professional CLM platform should give you the ability to pull insightful reports. You should be able to get clear visibility on contract relationships and values, along with a range of other metrics.
How to implement contract management automation
A strategic approach to implementing contract management will help boost adoption – and impact. Here are some steps to get you started:
Identify your key pain points
Start by making a list of your priorities. Do you need to create contracts in bulk? Eliminate email attachments? Simplify signing? Get your legacy agreements organized? Put your pain points in order, and decide which specific steps in your contracting workflow need to be automated.
Start with just one document workflow
Rather than trying to transition all your docs into a CLM system at once, you'll have a smoother onboarding experience if you focus on one type of document process first. For example, set up an end-to-end workflow for your vendor agreements, from drafting to signing to storage.
Roll out across more processes
As your team becomes more proficient in automating document creation and signing, you'll soon feel ready to bring more contract processes into your CLM solution. Remember to keep all notes, attachments and amendments in the same place.
Track, improve and iterate
The more data you bring into your CLM system, the more time you'll save – and the more in-depth insights you'll gain. Use your newfound optics to pinpoint bottlenecks in your contract workflows, and use automation to eliminate even more unnecessary steps.
As you can see, contract automation helps mitigate risk, combat the effects of inflation, and positively impact your bottom line in measurable ways. But that all depends on adopting a CLM solution whose capabilities will create noticeable improvements in your contracting workflows. By establishing clear benchmarks for your new CLM system, and tracking those KPIs during the rollout phase, you'll stand a much better chance of getting the value you're aiming for.
Ready to streamline your agreements with a CLM workflow? Start your free trial of Concord today, and unlock the power of contract automation for your organization.