12 Ways that Contract Lifecycle Management Benefits Large Corporations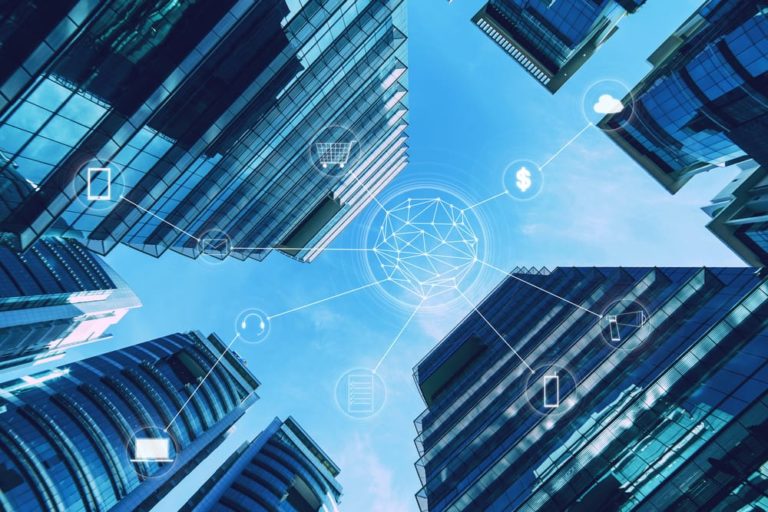 6-1-2016 | by Ben Fleshman
If you work for a large corporation—either as a legal counsel, a contract manager, as part of a sales team, or any other position that deals with contracts—then you've dealt with contract lifecycle management before, either manually or digitally. More and more Fortune 500 companies and large corporations are turning to digital management solutions because of the host of benefits which accompany them. Here is a list of 12 of the more salient benefits that a large corporation can receive through implementing contract lifecycle management (CLM) software.
Central Contract Storage: Rather than storing contracts and related data in a filing cabinet in the back of the office, store them in an easily accessible location: the cloud. Contracts stored in the cloud can be accessed at any time and from anywhere, so long as you have proper access. This makes locating and monitoring contracts much easier.
Never Lose a Contract: Approximately 10% of all contracts go missing entirely through manual error. Fortune 1000 companies typically handle between 20,000 and 40,000 active contracts at any given time. Suppose you were at the bottom end of that, handling 20,000 contracts. That means that 2,000 of your contracts go missing each year. That adds up to penalties and missed opportunities for business. With CLM software, keep on track of all contracts through unlimited digital storage, digital searching, deadline alerts, and linking documents together. CLM software means never needing to hunt for another contract again.
E-Signatures: Electronic and digital signatures make the execution process much easier.  Sign contracts with colleagues, vendors, and clients across the world in seconds. With a large, international corporation, this means quicker deals and more efficient approval workflows for every contract.
Electronic Collaboration: When drafting a contract, it can be difficult to get input from the entire team and third parties on the same document. In the past, this process relied on tools life email and Word's Track Changes, which left document versions difficult to keep track of. With CLM software, everyone involved in the contracting process, from legal counsel, to sales, to procurement can comment on, edit, view, and revise the same contract electronically.
Version Control: Emailing, faxing, and printing contracts for redlining means that a number of different versions end up floating around the office. It is tricky to be sure that the most updated version is the most correct version, and the version that everyone is using. When the contract is edited online, however, the most current version is the only one that people will edit. Previous versions are kept filed in the audit trail, but every edit is made to the most recent document, not differing versions of it. The most correct version is the one that everyone sees.
Track Changes: Because the system automatically records conversations, edits, revisions, and any other action associated with contract drafting, a clearly identifiable audit trail emerges. This makes it easier to view the history of the transactions between parties and discover intent throughout the contracting drafting and amendment process.
Advanced Analytics: Many CLM software companies come equipped with options for advanced analytics. You can monitor the length of the contract lifecycle, e-signed documents, status of documents, upcoming deadlines, etc.
Integration with Other Software: Some CLM companies provide integrations with other software services. Concord, for instance, is integrated with Dropbox, Box, Google Drive, and Salesforce. Addition integrations are possible with almost any other software via Concord's RESTful API.
Risk Management: CLM collaborative tools and systems help you identify risk associated with the contract lifecycle. Such risks might be penalties due to missed deadlines or noncompliance, revenue lost to nonstandard language or maverick pricing, or auto-renewal contract clauses. Other risks can be identified and prevented as you become more familiar with CLM software.
Increased Revenue: When your team works in unison, it can make a contract more profitable. Negotiators may find better prices, rebates, or discounts for goods and services, or they may be able to fix higher prices for your own goods and services, but only if they can first identify the areas where this is possible. This is a team effort, and your team can start to increase your revenue as multiple minds work together to craft a contract.
Standardized Language: Avoid maverick pricing and ambiguous language by implementing a standard legal language library. This library can be stored with the contracts in the cloud, and it will make it easier for your team to ensure that every contract across the corporation is unified and standard, which exposes your company to far less risk.
Compliance Management: If you don't know the terms of the contract, then you can't assure that those terms are being met. Keeping a close eye on 40,000 active contracts is impossible with an old manual process. With CLM software, however, it's a cinch. Set reminders for deadlines, have summaries for each individual contract that point out the more salient terms and conditions that need to be addressed, and search the document for more obscure terms that you may have need of at any given moment. With all of this information at your fingertips, its far simpler to monitor compliance in a contract situation.
For more information on how contract lifecycle management can help your company, or how you can implement these ideas into your own team's contract management process, contact us to schedule a demo.