The 9 Best Contract Management Software For Small Businesses in 2023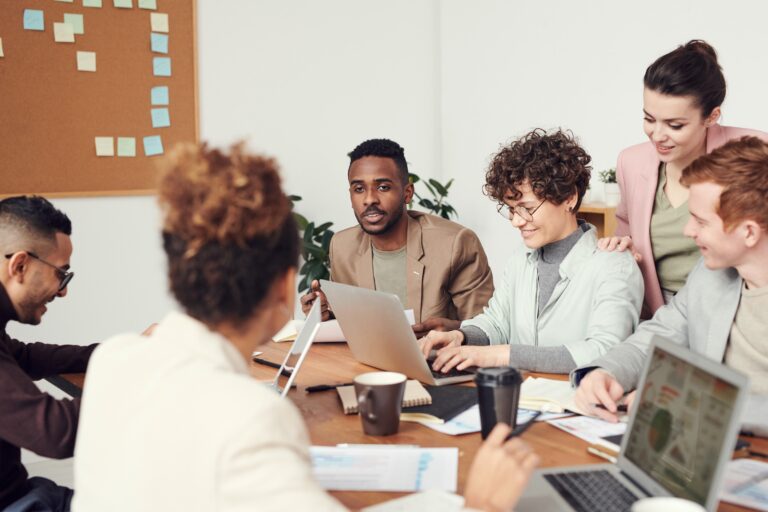 Managing contracts manually can become very challenging as your business grows. When you're dealing with dozens or even hundreds of agreements, it's all too easy to lose track of deadlines and requirements – or, in some cases, to lose track of a contract altogether.
That's where contract management software comes in. In this article, we'll break down the best contract management software platforms available right now, so you can make the right choice for your business.
For starters, let's take a closer look at how this software is designed to help small businesses like yours.
Why do small businesses need contract management software?
Small businesses need contract management software because it helps them manage many contracts with a small team. For example, it streamlines the approval process with features like e-signatures and real-time editing. That means contracts can be negotiated, approved and signed in real time, significantly speeding up business operations.
Contract management software also centralizes all contracts into one secure database, where they're easy to find with a full-text search. The software also usually comes with features that allow you to set automatic deadline reminders and auto-renewal settings. These capabilities can save time, while helping you capture additional value from contracts.
In all these ways, contract management software helps small businesses work more effectively, transparently, and compliantly. For more insights, check out our article on why SMBs should use contract management software.
Top 9 contract management software platforms for small businesses in 2023
Pricing: Plans start at $65/month. Extra fees apply for more viewers and storage above 5GB. No free trial.
Features: Basic features like e-signatures and deadline notifications. No online document editor or mobile app.
Usability: Works well standalone, but you'll need other platforms for document editing and storage.
Pricing: Plans start at $17/user/month. Unlimited storage and e-signatures. 14-day free trial.
Features: Integrated e-signatures, deadline notifications, approval workflows, and a real-time document editor similar to Google Drive.
Usability: Comprehensive end-to-end contract management. Ideal for small businesses due to its all-in-one capabilities and flexible pricing.
Pricing: Plans vary in cost but are competitive. Optional add-ons for specific features. Free trial available.
Features: Offers e-signatures, audit trails, and unlimited users. Customizable templates and AI-based analytics.
Usability: Suitable for small businesses with features like electronic signatures, audit trail, and unlimited users.
Pricing: Basic plan starts at $19/user/month. Enterprise plans available. 7-day free trial.
Features: Document editing, e-signing, and real-time collaboration. Automated approval workflows.
Usability: Reasonably easy to learn, but some functionality may be simpler than a growing business needs.
Pricing: Tiered pricing based on features. Additional cost for more users. No free trial.
Features: Document search, real-time contract management, and smart analytics.
Usability: Features can take time to learn, but can be effective for businesses that require real-time contract management.
Pricing: Pricing is flexible, depending on the volume and features. Plans start at $59/user/month. Free trial available.
Features: User-friendly interface, e-signatures, and custom approval workflows.
Usability: Very usable in terms of document approval and management. Other contract management features are somewhat limited.
Pricing: Custom pricing based on business needs. Free demo available upon request.
Features: Advanced analytics, procurement functionalities, and mobile support.
Usability: Learning curve can be steep, and features are heavily focused around procurement job functions.
Pricing: Enterprise-level pricing, generally not suitable for small businesses. No free trial.
Features: Workflow automation, clause libraries, and real-time collaboration features.
Usability: Better suited for large businesses than SMBs. Each installation is highly customized, and can take time to set up and learn.
Pricing: Enterprise-level pricing, targeted toward larger businesses. Free demo available.
Features: Advanced contract analytics, AI capabilities, and compliance tracking.
Usability: While feature-rich, the high cost and complexity may not make it ideal for small businesses.
How to choose small business contract software
First, make sure the software's features match your business's contract-related objectives. For instance, if your team often collaborates on negotiating agreements, look for real-time editing and commenting capabilities. You'll also want to opt for software that provides deadline alerts, as well as analytics and reporting functionality.
Second, consider pricing and affordability. Small businesses often operate on tight budgets, so check for hidden fees if you add more documents or storage. (Many platforms charge extra for both.) Ideally, your monthly bill should only increase if you add more admin users or upgrade your plan. And make sure the software offers a free trial, so you can test it before buying.
Finally, aim for software that can scale as your business grows. Pricing should stay the same as you add more folders and collect more signatures. But the vendor should also offer the option to upgrade if you want to add more features, such as integrations with other popular apps.
Key features to look for in contract management software
You'll want to consider the following crucial contract management features when choosing a software platform for your small business.
Deadline alerts
Contract repository
Electronic signatures
Approval workflows
Real-time negotiation
Reporting and analytics
Automated audit trails
Version control
Other essential features
Deadline alerts
Timely notifications about deadlines can save you from unnecessary fines or missed opportunities to renegotiate terms. Make sure the software helps you follow contract renewal best practices with customizable alerts for specific time ranges, lists of recipients, and contract terms.
Contract repository
Having a single place to store all contracts simplifies management and boosts security. Your contract management software should offer secure storage with 256-bit encryption and two-factor authentication (2FA), and should include tagging and full-text search functionality.
Electronic signatures
E-signatures greatly speed up the contract approval process. Choose a software platform that offers legally binding electronic signatures, including authentication and audit trails that comply with electronic signature requirements.
Approval workflows
A well-designed contract approval workflow makes the review process smooth and quick. Look for software that allows you to customize approval recipients, and set conditional approvals to be routed to specific team members based on contract variables, such as dollar amounts.
Real-time negotiation
Software with real-time editing and commenting features can speed up contract negotiation from weeks to just hours. So choose a platform that enables internal and external parties to collaborate and negotiate in real time, in the same live document.
Reporting and analytics
Every contract contains data that can drive business intelligence. Reporting features will help you identify trends or recurring issues in your contracts, based on data points like key terms and dates. Make sure your software includes this kind of reporting functionality.
Automated audit trails
Audit trails are required to be built into advanced e-signatures (AdES), one of the types of electronic signatures. They're essential for making electronic contracts legally binding. Any e-signature software you use should include them.
Version control
A good contract management platform should offer robust version control features. This ensures that everyone is working on the most recent version of a contract, and enables you to quickly revert to previous versions when needed.
Other essential features
Depending on your business's size and needs, you may also want to consider features like bulk sending capabilities, a clause library, and integrations with other software you use. These extras can add significant value to your contract management process.
Most importantly, though, make sure you choose a platform that offers deadline alerts, contract repository capabilities, electronic signatures, customizable approval processes, bank-level data security, and robust reporting and search functionality. Features like e-signature audit trails and version control are also crucial for effective contract management.
So what's the best contract management software for small businesses? The answer depends on your budget, the number of active users you'll need, and the features that'll be most helpful for your team.
Choosing a solution that offers end-to-end contract management at an affordable price can multiply your team's productivity. And ultimately, it should be flexible enough to scale as your business grows, without breaking the bank.
Streamline your contract processes today.
Concord CLM makes agreements effortless.