Contract Management System Must-Haves for Better Business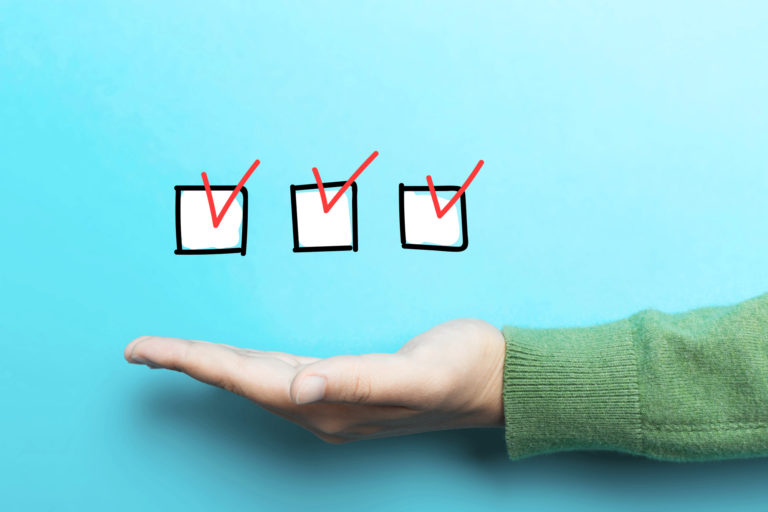 How contract management software features can be a game changer.
Just like we tend to put our most important (and most useful) keys on a single key ring, it makes sense to put our most important documents in a single, reachable, secure location: a digital contract management system. Contracts determine so much—including the people hired, the partnerships formed, and the major purchases made—so how an organization handles the contract process can make or break its future.
Don't lose control of these critical keys that drive your business. How? The features included in an effective and cloud-based contract management system can hugely optimize and safeguard your process. 
With 80% of B2B deals governed by contracts, ineffective contract management costs businesses up to 9.2% of annual revenue (IACCM)—and manual processing leads to an average loss of 12%-15% of contracts. That's a disappearing act you can't afford. 
Typical contract management or e-signature tools support some aspects within the contract lifecycle, but having all the necessary capabilities in one multifaceted place is how you'll stay a leader in the market: Gain visibility into every type of contract through all stages of the contract lifecycle with a modern contract management system. 
What is a Contract Management System?
An advanced contract management system serves as a central hub for all your agreements. Instead of treating each signed contract as a one-off to pile up and file away in an ever-changing (or untrackable) manner, you can oversee all your critical documents in a controlled, streamlined manner. Why? Because there's so much to manage—before and after that golden e-signature is won. 
Deciding on the most effective all-in-one contract lifecycle management (CLM) software as your preferred contract management system can help you meet business demands and increase efficiency. A central repository, document templates, online negotiating, automated workflows and alerts, and more will help propel your company by streamlining this essential process.
Stay in the know of your contracts as you continue to grow, and be sure to identify contract management best practices when determining the right solution for your business. The most valuable system leads to increased profits, efficiency, and security. 
Why You Should Have a Contract Management System
In 2019, TechValidate found that because 68% of businesses surveyed experienced inefficiencies due to a fragmented contract processes, they were seeking a holistic, automated approach. After implementing a cloud-based contract management system, nearly 2 out of 3 Concord customers saw ROI in 12 months or less.
Tightening up efficiency at this most core level of business has a wide impact: A contract management system can quip your team with the most innovative tools to do their jobs better, faster, and smarter across departments.
The proof: Organizations with a cloud-based contract lifecycle management (CLM) platform as their preferred solution shorten their contract approval time by 82% and reduce the sales cycle by 24% (Aberdeen).
An automated contract management system leads to less time spent on unnecessary work and more time focusing on projects that have a direct impact on business-moving metrics. Paperwork goes down as profits go up.
The Benefits of a Contract Management System in 3 Key Phases 
Phase 1: Creation
Drafting
Drafting a good contract is one of the most crucial parts of the contract management lifecycle. It provides the foundation upon which the rest of the contract is built. Clarity and precision in contract drafting are critical for making sure both parties' needs are met: Terms and conditions need to be spelled out in exact detail. Ambiguity and mistakes in contract drafting can lead to confusion or miscommunication, or at worst, disaster, non-compliance, and lawsuits.
Though this stage of the contract lifecycle is critical, 95% of people still manage contracts manually, meaning documents are created from scratch with a program like Microsoft Word and collaborated on via e-mail. This creates difficulty in version control, identifying mistakes, inconsistent wording. Offline creation or even online creation that requires a document to go through a series of tools makes it more likely documents and changes will be lost.
A welcome alternative? Goldman Sachs reports that leveraging technology, often in the form of templates, can reduce time spent on a contract by 20%. Add to that the benefits of automated approval workflows, which streamline and secure the process from start to finish, and a contract management system to scale your business becomes a must.
A true contract success platform should allow for a contract to be drafted, templatized, and stored directly within its system. 
Phase 2: Negotiation
Negotiating
The negotiation process typically involves several iterations of the contract as both parties make compromises based on possible risks, projected revenue, and many other factors. This can be a very simple stage requiring only a few edits, or it can be a drawn-out endeavor that takes weeks.
The length of time required is greatly influenced by what tool is used during the negotiations. Many organizations rely solely on track changes, email, and documents saved on their desktops. Emailing contracts can take weeks, and with many stakeholders, messages can get lost or disregarded. Version control can become impossible. Not having a reliable system to facilitate contract negotiation increases likelihood of errors, security issues, and lengthy time-to-signature.
A successful contract management system streamlines and accelerates negotiations through online audit trails, email notifications, messaging features, and more. When these are all built into a single cloud-based platform, contract negotiation becomes straightforward, quick, and accurate. 
Every time an edit is made to a document within Concord's all-in-one contract solution, a new version is saved and clearly displayed to all parties involved. This precise documentation of any changes along the way ensures transparency and consistent legal compliance.
E-Signing 
The Electronic Signatures and Records Association (ESRA) found e-signatures lead to an 83% improvement in getting approvals, not to mention a cost savings of 86% in document costs (ESRA).
In today's digital world, e-signatures are accepted as an authoritative tool with the same legal weight as a traditional "wet" signature. They have the additional benefit of being quick and easy, allowing people to sign a document at any time of day and from any location with wi-fi.
When it comes to contract management, e-signature tools are sometimes integrated into a software, but many stand alone or have integrations. This may require drafting a contract in Word, then moving it into an e-signature platform for signing. The process is tedious and can require the use of two separate programs that should be united into one. 
A comprehensive contract management system ensures a contract never has to be moved between programs again. Businesses that remove manual processes and integrate digital technologies like Concord's e-signature platform achieve 70% to 80% efficiency.
Phase 3: Post-Signature Management
Contract Management
More and more companies now realize they need a way to track, report, and stay on top of deadlines—and contract management software provides follow-through. A successful contract management system increases efficiency and revenue, while empowering people all across the business to manage their own contracts with full compliance.
Deadline alerts continue full visibility into expiring or renewing contracts, and all past changes can be seen in an audit trail. Automated renewals support continued revenue long after that first deal has been won.
With digital contract management increasing renewal rates by 25%, the sales benefits keep growing. These tools within a digital contract management system increase compliance and allow all teams, not just Legal, to maintain oversight for the long run. 
Ready for the next step? Use the free The Ultimate Contract Management Evaluation Worksheet to further help identify what to look for in an effective contract management system. 
Concord's mission is to help companies achieve scalability and efficiency by automating their most central process, contracts. The award-winning cloud-based solution designed for easy adoption enables over 300,000 users around the globe to create, collaborate, sign, store, and manage their agreements all in one place. Founded in 2014 and headquartered in San Francisco, Concord is built by business, for business.