Document Security: The Must-Have Checklist for Your Remote Office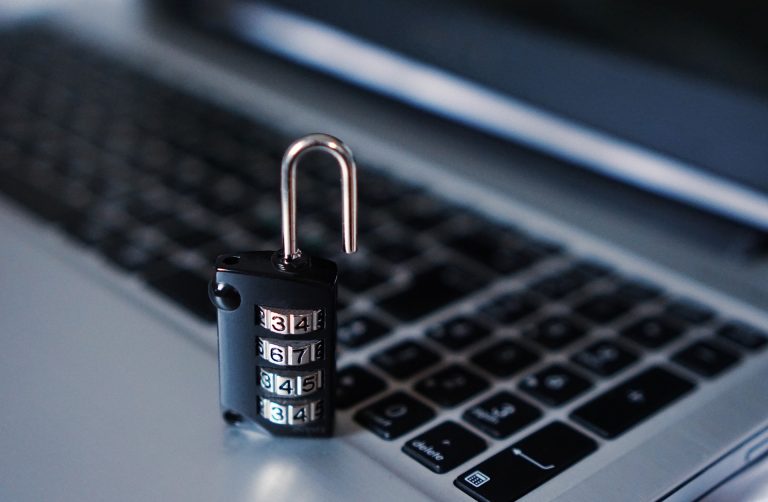 Less is more. Unless you're talking about security measures for your organization.  Working remotely, your team may innocently believe they're taking the right measures to guard against security threats, but the reality is, most remote workers leave companies open to more security gaps than they realize.
Healthcare is one of the most affected sectors in data breaches.

Government, Retail and Tech are some of the most popular sectors hackers target.

43% of cyber attacks

hit small business.
So how do you seal-off security threats when tens or hundreds of your employees are continuing to work remotely? Grab this checklist to ensure every area, from document management to communication channels—and contract management, is properly addressed, to prevent breaches and loss. 
Not Sure Where to Start? Review Your CyberSecurity Health, First
Managing a team remotely takes a lot more work in keeping your eye on every area of the organization! But without in-person access, ensuring document safety and cybersecurity as a whole, can feel like you're walking blindly. It's a critical step and one your IT and HR teams should prioritize. 
The first place to start? Start with your policy and use it to monitor how well you're securing documents, and every area of your organization. 
If you're a small business, or not sure what to review first, you can build off of a basic Information Security Policy template. 
Are Staff Trained on Security Basics? Schedule Quarterly Trainings
What might be obvious to one employee, is not always true for another, particularly for employees who are not technically savvy (which is still a good size of the workforce). 
If you've been working remotely for some time, you might be so focused on major security concerns, but have overlooked some basics. Ensure employees understand the basics while working from home: 
How to spot phishing, scams, or email malware. 

Avoid downloading any browser plug-ins on company devices, and keep it simple with a standard list to help your team work more efficiently. 

Discourage employees from using multiple personal and company devices, interchanging these for work use.
Unsure if every person on your team is aware of these steps? The best time is now to make sure every employee has this information and understands it. 
Is Email Secure? (Invest in Cyber Hygiene and Review it Bi-Annually)
Email is one of the most trafficked spaces for your documents, but is also a highly targeted space (see above). Investing time and resources to securing emails can be the best first step to take in document security. The lowest level of sophistication, with the highest impact breach can occur in email, and that's unfortunately more true for enterprise organizations. 
Breaches occur when either the envelope, sender, or body has been manipulated or compromised. There are technical steps to ensure security, such as the Sender Policy Framework (SPF), and Simple Mail Transfer Protocol (SMTP) configuration, these may be difficult to implement remotely. 
With all the business of doing business, ensure that dedicated IT staff has secured these. In addition, if you're lacking this resource, you may want to consider outsourcing cybersecurity hygiene services to start with the basics, such as email, and access controls. 
To secure your contracts, Concord has procedural securities so that organizations can implement as a company-wide standard, from approval workflows to esignatures assignments, so that everyone is sure to follow the right security measures for transmission and workflows. 
Do Access Controls Protect Documents in Storage and Transit? 
The amount of organizations that are unclear of who has users permissions and what permission they have, may be surprising given the number and threat of security breaches. Still, this is an often overlooked, albeit easy, fix. You don't need a team of IT pros to review this. Instead, take time to audit the platforms you use. Review the following: 
Who has permissions? 

What permission and level access do they have? 

Do these reconcile with what is standard for employee needs and access? 

Have you stated permissions and access in your employee handbook? 

Are end-users all internal? How many third, fourth parties or vendors access these spaces, or are no longer active? 
This is a tedious, but effective process to fortify your organization while you work remotely. 
Concord's contract management software is designed to assign roles and privileges that are secured, so team members, clients and third-party users have the correct level of access. Administrators can set these, to maintain better oversight. Concord uses complex password and double security authentication. 
Have You Implemented Password Policies and Encrypted Devices? 
Yes, passwords can be frustrating. It's why so many remote workers, and users in general, enjoy using social, or other third-party saved apps to easily log in to the various cloud apps and websites. A fundamental step to take in securing documents, either from intellectual espionage or any other attack on your site and tools, is to tighten password controls. That includes passwords themselves. Make sure employee passwords are strong and not easy to crack. Even more concerning is managing third-party app sign-ons. At Concord, for example, the platform requires double authentication and strong passwords. 
The easiest way to solve this is to implement password manager software. These simplify sign-ons and typically require strong passwords. 
Encryption is also essential for document management. Concord's platform includes bank-industry-standard encryption for transit, keeping documents and contracts secure, and also includes a secure audit trail for document transactions.  
Moreover, encryption of all devices is also a critical step (and why making employees get in the habit of using only work devices for work is important). But, it should be a company-wide policy that all devices are encrypted regardless. Users can take this step with mobile devices and all other devices individually, if they do interchange work and personal devices. PCs, Macs, Apple and Android all provide step-by-step encryption instructions. So, that document you're sending on a mobile device? While encryption doesn't guarantee against an attack, the information won't be accessible, or legible, if it is nabbed. 
Are You Using The Highest Security Protocols for Web Applications?
Most web apps use HTTP protocols, which you might be familiar with already. Essentially, it's the way your computer retrieves any data online, like HTML documents. Your client server, like your web browser, initiates it. Per Statista, globally, about 48 to 57% of all enterprise work-load is in cloud based apps and software. Numbers are high for all businesses, anywhere from 85% to 91% per recent surveys. Hacking, such as "cookies" attacks, are one more way cyberthreats can worm their way into your organization. Securing your web browser for a a higher level of "transfer protocol" is an effective safeguard for all computer and device use, across your organization, especially while working remotely 
Seek to implement HSTS, or "Strict Transport Policy" on your site. This is a step you'll want to take for your site with a trained IT team member or cybersecurity service. 
Concord's contract management software platform is backed with the highest international platform security standards, which includes regular and annual audits and oversight with third-party audits and security testing is a policy built-in to every stage of application development. 
Unfortunately, it can be easy to relax the reins when you're busy working from home. Keeping this policy top of mind, with end of the week, and monthly reminders is a helpful way for employees to engage in good document security, and keep your data secure while working remotely. 
---
Ready to see the power of Concord?