DocuSign alternative – Concord Contract Management Software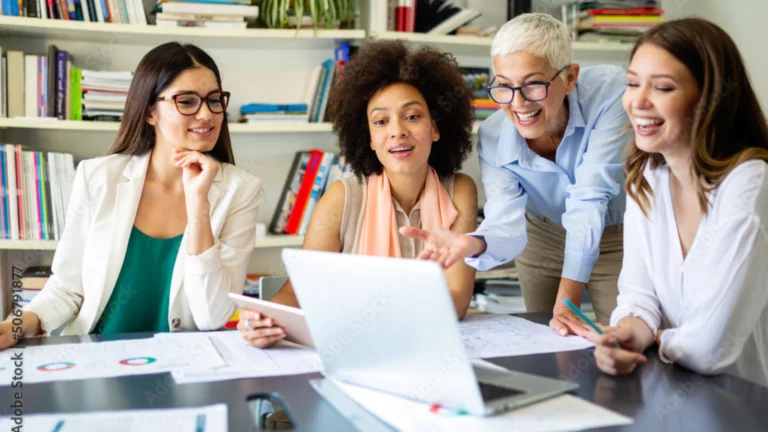 Looking for a DocuSign alternative? 
Pay less and gain more by choosing a DocuSign alternative – Concord, a complete contract management platform. Some companies choose simple e-signature software, only to find out that they need additional features not supported by such tools to better manage their contracts. So make your process simpler, and opt for contract management software from the beginning. 
Why choose Concord as a Docusign alternative?
We created a side-by-side comparison of features included in DocuSign's and Concord's pro pricing plans to help you make an informed decision. Concord is priced at $59 per user per month, and DocuSign at $65 per user per month, when billed monthly. 
More than e-signatures
You might be thinking, why do I need more features? Won't this make everything more complicated? Definitely not! These additional features can actually help you streamline your business processes, boost efficiency, and bring better organizational clarity. So let's take a look at some of the features supported by Concord but not Docusign and how they can help your business.
Unlimited secure contract storage
With Concord contract management software you receive unlimited contract storage, on all of our pricing plans. Our customers greatly appreciate the fact that they can store all their documents in one secure place with many useful functionalities.
First of all, searching for your documents in Concord is extremely easy. You can conduct a document search using the title, description, third parties, and content of the document. OCR search, which Concord also supports, enables you to search by text even in images. Using filters will also help you narrow down your results.
Concord also allows you to restrict document access to make sure only authorized team members can access given contracts. Your documents stored in Concord also contain an audit trail and a history of changes, even for actions taken after they have been signed. Finally, this contract management software stores your documents adhering to bank-level security standards.
Thanks to Concord's secure storage feature you will be able to send documents for signing straight from the place where you keep them, and then store them in the same place for future renegotiations and signatures. With this functionality, your CLM process will be much simpler and more organized.
"This has allowed us to use a software that captures all history, files that we used to keep manually and in-house in file cabinets. This has literally saved us hundreds of thousands of dollars in filing, storage and time over the past two plus years."
Gregg, Contract Manager – read the whole review here
Online contract editing and redlining 
Docusign allows you to comment and discuss documents, but not to edit and redline them. Because of this, you need to create, edit, and negotiate your contracts in different tools, which just adds more work and disorganization. So why choose to run a collaborative process in many tools, when you can do everything in one software? 
Concord enables you to keep the whole contract lifecycle in one platform. You can create documents from scratch, use templates, or upload your own pdf and word documents and collaborate on them in real time. With this contract management software, you can invite internal users and third parties to edit and negotiate a contract and see the whole audit trail and history. Of course, as with Docusign, you can comment and decide who can see the conversation – only your Concord users, or also the invited external parties. 
This online collaboration feature is a big time-saver and helps with bringing more clarity to your processes. Read why our customer Sevita appreciates this functionality. 
Contract approval workflows
More often than not, contracts need to be approved by various stakeholders before being sent out for an e-signature. As with contract editing and redlining, why not keep this approval process in one tool? Concord allows you to create contract approval workflows that can be added to templates, drafts, and contracts with just a few clicks.
You can create a company library of pre-approved workflows that can be shared with your teams, as well as design approvals with conditional steps based on smart fields, for example, contract duration or amount. Concord automatically send notifications to approvers when a contract is awaiting their verification.
Using a contract approval workflow feature not only increases efficiency and clarity, but can also help ensure compliance. Unlike e-signature tools, Concord helps you establish clear approval guidelines and make sure that only accepted contracts are being sent out for signature.
Contract deadline alerts and reports
DocuSign is great for collecting e-signatures, however, that's not the end of a contract's lifecycle. Many agreements need to be renewed, renegotiated, or terminated in the future, and it's of the utmost importance to adhere to deadlines set in your contracts. So think about choosing a tool that will support you in this process.
With Concord's automated alerts and deadline reports you will be able to stay on top of all your upcoming deadlines. This functionality will help you keep track of your future tasks and start negotiations, renewals, and terminations on time. What's more, this contract management software enables you to add many deadline types such as lifecycle, payments, projects, or certificate of insurance. You can also set your contracts for auto-renewals to save even more time. And, of course, Concord lets you collect an unlimited number of e-signatures.
"The alerts regarding documents that need to be renewed or are about to expire have been great for productivity and to avoid errors of omission."
Dan, Director of Finance – read the whole review here
Why do customers choose Concord as a Docusign alternative?
We know that choosing a new tool for your business is not easy, so we've also compiled some statements from our customers who either switched from DocuSign or were considering it during their buying process. Take a look at why they decided to choose Concord.
"Concord has been a lifesaver. I signed up first with a competitor whose plan was more costly and limited the amount of documents I could send for signatures to only five per month. Concord is cheaper and has no limits on documents sent for signatures. It is very easy to upload files and add signature boxes, and it looks sleek and professional. I also found their sales team to be helpful and not pushy, and they steered me toward a plan that worked for me without trying to upsell me. I'm very happy!"
Matthew, Attorney – read the whole review here
"Concord has their own internal personnel (Client Success Managers) who guided us through the implementation process. DocuSign uses a third party for implementation, and that added an extra layer of communication and cost that we did not want. The implementation process with Concord was simple and straightforward, and our Client Success Manager is always very responsive when we have a question."
Lisa, Administrative Assistant – read the whole review here
"We love that we can manage the lifecycle of a contract. We are able to see all of the amendments and it is easy to access and manage."
Austin, Senior Operations Manager – read the whole review here
Concord – the DocuSign alternative to consider
While DocuSign is valuable for simplifying and streamlining the signing of documents, Concord goes far beyond just capturing electronic signatures. DocuSign helps you with only one part of the process, while Concord, at a lower price, allows you to manage the whole contract lifecycle. By opting for contract management software you will be able to streamline and automate your processes, improve collaboration, boost efficiency, enhance compliance, and more.
Still not sure? See for yourself how Concord can help you!
Disclaimer:
All the information on this website is published in good faith and for general information purposes only. In addition, this website may contain links to other websites or content belonging to or originating from third parties. Such external links are not investigated, monitored, or checked for accuracy, adequacy, validity, reliability, availability, or completeness by us. All product names, logos, and brands not representing Concord are the property of their respective owners, and the use of these names, logos, and brands does not imply endorsement. Concord does not make any warranties about the completeness, reliability, and accuracy of this information, and will not be liable for any losses and/or damages in connection with the use of our website.