Fall/Winter 2021 Preview: Drag & drop fields, an improved commenting experience, and more!
We have some exciting updates coming to Concord. Check out what's planned for this Fall and Winter!
1. Field Drag & Drop: An easier way to create smart documents
Adding fields to documents is made easy with the new drag & drop feature. Select a user from the 'Fillable by' dropdown and then drag fields to anywhere on the document. Every field is color-coded to indicate who needs to fill which fields. It's a more intuitive way to get documents ready for signature.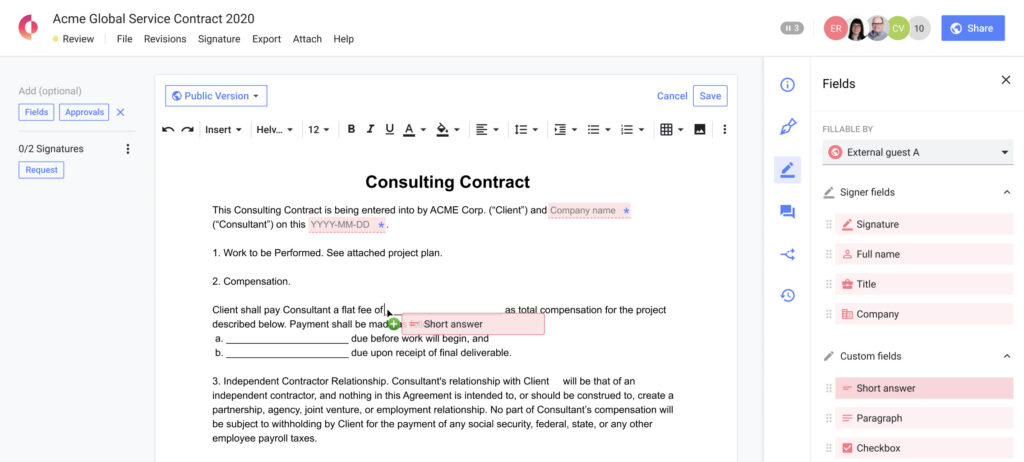 2. New signer fields: Build your own signature blocks within a document
A set of signature fields will be available in the side panel. With this new addition, a customized signature section can be created and placed anywhere on the document.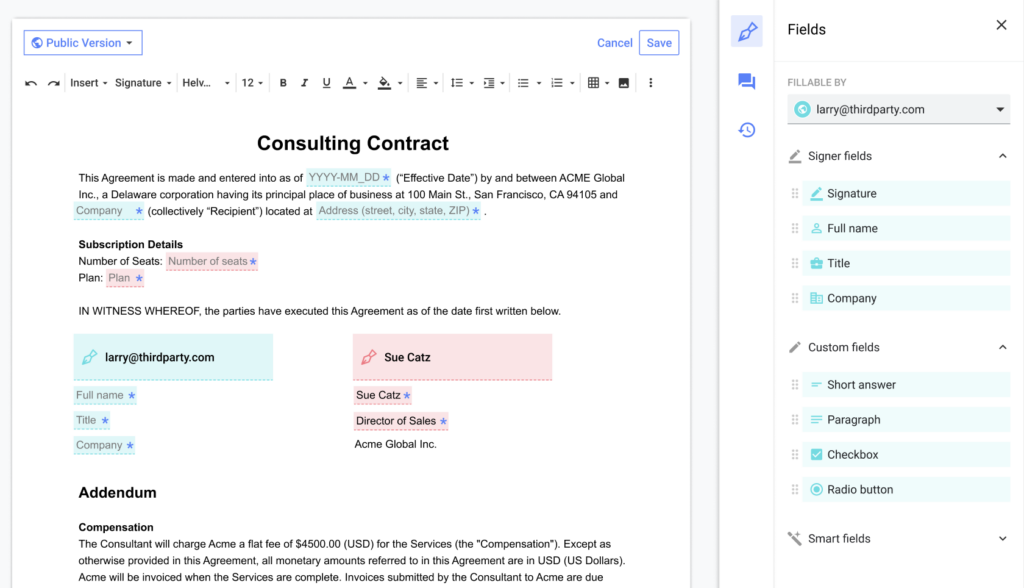 A toggle will be added to the Signers panel, allowing you to keep or remove Concord's legacy signature block. If you choose to remove Concord's legacy signature block, the signature modal will be updated to reflect the change.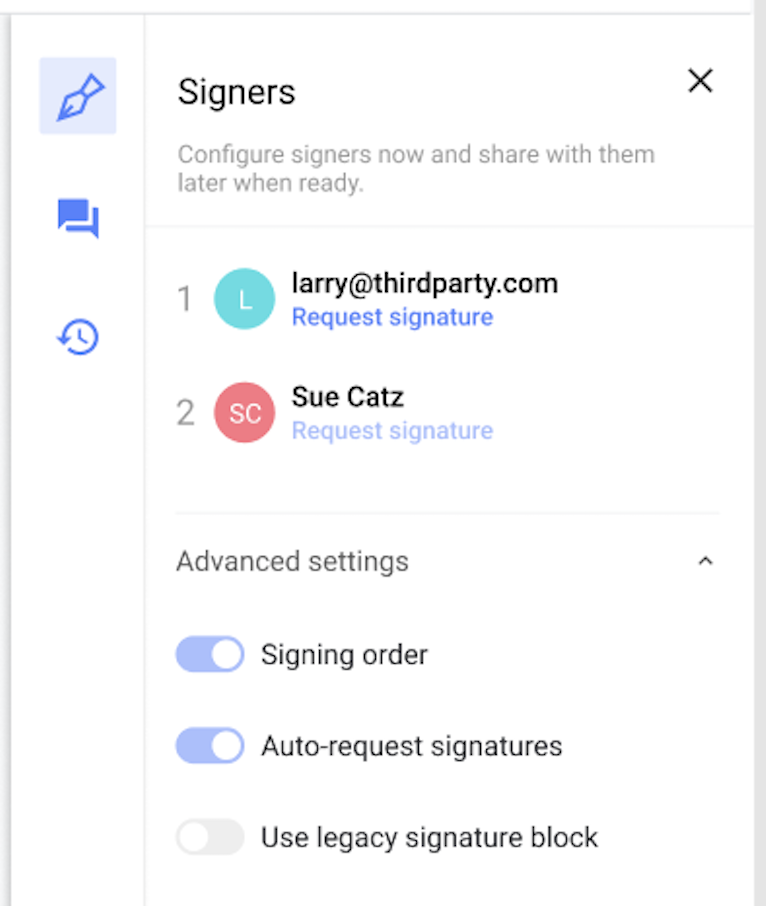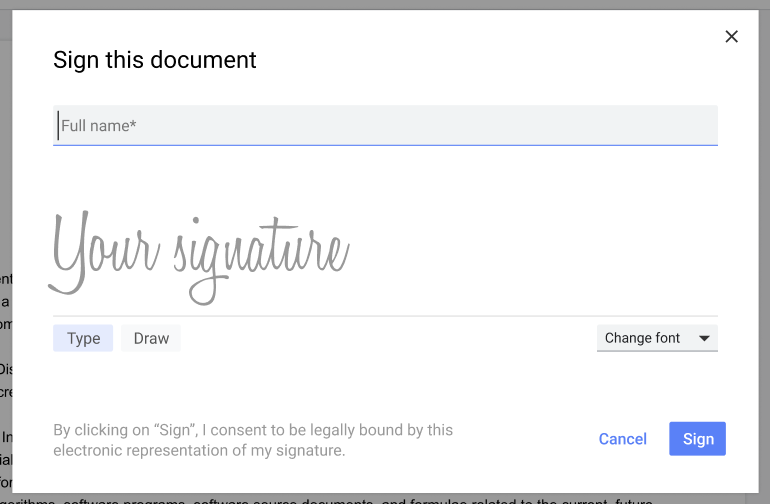 3. Pre-signing: Speed up the signing process without waiting on others
Currently, all required fields need to be filled in order for signing to begin. With this enhancement, users can sign documents whenever they are ready with some required fields still blank (e.g. counterparty's address, email, etc.). A few things to note with this enhancement:
Use fillable by dropdown to control and manage who can fill which fields
Filled fields will be locked upon e-signing. This is to prevent any unwanted changes.
A guided experience will be provided to walk users through the process of filling out fields prior to signing.

4. Zapier integration: Connect Concord to hundreds of software and services
Zapier is an integration layer that connects the tools you love with Concord. Streamline your document workflow with systems such as HubSpot, Pipedrive, QuickBooks Online, Slack, Microsoft Teams, Asana, and etc.
You can set up a Zap that says "If Concord does this, make X do that." Or, "If X does this, make Concord do that." Use this integration to automate your workflow and reduce time spent on building customized integrations.
5. New side panels: Focus on what matters
With the new side panel design, we're giving you more space to work on your document. When you need to access the Discussion panel, the new Signers panel, or any other feature that you're used to seeing on the side, just click the side panel icons for easy access.
The new side panel will give you access to all of the following features in one place:
Discussion panel
Signers panel
Summary panel
Approvals
Audit
6. Redesigned Step-by-Step Guide: Visualize what needs to happen to complete a document
Sometimes it can be difficult to know what actions you need to take on a document. An upgraded task list on the left side of the document will walk you through all of the steps that you need to complete for a contract to be finalized.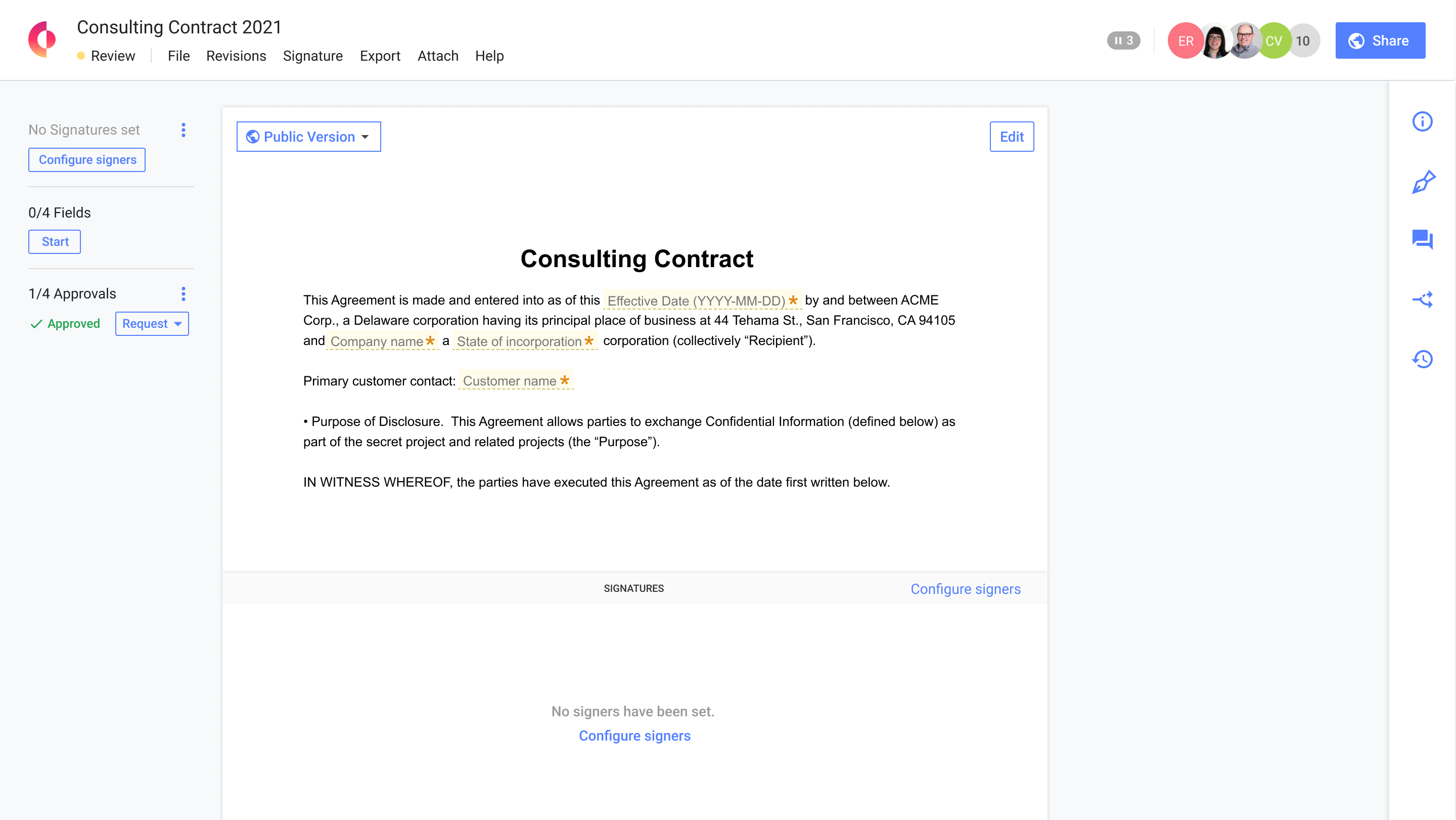 7. Improved comments & track changes: See at all times what happened on your document
Comments and tracked changes will be displayed automatically, as soon as you open a contract. We are improving the entire commenting experience so not only viewing comments will be easier—adding, replying, and resolving will be more user-friendly too.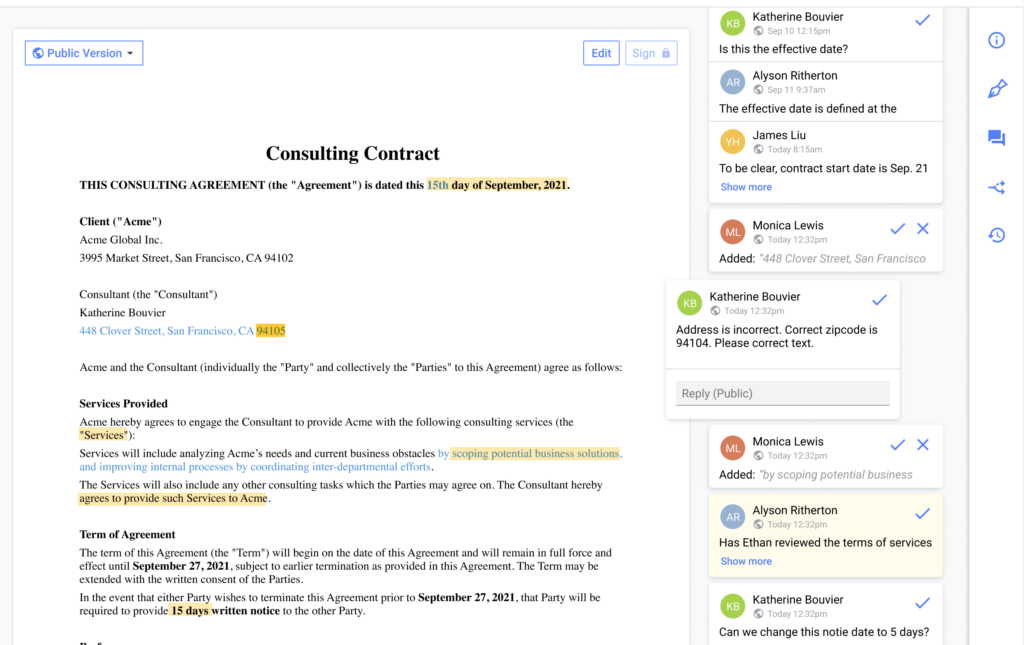 8. Improved Document Creation: Create reminders directly in the Document Builder
Earlier this year we launched the Document Builder, a new way to create documents using a simple-to-follow walkthrough. Soon you will be able to add Lifecycle Dates during the Document Builder flow. This means there's no chance you'll miss adding important information for future deadline reminders!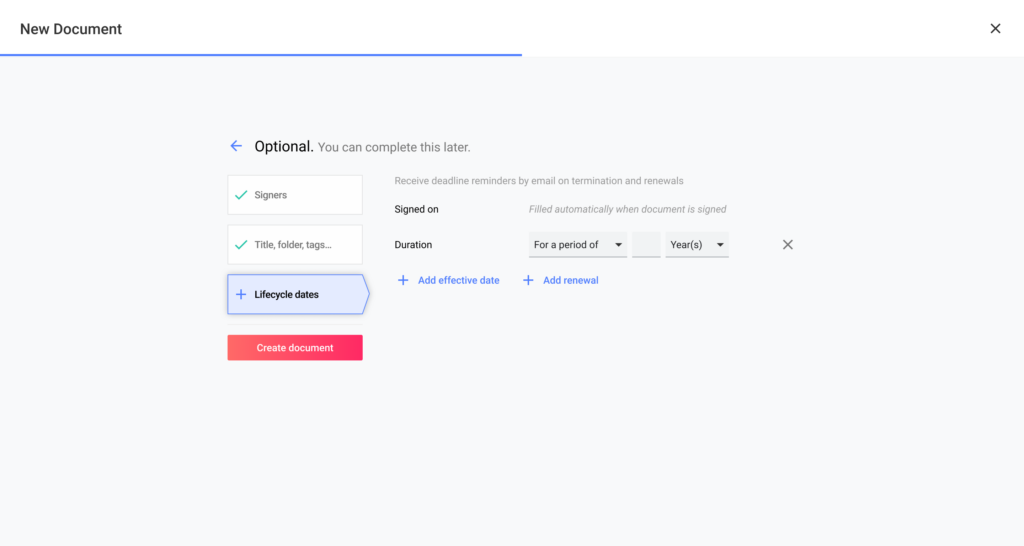 9. Improved email deliverability: New services to reduce risk of invitations to end up in spam
We are making enhancements to our email notifications, which allows us to address additional cases in which emails are going to spam instead of the inbox.
Interested in learning more about these new features?
Try it, free
Concord's mission is to help companies achieve scalability and efficiency by automating their most central process, contracts. The cloud-based solution enables over 500,000 users around the globe to create, collaborate, sign, store, and manage their agreements all in one place. Founded in 2014 and headquartered in San Francisco, Concord is built by business for business.