Hire with Greenhouse, Store & eSign Employment Documents with Concord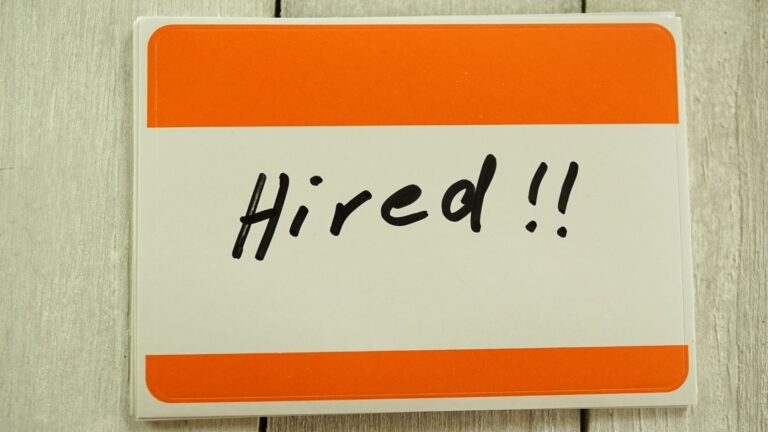 Hiring the right talent is hard. Let's make it the best experience for everyone! 
The best love affairs? They aren't dramatic (sorry Romeo and Juliet). They're a partnership. That theme extends to connecting the right duo of software for the best results in hiring, too. 
To start, in hiring the best talent, you likely seek diversity and inclusion. That's equally critical to your business and values! We know you think of it all, and want to create the most hospitable experience. Look no further. 
To that end, in the HR software space, Greenhouse is one of the best tools for organizing and creating the strongest hiring experience. However, it does not help you manage your important hiring contracts. Like an in-step, in-pace dance partner, Concord two-steps with Greenhouse by extending that great experience for hiring contracts. 
Here are the 5 steps to hiring with Greenhouse, and then managing employment documents with Concord. We'll also help you get started with Concord! 
1. First, What Makes a Great Hiring Experience?
These days, the hiring climate is competitive as work structures evolve. Candidates are seeking a consistent and clear application experience, advises Glassdoor—as well as shared values. 
A great hiring experience, and onboarding process, signals how healthy and organized your business is.
Navigating the process behind the scenes with the right tools takes some of the heavy lifting off your shoulders. It should also make your organization much more attractive to candidates. 
The stats are in: Businesses that focus on a great candidate experience up the quality of new talent hires by 70 percent, says Glassdoor. The hiring process is your new talent's first experience of how they can expect to work with you. 
However, these are some of the main reasons candidates and new hires give for a poor experience: 
Lackluster onboarding

Fuzzy or ambiguous communication about job roles and duties

Inconsistency in employee engagement and empathy
Unfortunately (edited), only 12 percent of new hires readily say that they had a good onboarding experience. 
What, in fact, makes a great hiring experience? 
It begins at the first touchpoint, where you set the stage for how competent and caring your organization is. 
So, include the following: 
Let candidates know what to expect at every stage of the process. 

Keep communication simple, and clear.

Train employees on interviewing skills. 

Send immediate feedback when sending a rejection letter.
When you manage that process well internally, it will show externally. The right tools give you an advantage over your competition. 
2. Connect Tools That are Best-in-Class for Superior Experience
To manage hiring well, begin with a strong foundation of tools that bridge hiring needs in your digital workspace. 
If you're in HR, likely you already use, or have used, Greenhouse. It's a favored tool because it supports companies in scaling teams nimbly. 
Greenhouse is a best-in-class recruiting software. It supports every stage from reviewing resumes, to tracking communication, and offers data and reporting features. It also helps keep your communication clear, as well as on-brand, in your candidate interactions. 
But when you're ready to make an offer, you don't want that superb candidate experience to suffer. Concord's contract management lifecycle platform works well alongside Greenhouse in your digital ecosystem because it's easy to use—and secure. It allows you to manage any type of hiring contract for great third-party experience. 
3. Start Hiring with Greenhouse, Finish Hiring with Concord Contract Management
With Greenhouse, you already take care of so much of your recruiting and onboarding. But with Concord, you'll be able to complete the final leg, creating and managing your hiring contracts. 
Concord's software is built to function like Gmail. Your internal team and candidates won't be intimidated to use it. It offers every feature to complete the process, such as eSignature, secure contract storage, and reporting functionality on hiring trends.
Creating a template

Collaborating and negotiating 

Signing with free electronic signature

Storing documents securely

Easy search and tracking

Data reporting
You'll be able to track hiring in Greenhouse and, refer to Concord for hiring contract steps, negotiation—and data. 
4. Use Concord to Support All Common Hiring Contracts
Likely, you use several, high volume, common types of contracts in hiring. First, Concord allows you to build a clause library. That way, you can easily craft legal hiring templates to save you time and legal costs. It also allows you to upload your existing templates, no matter the format! Finally, you can use the Contract Template Resource Center for any common type of contract. 

In Concord, create, upload, edit, and store any of the following common contracts: 
NDA (Non-Disclosure Agreement) – Draft or upload a template of any kind of NDA with Concord. Candidates can comment, negotiate, receive notifications, and sign all within the software—with one secure click. 
Benefit: The software will extend the same candidate user-experience as Greenhouse, with  straightforward, inclusive functionality. 
---
Employment Contract: An offer of employment should show the most important terms clearly. Concord allows you to format and customize your contracts, so a candidate can scan, read, and sign more easily. 
Benefit: Extending the branded experience from the first stages of hiring to your Employment Contracts experience creates consistency and builds trust. 
---
Specialized Benefits Documents: Let's be real. Your candidates love great benefits, but unpacking the details can be overwhelming!
Benefit: New hires will always feel confident that all the foundational documents related to their employment are all in one place. Not only that, they're easy to find and review with any search filter. Search with dates, data ranges, names, or information in the contract.  
5. Integrate Concord with Software You Use
Concord's API allows you to integrate it, customized to your business processes, with any software you use. It's also easy to integrate with common software, such as Google Drive, Box, or Dropbox. You can store contracts securely on the platform. Or, work in digital spaces you already know.  
Connect to Better Scaling
Starting with Greenhouse, you'll set the bar for candidate experience and onboarding. Finishing with Concord for hiring contract management, you'll maintain that quality. 
The contract management process is steadily leading businesses to the need to scale it. Contract management software helps allows you to scale your hiring contracts, and teams as a result. So if you want to learn how Concord can specifically fit with Greenhouse in your hiring process, learn how. Sign up today for a 15 minutes 1:1 Q&A with a Concord Expert.