How Automated CLM Workflows Help SMBs Fight Inflation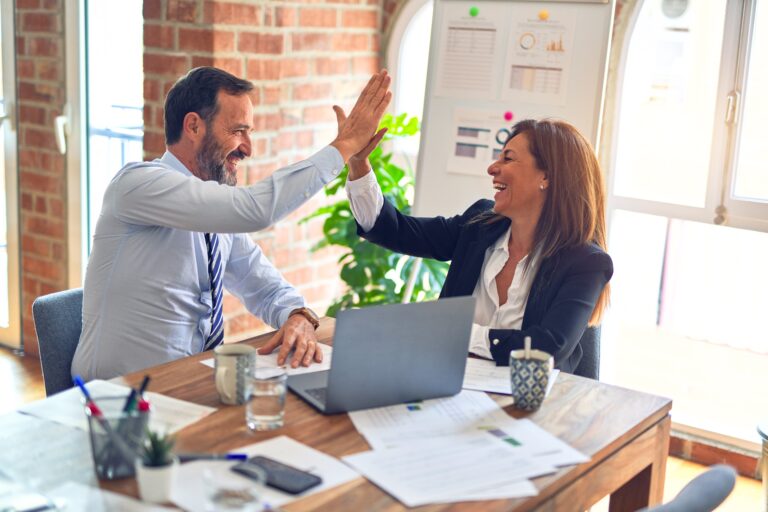 With inflation levels hovering around six percent, many small and midsize businesses (SMBs) are actively looking for innovative ways to reduce overhead. In the midst of a worldwide economic downturn, the expenses of wasted personnel time and auto-renewed billing agreements take a bigger budgetary bite than they used to — prompting business owners to adopt more cost-effective alternatives to traditional contracting workflows.
As a result, many SMBs are upgrading to automated contract lifecycle management (CLM) platforms, continuing a digital transformation that ramped up across the country during 2020's switch to remote work. Today, even as employees have returned to their offices, contract automation software continues to deliver measurable economic value for SMBs — helping them anticipate upcoming costs, and identify opportunities to renegotiate for greater value.
In fact, research by the World Commerce and Contracting Association shows that adopting automated CLM workflows can boost a business's bottom line by as much as 9 percent. So let's take a closer look at how CLM automation works, and discover how SMBs are using it to create cost-effective contracting experiences on a company-wide scale — achieving significant economic improvements along the way.
Automated contract workflows minimize redundant work and expenses.
How does your company start the process of creating a new contract? At most small and midsize businesses, the process begins by copy-pasting a template in Microsoft Word or Google Docs, filling in the details particular to this contract, then sending out the agreement for a signature via whatever e-signing platform that department prefers. Ad-hoc workflows like these tend to create redundant expenses, which inflation can turn into major pain points.
For example, manually entering data consumes a huge number of work hours, to effectively duplicate a contract that already exists somewhere else in your organization. Contract templates often cost money to download – and those charges are likely to increase during a recession. Worst of all, teams are paying for redundant subscriptions to multiple electronic signature tools, when a single organization-wide tool would be much more cost-effective.
The good news is that these are all easy expenses to cut. A CLM platform includes e-signing functionality, and also provides centralized templating and approval workflows. That means when your legal team creates a standard agreement, team members throughout your organization can access that template, modify it as needed, get approval on their changes, and collect legally binding electronic signatures on it – all in real time, in the cloud. And all for less than you're probably paying for e-signatures alone.
CLM automation helps admins anticipate and eliminate recurring charges.
A business in the startup stage only has to manage a small number of contracts — and each team member handles contract management in their own way. Some may send out contracts as email attachments, while others might use a cloud-based platform, or a free mobile app they find on Google. As a result, a growing SMB tends to end up with a wide range of disconnected, incompatible contract management practices, which create costs in surprising ways.
For example, the accounting department might organize their contracts in an Excel spreadsheet, while human resources (HR) may use a shared email archive, and the procurement team keeps their contract PDFs in a Dropbox cloud folder. Since departments and teams rarely have access to each others' ad-hoc CLM systems, legacy contracts often get misplaced or even forgotten – leading to "invisible" fees that continue to auto-renew, and that frequently increase as a result of inflation.
An automated CLM solution, by contrast, replaces siloed contract processes with a single database in which all contract info is visible to admins. That means it's easy to run a search by contract value, approver, department, or renewal date, and rapidly identify the sources of recurring and rising costs. A CLM platform can even send you automated notifications when each contract is about to renew, so you can seize the opportunity to cancel – or renegotiate for better terms.
Organization-wide CLM provides clear optics on costs, bottlenecks and opportunities.
During an economic downturn, operational data is more crucial than ever. While gut instincts and legacy processes might be sustainable in a booming market, there's simply no margin for error in a recession, when one wrong decision could spell the difference between survival and failure. The more accurate and up-to-date your contract optics are, the more effectively you'll be able to cut redundant costs, eliminate bottlenecks, and quickly take action to capture value.
For example, an automated CLM platform continually generates a real-time searchable database of all contract values, across any date range you choose. In fact, since all your company's contracts live in the same place, you can pull up-to-the-minute reports on who's been paying you less than usual – and who's about to start charging you more.
As a result, you'll be able to identify customer segments whose value has decreased since the start of the recession, and reach out to those people with inflation-adjusted terms that'll safeguard their loyalty. Or you can create a report on all soon-to-be-renewed vendor contracts that include escalation clauses, which stipulate fee increases in the event of inflation, so you can renegotiate those terms before the renewals and fees go into effect.
In all these ways, automated contract management workflow software is helping small and midsize businesses fight inflation and thrive in the current recession. In fact, SMB decision makers agree that digital contract lifecycle automation tools have helped them reduce repetitive labor, eliminate redundant charges, close more deals, and identify operational bottlenecks they'd never noticed in their legacy contracting processes.
Ready to see how Concord CLM can streamline contact automation for your organization? Click below to start your free trial!