How to Close Healthcare Contracts–Faster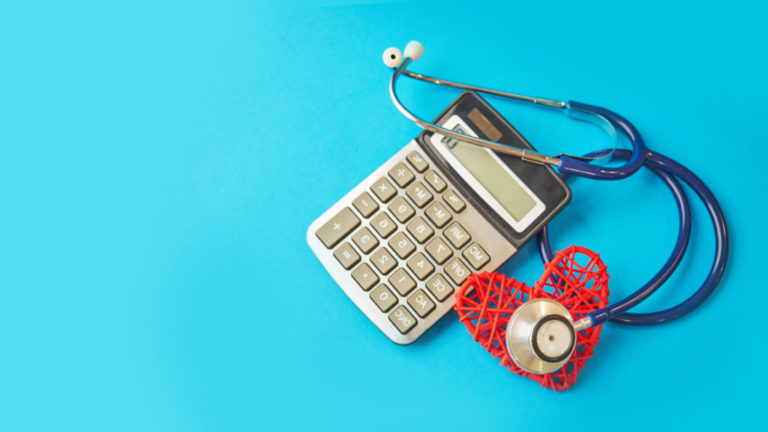 Scale the healthcare contracts process.

Optimizing the contract process should be a no-brainer. But too many companies continue to fall short in doing just that. This is the second post of three in a series on Contract Management Must-Haves for Scaling. 
What would you do to decrease your healthcare contracts cycle time from 90 days—to 8? 
How would you feel to be done with never-ending end-of-the-month contract back-log, to breeze through your monthly goal? 
Optimizing your healthcare contracts process should be a done deal these days. But too many companies continue to fall short in doing just that. The fact is, healthcare organizations, from providers to healthcare vendors, who have digitized their contract management process are reaping healthy results. 
This month, we began our short series on contract management for scaling. You can take a look at the last piece on how to use digital contract management features to help you scale, where we deconstructed how Contract Management Approval Workflows get you to a signature more efficiently. 
This week, we'll look at how digitizing the redlining process is a no-brainer feature to scaling with the contract process. 
What is the Digital Redlining Process in Contracts?
Redlining a contract is the act of editing clauses, terms, and conditions with wording and phrasing that all parties agree on. However, redlining is one of the more formidable processes in the negotiation stage of contract agreements. Digitizing the entire process offsets what can be a bumpy, and at times, flat-lining process. Pick-up your organization's pulse by digitizing every step of the contract process.  
Manual Redlining Hinders Scaling
Doing any process manually that's detailed can leave room for human error. But more importantly, these risks can include security concerns, or little-to-no version error controls. 
More than likely, if you or your team is continuing to redline contracts in Word, you already experienced these issues: 
Document protection in Word, or any document format outside of a secure system, is limited and iff-y. No one wants sensitive information sent to the wrong party, or there to be any threat to security that could harm a transaction or your business.   

Formatting problems are a headache. Word, especially, can be a problem when it comes to redlining and formatting, making the page and document appear to be out-of-format. 

Version control in the process is critical. But without a CLM, you already know the frustration of volleying versions from one system to another, or one company's method to another's. 
As a result of all these drawbacks, time-to-agreement lags, and deals falter. 
3 Steps to Close Contracts Fasters—and Scale
First, with a contract lifecycle management platform (CLM), your organization is able to side-step uncertainty in changes and agreed upon terms. You'll no longer be communicating in email threads, or tracking by time-stamped attachments. Instead, the process begins and ends within a secure, cloud-based digital system designed to mitigate manual errors at every step. 
Scaling in healthcare is a much more complex endeavor than in many other sectors. Systems within systems that have been in place for years can feel impossible to actually scale. 
In healthcare, garnering signatures on healthcare contracts is a process that can be automated and can decrease those contract cycle times substantially. For contracts such as BAAs, NDAs, SLAs or POs in healthcare, you can begin to scale by doing the following: 
1. Reduce Redundancy 
In Becker's Hospital CFO report, redundancy was highlighted as a main obstacle to healthcare scaling. Do you have subsidiaries creating their own systems, or internally, department disconnects where contract flows can be standardized? With a digital redlining feature, you can limit redundancy in version errors and approval processes with a CLM. 
2. Increase Standardization
With a CLM, you can create a standardized, branded experience for every healthcare subsidiary. Not only that, but the third-party experience then becomes a service point for gaining trust—and more business. 
3. Decrease Healthcare Contracts Legal Spend
Overall, redlining accounts for a healthy amount of an organization's legal expense. Instead, use a CLM to streamline the redlining process, so that standard contracts are "templatized" to get to those contract agreements much faster. 
Certainly, academics and experts in the space have comprehensive solutions for this long-held problem. But it does begin, nearly in every case, with streamlining. When your team can solve the problem of tracking and negotiating healthcare contracts, with a secure redlining feature, all in one secure place, you'll gain noticeable value with a lowered time-to-agreement cycle. Follow Concord on LinkedIn for the next customer success scaling story! 
Founded in 2014 and headquartered in San Francisco, Concord enables over 200,000 companies around the globe to connect all their people, processes, and contracts in one place. With intuitive features—like online negotiation and editing, deadline alerts, and approval workflows, Concord gives users everything they need for the entire contract lifecycle, making growth and compliance synonymous.
Thank you. We'll be in touch soon to schedule your demo.