How to store contracts securely and efficiently?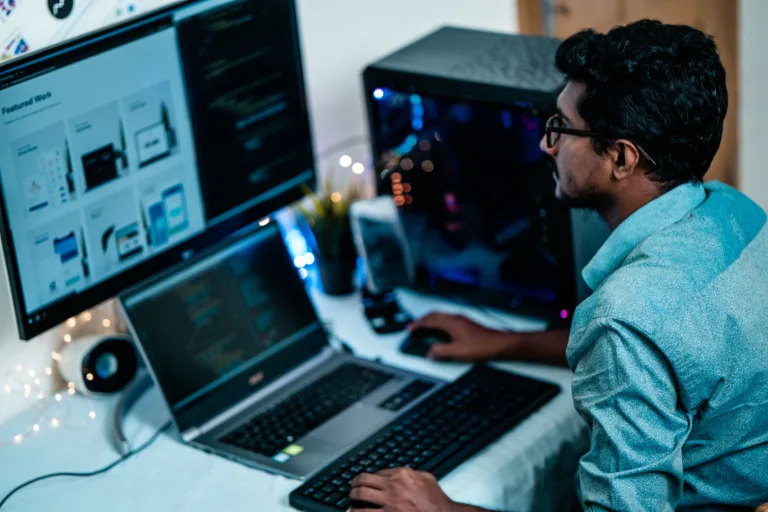 Imagine your business has recently been expanding and the number of contracts has increased dramatically. You promised your client that the latest version of the contract would be sent this afternoon. When you open the shared cloud drive for a quick search, many versions appear at the same time and it's hard to find which one is the latest because they're only slightly different. To make matters worse, the contracts are scattered in different folders and reviewing them one by one will take you a lot of time.
Contract lifecycle management(CLM) does not end with signature, effective contract storage is an important next step. Contract storage is not only about where you store it, it's also about how you store it. The way you store it involves all aspects, including contract version approval, searchability, security, collaboratability, deadline tracking, and so forth.
In this article you will learn the importance of efficient and simple contract storage and how to implement it effectively.
Why is effective contract storage important?
We often see many companies struggling to manage their contracts, but with unsatisfactory results. Are the following situations likely to be similar to the challenges you are facing:
Multiple departments:

You have many departments involved in managing contracts and cannot easily track or share contracts

Manual storage:

You rely on things like email and printed documents. Real-time visibility into the supplier or contract process is difficult for you

Missed opportunity:

You missed the deadline or renewal date of your contract, causing irreparable losses

Contract Performance Insight:

You want to statistics on contract signings in the last month but there is no way to do it
Luckily, contract lifecycle management software benefits businesses by making contract storage secure and straightforward with the ability to collaborate, share, approve, search, edit and track contracts across multiple parties. Maximize your savings, simplify contract management processes, and boost work efficiency.
Traditional contract storage methods VS CLM Software
Traditional methods
Paper Storage Contract Repository
Many businesses still use paper contracts to complete processes such as signing or storing. While it is free, it has to be pointed out that it's one of the most insecure and messy ways. You might say that you've arranged cabinets for paper contracts in order to sort them out, but in the long run it will take up a lot of office space. And, it can be difficult to find old contracts. This is no longer a mental work, but a physical work. In addition, contracts stored this way are vulnerable to damage, loss or tampering, which can be very negative to your business.
Digitally scattered storage
Scattered storage refers to the classification of contracts by department or field and storing them in separate folders. For example, HR contracts, sales contracts, and legal contracts are stored in three different folders. This approach is already an improvement with digital tools, but it will become difficult when various departments need to approve a contract together.
Store contracts in a shared cloud drive
Cloud-based contract storage is becoming the most common option for businesses today. This enables sharing, user access, search features and management from anywhere to anywhere. However, it makes it hard to remember that certain security is still a consideration. Google Drive, Dropbox and OneDrive are not designed for storing contracts. They are purpose-built for storing documents such as Word and PDF. Shared cloud drives lack many of the protections of secure storage and legal compliance needed for confidential files.
The best way to store contracts —– CLM Software
CLM software is a simple and secure way to manage contract storage. By reducing the need to email contracts and reducing the number of convoluted folders, Concord's software helps you maximize the security and efficiency of your contract storage. In particular, you will benefit from the following features:
Concord exceeds the most strict U.S., European, and global security standards and is committed to providing bank-level security for every customer by creating tamper seals, strong authentication, notifications for access oversight, and audit trails.
Concord is SOC-2 compliant, which is the highest level of security standards for cloud-services. Data is protected from outside parties, and compliance includes high standards of internal security, too. Concord assists you in auditing and tracking visitor identities in real time with strong passwords, two-step verification, login alerts and other features. Reduce risk by removing old devices and users who no longer need access.
One of the reasons businesses choose professional contract storage software is because it is difficult to search for documents. Concord's advanced search features help you sort and search for contracts in a variety of ways:
Instant results based on contract type, vendor, or any customized category

Sorted by terms or deadlines

Search by file type information (such as a PDF)

OCR or Optical Character Recognition, or "full-text scanning details"
Note that Concord can help you search even for content in images or PDF files.
Effective collaboration features
Security is one aspect, and you should store it in a way that makes it easy to share and edit contracts with employees within your company or with third parties. Concord supports you by allowing you to grant users access to documents or folders, and by creating user access groups.
Contract performance insight
This is the contract analysis and visualization tool in Concord CLM. With multi-dimensional data analysis of actual contract processes and display of data in various graphical formats, you can gain a comprehensive overview of all your contract actions and visually compare groups of data and make it easy to compare the progress and performance of multiple contracts.
Concord integration with other software
If the reason you don't want to abandon shared cloud Drive is because you are familiar with its features, Concord with Shared Cloud Drive integration helps you solve your worries perfectly. You can easily sync old documents from the shared cloud drive to Concord's system, while new documents can be pushed to the shared cloud drive for additional visibility.
Customer feedback for Concord 
"We have a lot of contracts, and it was particularly difficult to find them every time. But since using Concord's software, we can customize the way we search and sort our contracts, which has greatly improved our work efficiency. I really like their visitor authentication, email alerts and audit trail features, which provide security for contract storage."
Senior Salesforce Consultant
"I work on or sign many contracts every day, and I most value the collaboration and performance insight features of the contract storage. Sharing contracts with internal or external members and having the software automatically track updates simplifies my workflow."
Talent Acquisition Lead
"We have been using shared cloud storage contracts for many years and although we doubt its security, we can't abandon its functionality. However, Concord solves this perfectly, helping us to interoperate with the shared cloud."
Director of Marketing
How to optimize the storage of your contracts?
The best solution is to choose professional contract management software, Concord offers intelligent contract storage and the functionality needed to manage contracts throughout the contract lifecycle. We always help businesses of any size and offer free trials where you can try all the features that you are curious about.
Looking for more information? Contact us today!

Try for free