How to Work More Efficiently with Subcontractors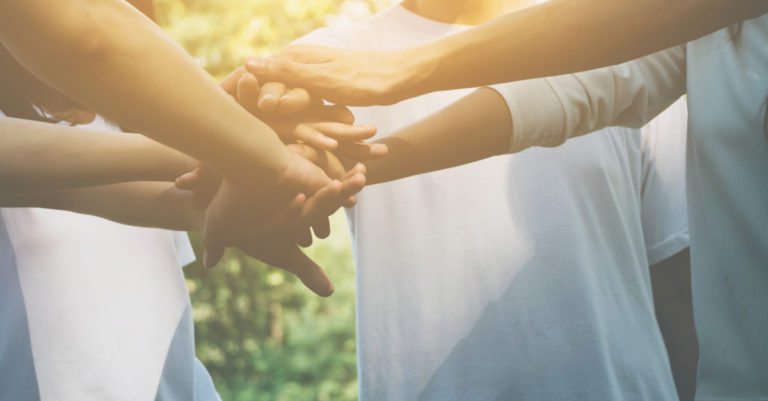 Whether you run a large corporation or work as a freelance professional, there will be instances when you just can't provide everything your client requires. For example, if you own a home remodeling company and your client wants a swimming pool installed next to the new mother-in-law house you're building in the backyard, you will likely need to subcontract out the job to a pool professional. And the concept extends to all types of businesses. Accountants may need to hire subcontractors who have expertise in certain tax issues for complex accounts, PR firms can hire subcontractors who specialize in particular industries, and some writers hire subcontractors to do the graphic design work when their client wants a complete package.
The Benefits of Hiring Subcontractors
The benefits of hiring subcontractors goes beyond giving customers what they want. Here are some other reasons why this type of work arrangement may be best for your business.
Cost Savings
According to the Small Business Association, it typically costs employers 25% more to hire an employee to do the same work a subcontractor can do. That, along with the ability to concentrate on larger projects while billing out more hours, is a strong incentive to look outside yourself and your staff on certain projects.
Expansion without Overhead
Some business owners want to expand into compatible industries without the output of additional overhead. For example, imagine an interior designer who gets a request to upgrade kitchen cabinets in the home of a client. If she doesn't have the staff or skills to do the project herself, she can either turn down the job and lose the profit, or she can hire a subcontractor with the skill set to do the job right.
Help with Seasonal Demand or Large Projects
When the holiday rush maxes out your staff's ability to keep up, subcontractors are a great way to service the extra demand without having to hire new employees. For instance, photographers are busy during the holidays, and many have to turn away business because they can't possibly accommodate everyone who wants to have a portrait done. Hiring a subcontractor to help coordinate shoots would allow a photographer to spend more time shooting photos instead of planning, and he wouldn't have to turn away valuable business.
The same holds true for large projects. For example, if the photographer was hired to shoot a big holiday party, he may consider hiring a subcontractor to help shoot the event.
Working Efficiently with Subcontractors is Key
If you're going to work with subcontractors, you'll need to do all you can to get the most from the experience. In order to do that, you'll need to create and structure a plan to ensure the process is efficient and cost effective for your business. Let's use the example of the home remodeler from above and go through the process.
Step One: Meet With the Client and Determine Their Needs
The need for a subcontractor typically arises when you meet with a client for the first time. In our example, the home remodeler meets with a client who wants a small structure built behind her house, and during the meeting, she mentions that she also wants to build a swimming pool in the yard. Our remodeler does not build pools, but knows he can subcontract out the job and retain some of the profits for himself, so he tells the customer he is willing to hire subcontractors for the pool project and oversee them. He promises to get back to her with a quote for that portion of the job.
Step Two: Hire the Right Subcontractors
It can be tempting to hire the first available subcontractor, but it's important to remember your company's reputation is on the line. Our remodeler will have to look for an experienced pool builder who can complete the work within the required timeframe. He should begin asking for referrals from others in the trade, friends, and employees. If he doesn't receive any good referrals, there are other reputable places to look for subcontractors. For instance, LinkedIn, Indeed, and Craigslist are three sites that help connect employers and job seekers. In addition, our remodeler could check with HomeAdvisor or The Blue Book Network to find local and available pool builders. If you're in need of a subcontractor, search for and explore sites that cater to your industry.
It's important to remember that just because someone claims to be an expert, it's not necessarily true. Because the subcontractor you hire will be representing your company, you should do due diligence before asking them to bid on the job. Check their references and ask plenty of questions about past projects. It's also important to get a good idea of their work ethic and make sure your subcontractor's plans for the job match your expectations.
Step Three: Create a Contract to Nail Down the Specifics
Now that you've found the right contractor for the job, it's time to outline the specifics of the project on paper to ensure the process goes smoothly and efficiently. For instance, our remodeler would need to pinpoint timelines, the rate of pay or draws, deadlines, outline who is responsible for liability insurance, and the fact that the contractor is not an employee and will be responsible for his own taxes.
Don't be tempted to make these arrangements with a simple handshake or phone conversation. And it would be a mistake to leave the details up to the subcontractor because you consider him the expert. Instead, you should create a legally binding contract that clearly outlines the subcontractor's obligations. It's a good idea to consult with an attorney to draw up the contract and create a subcontractor agreement template for your business.
Signing online will save you time. Be sure to pick an e-signature provider that offers collaboration and contract management capabilities. If the specs of the job change in the middle of the project, you'll be able to quickly make changes within the contract platform.
Step Four: Manage the Subcontractor
Remember to stay involved with the project to ensure it's completed on time and with excellent workmanship. Keep the lines of communication open with the subcontractor and ask for progress reports as all the major milestones are met. This will not only prevent any unwelcomed surprises as the job progresses, but it will also allow you to speak intelligently to the client about the progress. For instance, by staying on top of the job, our remodeler would be able to notify the customer when the swimming pool hole would be dug so she could plan for it.
Step Five: Maintain Relationships with the Best Subcontractors
Good subcontractors are hard to find. Once you have a team of them you trust, you should do everything in your power to keep them happy. It takes the guesswork out of the process, and you'll feel confident bidding out a subcontracted project next time it comes up. For example, once our remodeler's pool project is successfully completed, he may feel confident enough in the subcontractor to offer pool building services to more of his clients. This great working relationship with the pool professional will allow him to scale up his business without any additional cash outlay.
As business owners seek new and innovative ways to grow and increase their market share, many of them are realizing the role of subcontractors in that equation. When done right, working with a subcontractor can expand your business with little to no additional capital. And that's a win for everyone involved.