Concord's head of Legal shares tips on how to build an effective legal department in a growing business
Legal can often seem like the referee facing resistance within a business—because no player likes to feel stymied by the rules. Even though you're laying down the law, you want to be seen as a benefit, not a blocker. So how do you serve as a regulator while still feeling welcomed by the rest of the team?
Clearly, building a legal department is no small thing. It's a highly serious matter that can feel high-stress: You've been brought in as a new general counsel, associate general counsel, or head of Legal, and you're facing more than a few challenges when getting started.
Unlike Lady Justice, you want to go in with the blindfold off.
It never hurts to pick the brain of someone who has not only been there and done that—but someone who has done it well. So when Concord hosted a webinar with our head of Legal, Andra Robinson, giving firsthand insights into the matter, viewer response confirmed there's a hunger for guidance. 
Gaining visibility into mounting contracts, understanding legacy processes and bottlenecks, building credibility—and just figuring out how to make immediate impactful change—are only a few of the hefty items to check off the to-do list when launching a company's legal arm.
In our on-demand webinar, Robinson reveals her observations, challenges, and strategies for successfully setting up an empowered legal department in a rapidly growing company. Watch the recording, or keep reading for the Q&A excerpt in which Andra reveals common concerns that face legal teams—and offers up her solutions to help.
Watch webinar with Concord's head of Legal.
_____________________________________________________________________________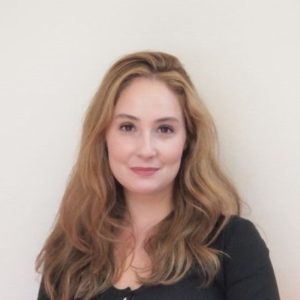 Andra comes from a unique position. 
She has worked with Concord twice, originally as the director of operations developing all of the company's template agreements, creating policies, and serving as key legal advisor on all business transactions and legal matters regarding both United States and French operations. 
Fast-forward 2 years later, and she returned to us as the head of Legal, leaving behind the bulk of company operation to focus primarily on Legal. 
This means Andra is well-versed in working in both a small company—where policies and procedures were established in a more ad hoc fashion—and in an established but ever-changing larger company in which every policy decision and process change has to be built to scale across departments. 
Here are some of her key insights for building an effective legal department.
When you returned to build Concord's legal department, how did you first get a clear picture of what you were working with?
ANDRA ROBINSON: It was no small task…I think really understanding the business, the business model, the company objectives—those are the key criteria. From there, having one-on-one meetings with key departments, with every team, and understanding how they work, what their challenges are, what they needed from Legal, and creating a roadmap from there…how we look at our company corporate structure and then creating a list of what the key priorities are for the company as a whole and vetting that with the executive team to see exactly what are the number one items we would tackle—to project and promote the company-wide objectives, which ultimately is making our customers happy.
What are common issues legal teams face?
Legal [being seen as] a blocker. That is always an underlying theme that everyone [in Legal] contends with. I definitely think that is a problem that every kind of company sees in one way or another. The other is, if Legal is the one driving a process change or adoption of a new tool, that is always greeted a little bit with, "Ugh, why do we have to do this change?" How do you successfully work company-wide to implement that change and make sure that people actually own it and it becomes a habit?…Making process change something that's palatable but also easily understood by colleagues and other teams. Finally, the budget conversation is one that every team has, but particularly is an issue that legal teams encounter because the work we do is sometimes not readily seen on a day-to-day basis unless you have a really big problem. Being able to measure and break down very substantial contributions in data-driven metrics that business teams can really understand and get behind and say, "Ok, there's a real value for giving Legal x, y, z budgeting to be able to put in place a matter management solution or contract management solution." 
How do you get employee buy-in when it comes to new processes?
I think as long as you work with each team in a way that is empathetic and understand the pressures they have as far as performance and delivery, and coming up with a compromise in the way that you put processes and policies in place, then people will buy-in a lot faster into how to work with Legal. That's always been a challenge for legal teams in general, getting that buy-in from the other counterparts.
How do you balance your goals for Legal with those of other departments?
It's a balance-striking exercise every day. In the beginning it was, again, going back to that initial assessment that we did and having very close conversations with the executive team in terms of the immediate goals. And giving my advice in terms of where I see the gaps that we needed to fill immediately, and really advocating for certain gap-filling measures that I find important that they might not assess as important. So it's always a bit of a negotiation, and I think ultimately if the conversation focuses on what the bottom line for the company is and the potential for an issue that could impact how well we perform in the market, then obviously everyone will be a lot more willing to come on board with the decision…close the gaps and assess for risks in a way that is realistic and manageable for all the teams working with you. 
Tips for setting up legal technology in a company?
The number one thing that gets lost in the evaluation process is that you're working toward finding a right partner for you. That idea of approaching it as a partnership doesn't often come through when it comes to buying software, and should be a number one focus. How does the vendor work with you? Are they going to be able to address your concerns in terms of security? Doing a very deep security evaluation on a software, particularly if it's a cloud-based software, is the number one asset that I would always look at. Also, how does this particular tool grow with you?…If you have rapid growth in your company and you need everyone in the system…do you need a very heavy maintenance process or is it fairly seamless? If you have that assurance, then you can be sure that you have that partnership type of relationship. But it really does take a lot of vetting and pre-purchase project definition internally to really understand what your needs are, who will be using the system, and what is the growth potential in the system in the future. 
How did you measure success after launching a Legal department?
Going back to my number one priority of customer happiness is really building out a process for the sales team and for our customer success team that ultimately is customer-focused; having a very quick deal cycle where legal issues are not going to be the overwhelming factor in a decision-making process for a customer to work with us. I'm really heartened that in some of the relationships we've had with some of our customers, we've gotten feedback that it was a pleasure to work with our legal team, so that was a validation. So my number one success metric was: How fast can we close deals and how do customers feel at the end of that process with us? The second one is: Awareness company-wide as to what I'm here for—what's my role, and the idea that I can provide input on a variety of issues that don't always necessarily have to wear that Legal label and being able to be a sounding board. And having a comfort level for my colleagues to come to me and bring issues to me early on as opposed to letting them sort of become bigger problems that then eventually always end up with the legal team. So those are my two key markers for success.
Want to learn more? Watch the full

webinar

.
Founded in 2014 and headquartered in San Francisco, Concord enables over 200,000 companies around the globe to connect all their people, processes, and contracts in one place. Built with intuitive features—like online negotiation and editing, deadline alerts, and approval workflows, Concord gives users everything they need for the entire contract lifecycle, making growth and compliance synonymous.
Thank you. We'll be in touch soon to schedule your demo.