Making Procurement the Engine of Innovation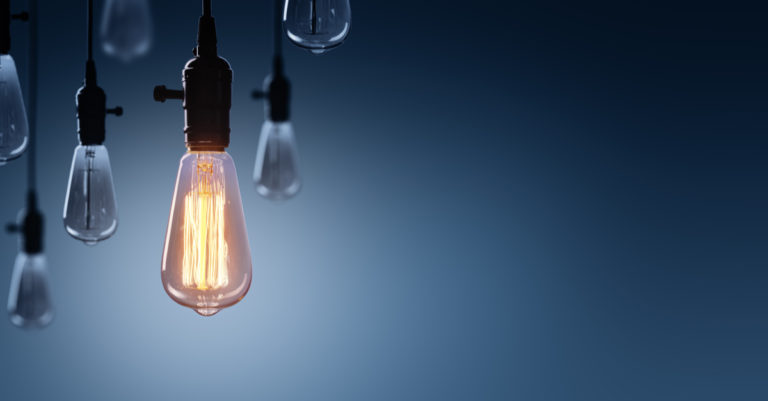 The adaptability of our organizations depends on our ability to make decisions and implement them quickly.
Today's universities & colleges are facing mounting public and political pressure to change. They are being challenged by governors, boards, parents, students, and donors to update their processes, procedures, even their ideas about who they are and what they do.
There's no silver bullet to the challenges our institutions face. Instead, many are seeking to increase the number of ideas that they can test – both inside and outside of the classroom.
Consider ASU, ranked the #1 Most Innovative University in the country by US News & World Report (above MIT, Stanford, and the Ivys). As an institution, ASU has experimented and adapted its organization faster than any other. Their hard charging president, Michael Crow, requires anyone on his leadership team to deliver proof that their ideas can work in six months or less.
That often means bringing in companies with new technology and new approaches. Yet when it comes time to collaborate with these organizations, the procurement office is rarely a partner at the table, despite sometimes being a significant factor.
In 2011 I founded USEED. USEED works to solve funding challenges created from a lack of alumni giving from younger generations through a Millennial-friendly crowdfunding platform that also empowers students at universities & colleges to do amazing projects like launch satellites, build water infrastructure, and promote social justice.
We partnered with over 40 institutions in three countries. We found that even though the VP of Advancement would step in to get the program up-and-running as quickly as possible, we'd still spend about six to ten weeks "in procurement." As a startup, this was a monumental cost for us to bear. It also meant our partners often missed critical opportunities to meet yearly fundraising goals.
When it comes to innovation, speed-to-implementation is the measurement that matters.
If we are going to try new things as an organization, we need to see the results as fast as possible. They might fail—meaning we need to quickly re-assess and change direction. They might work—in which case we want to roll out that innovation quickly to the rest of our organization so they can have a more significant impact.
Here's a thought experiment you can try to see how important this metric is:
For your last three major initiatives, how much time was spent in a procurement process? Jot out the time you spent in contract negotiation, governance audits, budget allocation, and sign off. Put down the approximate start date and end date.
Now imagine if you had all that time back. Were there other initiatives you might have been able to get done?
Procurement is the one area of the institution that can speed up, or slow down, nearly every experiment an institution will try.
If procurement is 10% faster, your institution can innovative 10x more. That makes procurement an engine of organizational innovation.
Any CFO or CIO might reasonably question whether the plight of external partners is really their concern. Procurement plays the role of "gatekeeper" for our institutions, the last line of defense on making sure everyone stays out of jail. Rarely does an administrative or college unit understand the entire scope of compliance, security, privacy, and legal issues that must be taken into account before a new vendor is given the official stamp of approval.
For many organizations the difficulty of getting through procurement is seen as a part of the "stress test" on whether or not a vendor is a reputable and trustworthy organization. Yet there is a cost to this approach. It creates a chilling effect on the whole organization. People assume it will be difficult, uncomfortable, even scary to float a new idea that might require a purchase.
The real cost of that chilling effect is the enormous amount of "grayware" operating on campus—technology that hasn't been vetted but is being actively used by students, faculty, and staff. If an edtech company is to be successful they have to be very good at delivering value to people who desperately need it. That means that your stakeholders on campus and their prospective vendors have a shared interest in getting to an agreement and implementing their pilots as fast as possible.
The key is to preserve the goal of protecting the organization while transforming our approach—from gatekeeper to facilitator.
Facilitators have more power and influence, not less.
Leveraging technology can make procurement both friendly and effective, for example by creating:
1. A fully-automated, online approach to contract management.
2. User-friendly documentation that helps people feel the process is doable and non-threatening (hint: partner with your marketing team).
3. Host Office hours – make your team available to collaborate when exceptions might be needed to move something forward.
A facilitator empowers the rest of the organization to think optimistically about trying things – they can be done quickly, they can be changed quickly.
Don't take my word for it. Start measuring the time it takes for new initiatives to complete the procurement process. Test ways you can improve the speed without sacrificing the quality of your process. Lead your institution in bringing innovation into the organization.
Your impact will make a difference for every leader at your institution.
Thank you. We'll be in touch soon to schedule your demo.