New to Concord: Updated Salesforce Integration Now Supports Opportunity Product Data
Automating, creating, and sending contracts can be a crucial part to helping your Sales team focus their time on closing business.
Concord's updated and improved Salesforce integration makes it easier for your teams to generate quotes, create order forms, and create invoices with multiple products.
Here's how it works
Let's say your Sales team is sending an order form to a customer for 10 different products, each with a different price and quantity.
With Concord's updated Salesforce integration, you can now automatically pull all of that product data from Salesforce. Sales teams no longer have to manually enter data when multiple products, prices, quantities, etc. are included. This saves your Sales teams time and ensures accuracy in the order form as there is no room for human error.
Using automated templates
Set up an automated template that includes all of the variables you need to pull over from Salesforce. Here is what an automated template for an order form looks like, with placeholders for all the Product data.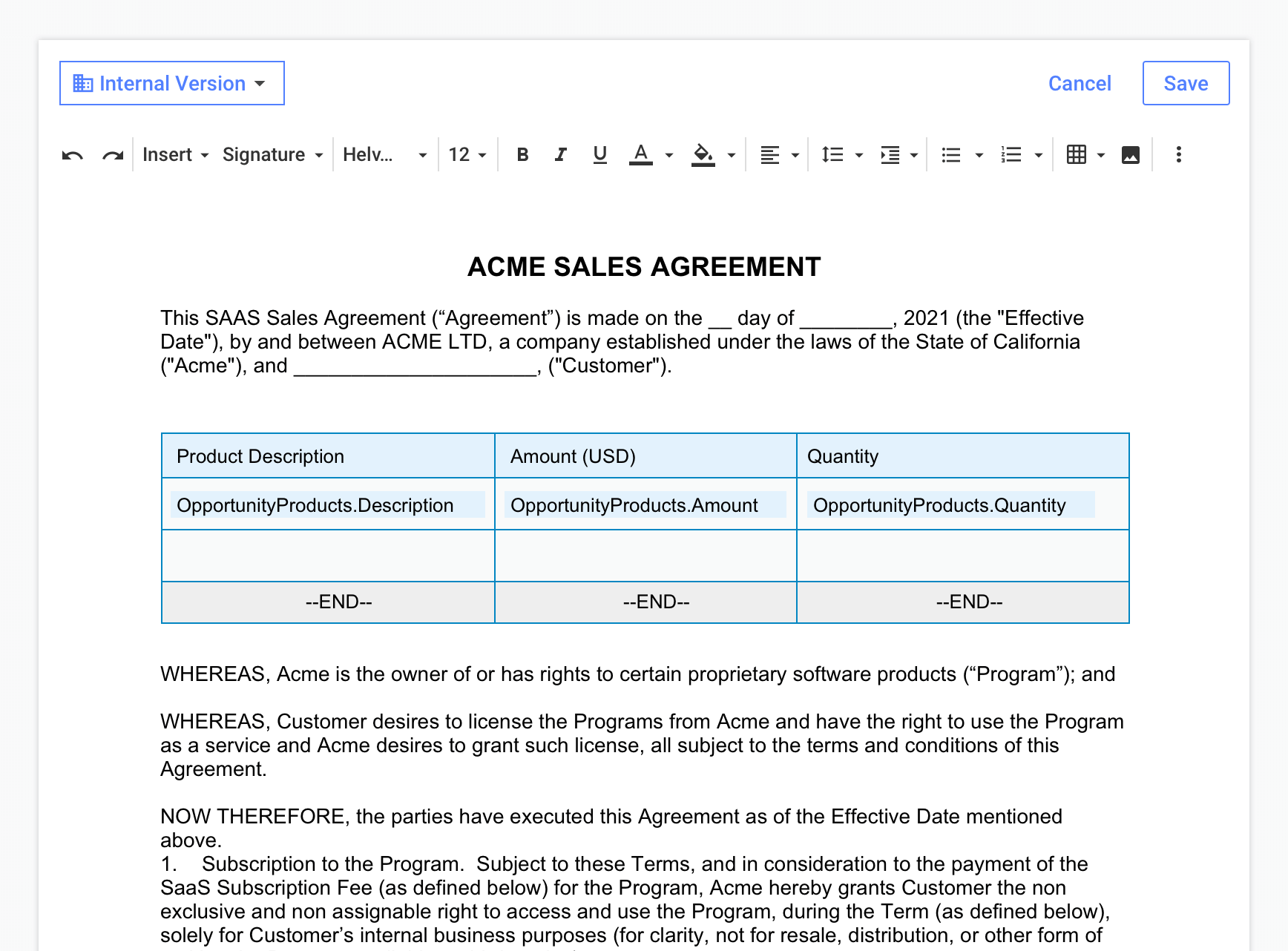 Here is what the order form looks like after that data is pulled from Salesforce. The table is filled in with the product description, amount, and quantities for each product, without any manual input from Sales.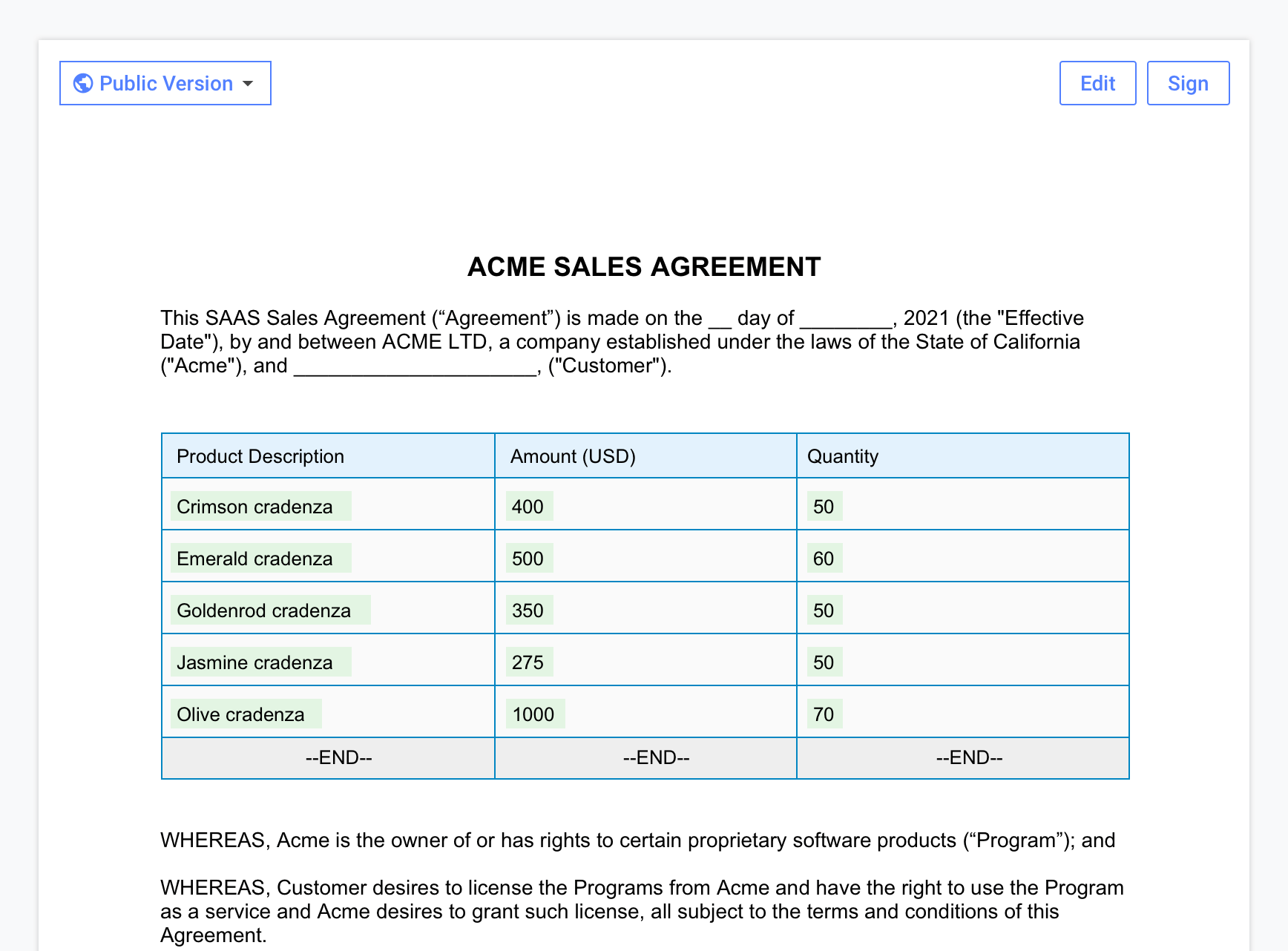 About using Concord with Salesforce
The best thing about Concord's Salesforce integration is all of this automation happens right from within Salesforce. With one click, Sales teams can automatically create and send this order form with every Product line item included — no manual entry, no worrying about formatting tables, etc. It's all automated.
For more information on how to use Concord's Opportunity Products with Salesforce, please watch the video below.
Interested in using Concord's Salesforce integration?
Get a personalized demo
Concord's mission is to help companies achieve scalability and efficiency by automating their most central process, contracts. The cloud-based solution enables over 500,000 users around the globe to create, collaborate, sign, store, and manage their agreements all in one place. Founded in 2014 and headquartered in San Francisco, Concord is built by business for business.