Obtain action inspiration from contract data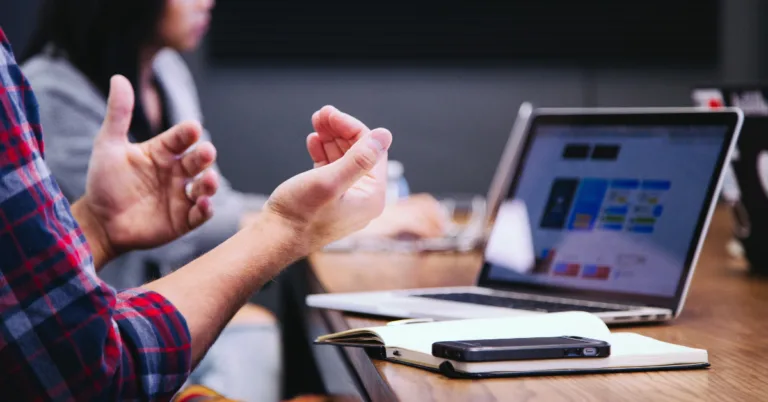 Concord's data dashboard is a visualization tool for contract metrics and data analysis insights in Concord CLM. With multi-dimensional data analysis of actual contract processes and the display of data in various graphical formats, you can gain a comprehensive overview of all your contract actions and visually compare groups of data. For example, check contract status, business performance or contract bottlenecks, etc. to accelerate your strategy development.
With the data dashboard, you can:
Visualize your contract process and data in real-time with various charts and graphs

Customize the contract data you need to compare or filter

In-depth monitoring of work progress and performance

Easily export charts and data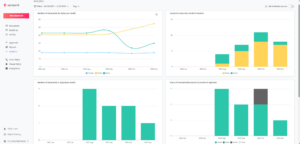 Concord's analysis and insight tools help you distill the important information from your contract data and easily compare the progress and performance of thousands of contracts while saving you time and increasing your work efficiency. While the data templates are fully customizable, the initial version provides you with 6 visual charts for answering key business questions:
Number of Documents by Status Per Month
Use the line chart to display the total number of documents by stage to which you have access, either because you are the document originator or because you have been given access to it.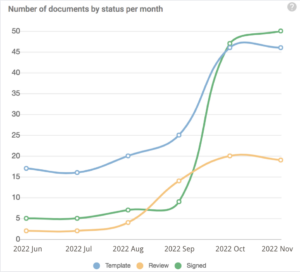 Document Status by Month of Creation
The stacked bar chart shows the current stage of documents, grouped by the month they were created on the platform. You can determine your company's performance depending on the contract negotiation evolution and your usual cycle length.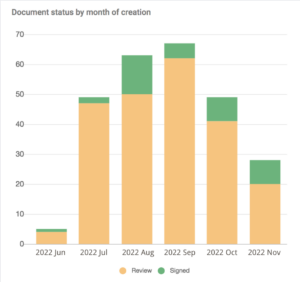 Documents E-signed on Concord Per Month
Check out this bar chart to figure out the number of documents that were e-signed through Concord.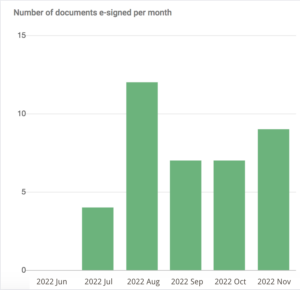 Status of Executed Documents by Month of Signature
Find out the current status of the signed documents you can access with this stacked bar chart.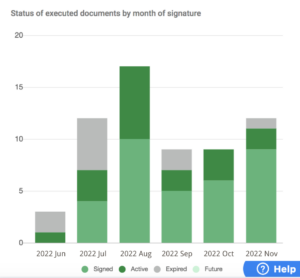 Number of Documents Ending or Renewing Per Month
This bar chart helps you gain insight into the number of documents with upcoming terminations and renewals per month. Hovering your cursor over each bar will show the number of documents with upcoming terminations and renewals in the coming months.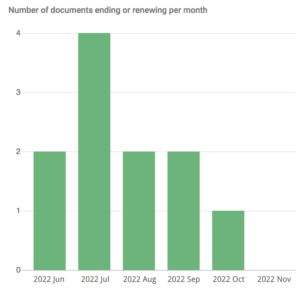 Number of Documents with Lifecycle Deadlines Per Month
This bar chart displays upcoming dates for termination, renewals, and the configured advanced notice of impending termination set in the lifecycle section of the summary sheet. For signed documents with a Termination notice value entered, this chart offers an at-a-glance view of the coming "actionable" deadlines, allowing you to forecast your future workload correctly.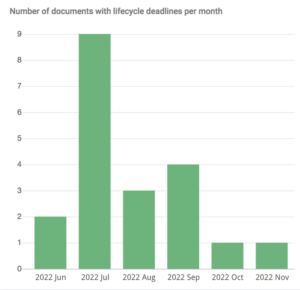 Customer Feedback for Concord
"I had a pretty good experience using Concord.Data analysis features help me keep track of the progress of my contracts, giving me detailed insight into the status of my contracts and I can make decisions quickly"
Contracts Administration Manager
"Our favorite and most used feature is the data analysis and insight features, allowing us to save hours a month in paperwork for all of our independent contractors. Concord is very easy to use and the customizable dashboard is clear and simple to understand. "
Customer Support Professional
"The ease of use and deployment across our team was great as it is very user friendly. Being able to analyze contract progress and status of signings has been a great tool that we have enjoyed and it has allowed us to manage our contracts more efficiently. "
Sales Engineer
Systematic insight into contract developments?
Choosing a professional contract lifecycle management tool will solve your contract data insight problems, ensure that every decision is tracked and help you make decisions easily.
Get in touch with our contract expert today to find out how it works!

Try for free