6 Common Online Contracts Made Easy With CLM Software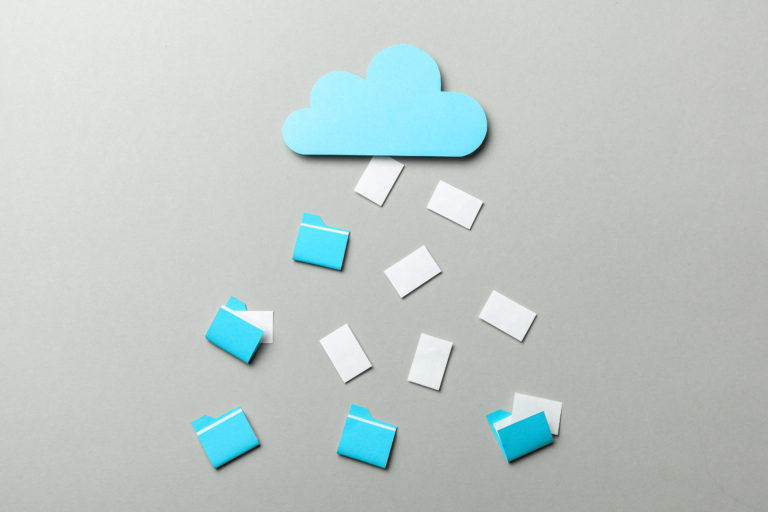 Learn how these everyday contracts are best handled in The Cloud.
With more and more paperwork completed in the cloud, it's crucial to have the kind of online contract management software that can properly seal the online contract deal. But first, you've got to know what kind of data you'll be juggling.
Gartner reports that contract lifecycle management (CLM) is "evolving from an operational record-keeping system…to an enterprise-level core system addressing business risk, costs, and the pursuit of revenue maximization." All kinds of organizations are relying on CLM software to efficiently create, store, and manage all kinds of essential partnerships and purchases. 
The following 6 common types of agreements can be efficiently and securely managed as online contracts with an all-in-one contract management software.
Employment Contract
We all know this one. Employee contracts are foundational to any business. Properly onboarding new employees seamlessly can start off the job experience and employer-employee relationship on the best foot. 
An online contract management platform equals transparency and speed during the contract negotiation process: audit trails track changes in real-time, email notifications alert all parties to questions and edits, and shared access via the internet leads to instant responses. 
A potential employee's salary, benefits, and responsibilities related to any new job are top life concerns. Make sure the contracts your business offers are created, managed, and e-signed within a user-friendly and all-in-one digital contract system. 
Non-Disclosure Agreement
The non-disclosure agreement (NDA)  is used to confidentially exchange information with an agreement that neither party will divulge anything that is shared through the agreement. Thi sis typically a mutual agreement, though it can be one-sided, depending on your business model.
Managing trade secrets through a third-party cloud-based system may seem slightly counterintuitive. Why would you put your secrets up on the web, out of your offices and personal network? The Cloud actually promotes confidentiality and security. 
Online contract management software companies have airtight network security. Your secrets are just as safe (and probably safer) online, encrypted and stored away in secure locations, as they would be in your office. Additionally though, keeping NDAs in The Cloud helps make them easier to find, organize, and maintain. The secure single repository allows for all parties to view an online contract easily and simultaneously.—no more hauling your contracts around with you, emailing back and forth attachments, or traveling to view and sign an agreement.   
Licensing Agreement
For technology companies and innovators, a licensing agreement is an important contract to know. Through a licensing agreement, another company/individuals can use whatever product you have patented. It may be accompanied by a fee on the part of the company or individual wishing to use your product. Most software companies use this type of agreement to allow you to download and use their product, but only after you have paid.
Bill of Sale
A bill of sale proves the purchase or sale of a commodity. It's easiest to manage these contracts online because iit can be accessed anytime, anywhere. It can also be shared between you and the vendor/purchaser of the product. Both parties can view the document simultaneously without ever meeting in person. It saves a lot of time to be able to edit, view, and sign an online contract at your leisure.
Promissory Note
A promissory note is used primarily for businesses that deal with loans. It is, in essence, a loan agreement. All of the stipulations of the loan are enumerated in this document—the interest rate, payment due dates, method of payment, collateral (if applicable), and any other important information.
Aside from the ease of access for both parties, managing your promissory note as an online contract offers another incentive: deadline reminders. All parties of the online contract will receive automated deadline alerts via email; no missed payments or forgotten deadlines.
Residential Leases
If you're renting out a house or set of apartments, then you know that these documents need to be updated frequently. People move in and out, and you need to have a stack of lease agreements ready to go.
When you manage this everyday essential as an online contract, you can save these lease agreements as templates for easy regeneration. You can also review the cost of rent, deposits, damages, and other policies with potential renters before they sign. And with an in-platform e-signature tool, potential renters can sign a residential lease anywhere and at any time once the terms are agreed upon.
Concord's mission is to help companies achieve scalability and efficiency by automating their most central process, contracts. The award-winning cloud-based solution designed for easy adoption enables over 300,000 users around the globe to create, collaborate, sign, store, and manage their agreements all in one place. Founded in 2014 and headquartered in San Francisco, Concord is built by business, for business.