Psst—Your Contract Process is Leaking Revenue. Here's How to Fix It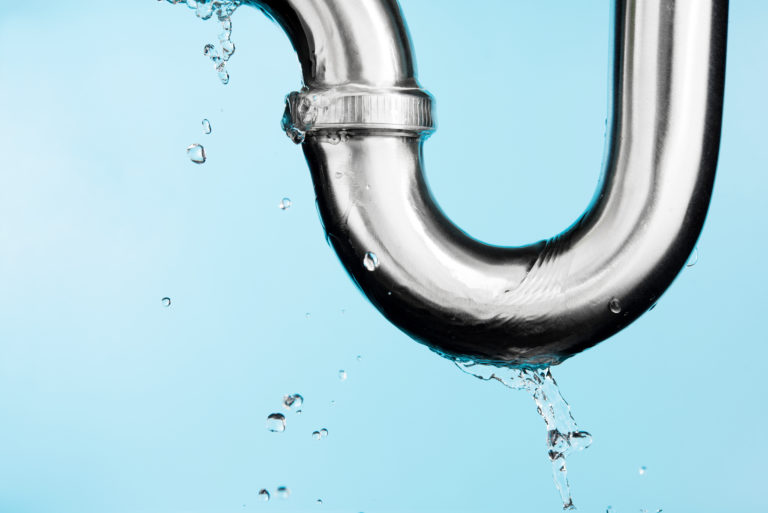 How a simple human error set-off a series of unforeseen business losses, but committing to this one component will ensure your business wins at contract management. 
It was 1999, and a well-regarded aerospace firm had reached an agreement for purchase and delivery of a giant transport aircraft. The corporation moved to the next stage of creating the contract. Only after all parties had signed the contract, they found one seemingly small oversight: a misplaced comma. 
A simple, human error set off a series of unforeseen results. The misplaced punctuation mark in the contract generated terms alarmingly lower than what the firm had originally agreed upon. The buyer, in turn, demanded they honor the contract. 
The result: a $70 million dollar  loss for Lockheed Martin, which then gave root to a quarterly loss for the firm. Ouch.
Needless to say, this error is akin to an allegory—and not an everyday occurrence.
The corporation, ultimately, did recover, and no, you may not be making a $70 million gaffe. Regardless, poor oversight of your contract development and management process, per a May 2018 McKinsey & Company report, is creating an average of 9% revenue loss in annual sourcing value.  
The news story may well be passée, but for many stages of your contract management operations, you may be adhering to processes that you've used for years, which have never served your business. 
According McKinsey & Company report, across most industries, 90% of annual revenue is founded in contracts. Yet, a majority of businesses invest less than 1% of resources in contract development. 
Plainly put: The majority of businesses across most industries are leaving money on the table. 
From essential stages in contract management or steps in contract development, the process is the same for an SMB, mid-market business or enterprise; that is, a rock-solid contract management process is contingent upon one undervalued resource: Time. 
Underutilizing time not only leads to loss of revenue, it ultimately creates disengagement. The result? Businesses fumble deadlines, renewals or key stipulations. Sooner or later, your business may succumb to more risk without optimizing this simple resource. 
Here's how your business can apply this obvious but overlooked precept to every stage of contract management. 
1. The Pre-Contract Phase: Delegate Clear Lifecycle Responsibilities
The pre-contract stage is foundational to every contractual agreement. 
Forethought precludes and protects you from any contractual disputes or murky KPIs down the line. 
Mete out these parameters, first: 
Define all stakeholders and their roles. 

Address basic values over the life of the contract for all parties. 

Clarify performance measures.

Business rewards and penalties are clarified. 

Lay-out administrative steps and communication. 
Email is historically the most used, yet least efficient way to manage contracts. Still, businesses in 2019 use email most of the time to draft and manage contract processes. 
2.Protect Time for Contract Drafting and Negotiating
Legal authorship is non-negotiable in your contract management process. 
Drafting a contract is a time consuming and, in many cases, a time sensitive process. 
"Better yet, use a preset template drafted by your legal team to ensure all the information is up-to-date, and all required clauses and terms are automatically included."
The 7 Stages of Contract Management
.
Opting for legal preset templates is a boon to your time, to: 
decrease time in the sales cycle

decrease time in contract drafting

decrease time in the approval process
Negotiation can be the most arduous process, as you work to define a win for every party. Ultimately, defining clear KPIs for your business objectives is at the core of what you're managing. 
Use the majority of your time to clarify these, and for ensuring these will be decisively tracked. 
Grab this worksheet to help you evaluate every area of contract management: 
3. Maintain Time to Track Amendments and Renewals, Defined by Business Growth Goals 
If you think this is the biggest challenge for your business, you're not alone. It's the stage where most businesses fall off in their contract management process. Humans, by and large, are not the best at tracking data in this way. 
Tracking terms, deadlines, renewals, and amendments, particularly conditional ones that merit a function for the contract to perform a certain way, is staggeringly involved.   
It's not the audit, it's the time you've built into managing the audit that will ensure success. 
How do you implement these triggers? What causes you to seek KPI updates or to renew? You likely have many tools you use. But automation is the optimal way to track your contracts. 
 3 Phases of Contract Management:  
Delegate time to decide on responsibilities throughout the lifecycle process.

Protect time in the negotiation stage.

Maintain time to track all of your contracts throughout the rest of the lifecycle process
If you use time to your advantage at each stage of the contract management process, you'll be more in control when important details need your attention as well as when major renewals and terms come up for consideration.
Founded in 2014 and headquartered in San Francisco, Concord enables over 200,000 companies around the globe to connect all their people, processes, and contracts in one place. Built with intuitive features—like online negotiation and editing, deadline alerts, and approval workflows, Concord gives users everything they need for the entire contract lifecycle, making growth and compliance synonymous.
Thank you. We'll be in touch soon to schedule your demo.