Salesforce contract management with Concord – streamline your sales process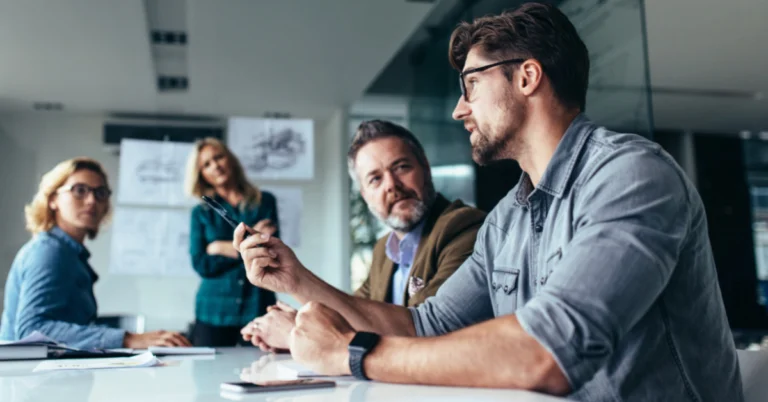 Imagine that your sales team has to send orders to customers for 10 different products, with different prices and quantities for each. Sales representatives need to copy and paste the information into the contract one by one and double-check the data to prevent errors. Sales teams often complain that this is a tedious and time-consuming manual task. Your legal team is also caught in a dilemma, with a large number of contracts stored in different Google Drive folders, it is almost an impossible task to keep track of contract amendments in real-time. The legal team not only has to handle a lot of contract review work every day but also has to suffer from the hassle of contract clutter.
Is this happening in your business? In fact, integrating your contract management software with Salesforce can effectively alleviate the pain points of your legal and sales teams. Concord contract management software for Salesforce allows you to streamline your sales and contract management process by automating manual tasks, coordinating complex workflows, and eliminating unnecessary risks.
Before we explain how to manage your contracts with Concord contract management software for Salesforce, let's first get to know what Salesforce and Salesforce contract management actually means.
What is Salesforce?

Salesforce is a cloud-based CRM software that allows businesses to better connect with partners, customers, and prospects. Companies can use the Salesforce CRM to track customer activity, market to customers, and much more.

A CRM tool is an essential part of any business strategy today. Salesforce allows you to manage all your customer's information in one place. You can view all customer data inside one tool and make sure that you know who is contacting them at all times. This will help you better understand what your clients need and how they want it delivered to them.
What is Salesforce contract management?

Salesforce contract management helps companies effectively close deals and manage customer requests by covering the entire contract management process from contract creation to storage, search, and renewal. Salesforce allows sales teams to easily create contracts, seamlessly negotiate terms with customers and approve electronic signatures all in one place. Once the contract has been signed, the legal team can continue to approve the contract on the Salesforce platform without switching to another one.

However, to efficiently manage your contracts you should integrate your contract management software with Salesforce. The best feature of Concord contract management software's integration with Salesforce is that all of this automation happens within Salesforce and enables real-time, two-way migration of contract data. With one click, Sales teams can automatically extract product data, create and send this order form with every product line item included — no manual entry, no worrying about formatting tables, data omission, etc. Automating the entire contract management process will speed up the pace of doing business and closing deals, enhance compliance, strengthen order accuracy and improve the employee and customer experience.
How to manage contracts in Salesforce with contract management software?
Concord contract management software offers contract creation, real-time editing and collaboration, contract approval, unlimited electronic signatures, and a central repository, all designed to seamlessly integrate with Salesforce.

Automated contract management consists of the following phases:
Create documents directly from Salesforce
Add contracts or contract templates created in Concord with one click in Salesforce. Generate documents that are automatically populated with information from Salesforce, and send them to your third party, all without leaving Salesforce.
Bi-directional sync with Concord
When you change data in a field in Concord, Salesforce automatically syncs to reflect the change. This ensures that the data in Concord matches the data in Salesforce.
Track your document status in Salesforce
Track all stages of your document's status from within Salesforce, so your Sales team doesn't need to interrupt their workflow. Opportunities automatically move to Close-Win once a contract is signed, and signed contracts are stored as a PDF file in Salesforce.
What are the benefits of proper contract management in Salesforce?
Your sales team can spend less time building or customizing contracts, reduce human error from repetitive manual data input, and spend more time focusing on growing your business. As your prospects comment on contracts or sign e-signatures, your team will receive real-time notifications of document status updates from Salesforce.

The benefits of integrating Salesforce with Concord contract management software include:
Shorter contract creation, refinement, and review cycles
Closing deals faster
Real-time tracking of contract status to improve collaboration between the sales and legal teams
Storing contracts in one place to avoid the problems of inconsistent contract versions
Want to improve your Salesforce contract management process?
To increase the productivity of your sales and legal teams and improve the contract creation and approval process, the best solution is to choose the appropriate contract management software and integrate it deeply with Salesforce. Concord offers a free trial with no credit card required to help your company reach customers from all over the world at any time.

Try for free