Simplify contract approval to speed up the contract journey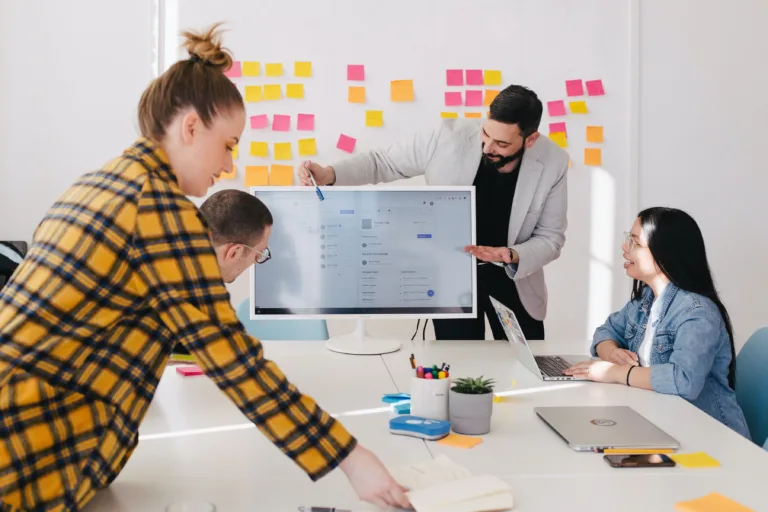 Contract approval is the most cumbersome step in contract lifecycle management, and do you find yourself constantly stuck in contract approval obstacles? An attorney out of the office, multiple contract versions to confuse, etc. All of these can be culprits in shelving the contract process.
Due to the excessive number of people and proposals involved in contract approval, the traditional approval process cannot be 100% transparent. Without the support of advanced contract management software, the contract approval process would become more and more disorganized and confusing.
By streamlining contract approvals you can better organize your contracts, saving time and ensuring you can send them to your customers more quickly. This article will take you through more information about the contract approval and how you can use Concord to simplify and improve your contract approval process.
What is contract approval?
In a previous blog post, we discussed how to start drafting the agreement. The contract approval is the second stage of contract lifecycle management (CLM) and happens before contract negotiation and contract execution.
The main purpose of contract approval is to ensure that all departments as well as stakeholders approve the contract's unique terms, deadlines, and financial conditions. Normally, the approval is carried out by the in-house legal staff, or by the legal counsel hired by the company, whose main role is to improve the contract and avoid contractual traps.
Why is contract approval important?
The approval process is particularly important in the contract management workflow. Imagine that you rely heavily on email correspondence for contract approvals. Your colleague accidentally confuses last week's version of a contract with the latest version. He negotiates using the old version, leading to miscommunication, delays and even litigation, which can be a serious blow to your business and your reputation.
Contracts executed on behalf of the company have direct legal effect once they are signed. That is why companies have internal approval to ensure that the contract is error-free when it is drawn up. Effectively managing the contract approval process can save you time and increase your work efficiency and collaboration. Most importantly it can add a layer of protection to the quality of your contracts.
Choose a professional contract management software like Concord to streamline the approval process. It will help you organize your contracts, ensure that all parties follow the contract updates in real time, and keep everything transparent.
Risk of manual contract approval process
When we are dealing with a large number of contracts, ignoring the results of approval flow management optimization can easily lead to the following problems:
Multiple contract versions make it difficult to track the latest one

Inability to communicate in real time leads to inefficient approval of terms

When auditors receive a lot of contracts, checking them one by one causes delays in reviewing important documents

When a salesperson's contract is rejected, it will take a lot of time to re-review the entire contract

Leaders struggle to control the balance between compliance and transaction efficiency when faced with revenue pressures
If you have observed similar situations like the above happening around you, it's time to revisit and optimize your current contract approval process. In addition to the above problems caused by neglecting optimization, another common reason is the limitations of the tool.
Benefits of an automated contract approval workflow
Concord's contract approval feature was developed specifically for contract management scenarios, enabling a smarter approval workflow to help you manage the transition of contracts and make contract approvals more compliant and efficient.
Refine approval management
A good approval flow needs to meet the complex business needs of contract management first, and Concord contract approval feature allows you to control every detail clearly and comprehensively in a simple and clear visual design. You can custom mark important terms to highlight urgent matters, and you can use conditional approvals, automatically route a document to the right person depending on the value or content of any field.
Real-time collaboration and visibility
Automating every leg of the work and approval process eliminates tedious oversight and errors. In tandem, you're also able to discuss revisions within the process for true, real-time collaboration, and visibility. You can see who and when submitted contracts for approval. As well as by whom and when the contract was approved. This visibility reduces the occurrence of errors and ensures consistency within the team regarding the status of contract modifications. Unlike traditional contract management platforms, Concord enables you to edit, comment, mention, accept and reject content amendments in real time, without having to email a copy of the contract to your colleagues. This will save time waiting for email responses and reduce unnecessary iterative communication.
Automated contract management provides you with bank-level security and you can customize authorized contract visitors. Concord assists you in making content corrections in a private, secure space.
Improve customer satisfaction
An efficient approval workflow will decrease time-to-signature and approval delays. For most SMBs and businesses that have a high volume of similar contracts, that process shouldn't take months! By speeding up contract approvals, you can push the contract process with your clients faster and make them feel more satisfied with your services.
Customer feedback for Concord 
"Best-in-class tool for contract approvals and contract management. I have been using Concord for two years and have converted from manual contract approvals to automated approvals. It used to take me about 60 days to approve a contract, but now it only takes a few days. This has improved our work efficiency and customer satisfaction."
CEO
"I am very satisfied with Concord, it is very easy to use and cheaper than similar products. I like the contract approval feature the most, allowing our team members to communicate, comment, filter approvers, and view history in real time, all within one platform. This has improved the accuracy of the approval process and saved our time."
Legal administrator
"Concord is the best contract management software. Concord has helped our University streamline and simplify our contract review process. All of our documents are stored in one place and we can reference related documents more easily. The pricing structure for this software is straightforward without high implementation costs like other options require. It is simple and the customer support is a team of real people who are available and reliable!"
Management Consultant
How to improve the contract approval workflow?
Besides the "smart" contract approval workflow, Concord has even more intelligent features to help you save time and help your company be compliant. Concord has built a mature contract management implementation solution and has worked in depth with a wide range of companies. The Concord team invites you to try our intelligent solution for contract management for free.
Looking for more information? Contact us today!