The 2020 Prescription for Contract Management in Healthcare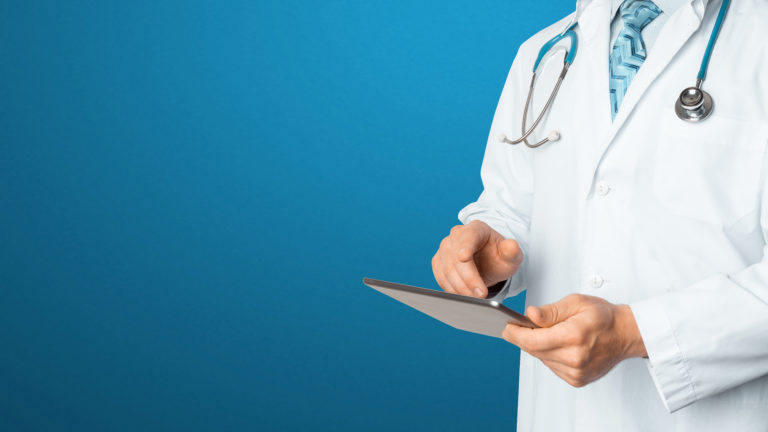 How CLM software is curing contract chaos for healthcare orgs.
"In 2020, U.S. healthcare, and especially how it is delivered and how much we pay for it, will be top of mind…Health system leaders will tout their investments in technology and transformation, as the U.S. health industry works to catch up to the rest of the digital economy." —PricewaterhouseCooper
A cure for contract chaos behind the scenes in healthcare? Contract lifecycle management (CLM) software has emerged as a high-tech remedy saving healthcare organizations time and money while increasing compliance. 
In healthcare—an industry known for its high demand, policies, and strict regulations—making a process change is a big deal. But modernizing old systems with automated contract management is necessary now more than ever. 
Manual contract management costs healthcare providers approximately $157 billion collectively per year, yet nearly 96% of health industry organizations polled reported not having an automated contract management solution, according to a 2019 Black Book Research survey. 
"The majority of U.S. health systems are struggling with manual contract tasks and fragmented contract processes," says Doug Brown, managing partner of Black Book Research. "Value-based care reimbursement is forcing financial leaders to implement more comprehensive contract lifecycle management solutions onto one single platform to afford them accelerated, innovative agreements through automated compliance and to drive growth, or in some cases, survival."
All-In-One CLM Solution for Healthcare
Cloud-based CLM software stores all your documents in a centralized repository hosted on an online server with bank-grade security standards. That means a healthcare organization can efficiently track and manage any type of agreement—from employee contracts, to vendor and purchase orders, to NDAs, BAAS, and more.
Today, so many hospitals are owned by larger groups, and now those parent groups can use a CLM solution to keep all hospital locations' documents in one secure place. No wondering or runaround. No lost paperwork.
"Our organization has 10 subsidiaries, all of which are in Concord and branded individually," says Holly Duggan, ncgCARE's director of contracting. "No more chasing down emails. Concord has created an organized and consistent workflow for contract management that increases our level of efficiency and compliance with contract requirements and deadlines."
When it comes to NDAs, MSAs, BAAs, and everything in between, CLM software enables HIPAA compliance. Get NDAs and BAAs signed sooner and know they're stored in an easily searchable, safe place. Online redlining in a shared document similar to Google Docs, minus any back-and-forth emailing or printing, makes any negotiation process quicker and cleaner with total version control. Plus, with automated alerts and workflows, risk is continuously mitigated even after a contract is signed.
Since switching to a cloud-based CLM software, Trillium Health Resources, a behavioral healthcare organization assisting 26 counties in North Carolina, has reduced contract management-related spending by up to 50%. 
With all of Trillium's vendor and provider contracts now processed through Concord, the efficiency and clarity of audit trails and electronic delivery for signatures has taken days off the contract process. And that's not all. 
"[Concord's CLM] was actually easier to use than I thought it would be," begins Jerry D'Alto, contracts coordinator for Trillium. "There has been much greater buy-in and approval from other departments than I expected." 
With a CLM platform, healthcare organizations can instantly download data reports and leverage clause fields and triggers. The transparency and easy reporting capabilities support regulatory compliance and value-based reimbursements specific to the healthcare industry. 
"With the average hospital margin thinning to less than 2%, and the need for accurate, accessible, and actionable information on the cost of care delivery for health system survival, boards and senior executives are concluding that understanding and managing contracts is mission critical," says Brown.
Concord's mission is to help companies achieve scalability and efficiency by automating their most central process, contracts. The award-winning cloud-based solution designed for easy adoption enables over 300,000 users around the globe to create, collaborate, sign, store, and manage their agreements all in one place. Founded in 2014 and headquartered in San Francisco, Concord is built by business, for business.
Thank you. We'll be in touch soon to schedule your demo.