The Ghost of Contract Management Past—Ditch the Paperwork in 2020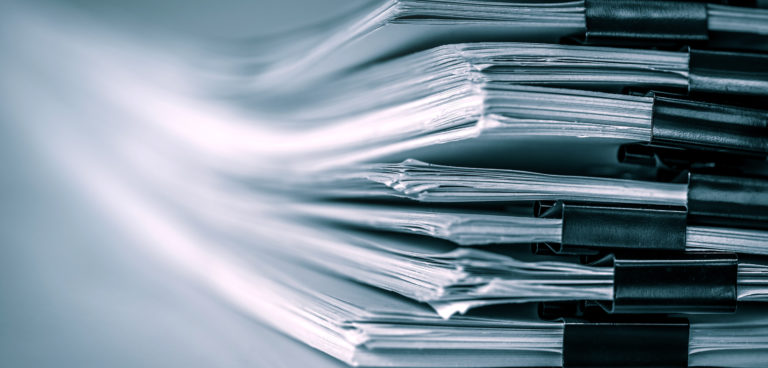 As 2019 comes to an end, so should any outdated business processes holding you back. Making the change to contract management software—which increases efficiency and savings by automating an old-school procedure—might be one of the most effective New Year's resolutions you can make for your organization. Here's why.
Since contracts govern approximately 75% of transactions every company generates, modernizing your contract management process is an instant way to boost your business. Yet this core part of operations is often overlooked. Unfortunately, nearly 90% of organizations are still manually managing this business-critical process—and it's costing them about 10% of annual revenue (IACCM). 
Time and money aren't the only things that go missing when you stick to an old system of emailing attachments, printing, or cabinet/desktop-filing your contracts: On average, 12-15% of contracts themselves are actually lost because of insufficient handling, tracking, and storage. 
The solution? Contract lifecycle management (CLM) software streamlines the contract process through standardized templates and approval workflows, a secure cloud-based file repository (no email attachments that slip through the cracks), and transparent audit trails for true version control. Goldman Sachs reports that leveraging technology, often in the form of templates, can reduce the time spent on a contract by 20%.
At the end of the day, a modern CLM platform automates the contract process to help you grow your business—not your piles of paper.
After upgrading their contract management process to Concord's all-in-one CLM software, nearly 2 out of 3 customers saw return on investment (ROI) in 12 months or less, according to a 2019 TechValidate survey. Cloud storage for all documents, unlimited e-signatures, and automated renewal alerts are helping companies stay efficient, compliant, and on top of things from start to finish.   
It's clear: With secure banking and bill payments already daily norms online, it's time to take your contracts to the Cloud. With an automated CLM process, you can finalize your contracts faster and focus on your revenue-building goods and services. 
Move on from the past. Put away those paperclips.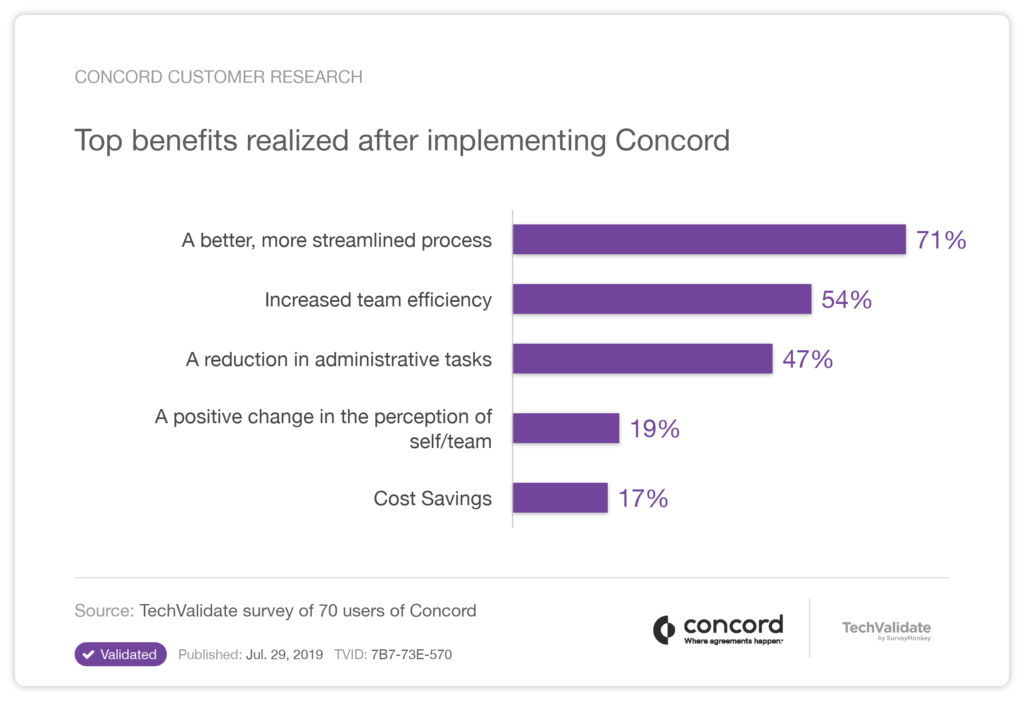 Founded in 2014 and headquartered in San Francisco, Concord enables over 200,000 companies around the globe to connect all their people, processes, and contracts in one place. Built with intuitive features—like online negotiation and editing, deadline alerts, and approval workflows, Concord gives users everything they need for the entire contract lifecycle, making growth and compliance synonymous.
Thank you. We'll be in touch soon to schedule your demo.