Welcome to The Newest Corporate Leader—The New General Counsel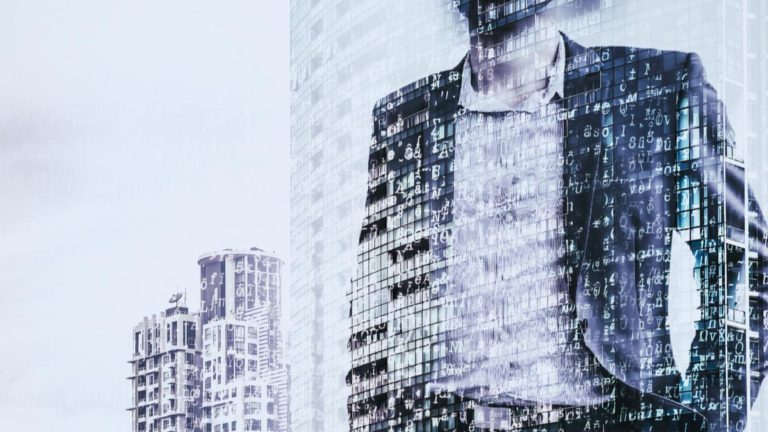 Business strategist. Protector. Enabler. Here's how CEOs, board members, and other top officers see the GC of today and what they'll need to be successful tomorrow.
A recent report from KPMG, Through the Looking Glass: How corporate leaders view the General Counsel of today and tomorrow, posits a compelling new way to view the role of General Counsel (GC). And here's why.
The rapid pace of business transformation is transforming not just the processes themselves, but also the people behind the processes—specifically, the General Counsel. A GC doesn't just handle legal matters—contracts, regulations, and litigation—anymore. The work has expanded to become a delicate balancing act, handling concerns of both the business and the law.
This transformation is the focus of this report, where KPMG turned the tables to get a new perspective, asking what other corporate leaders thought of the GC and what a successful GC role looks like, instead of just asking GC themselves.

The interviews were centered around three key criteria:
How the GC adds the most value to the work of the board of directors and to the business more generally.
How corporate leaders expect the GC position to change over the next 5-10 years.
How GCs can add even greater value in the future.
The report asked business leaders to rank the top five risks GC needs to focus on; they were identified, in order, as: regulation, technology-related risks, litigation, contract management, and corporate reputation. Essential to be sure, but what's most valuable is what comes next. The report goes on to identify the five main attributes business leaders say are required of the GC of today and tomorrow—essentially a roadmap for success.
Business leader
The GC role is becoming increasingly pervasive in a company, informally or formally responsible for more and more areas of the business—litigation, regulation, business alliances, outsourcing, compliance, CSR, and the list continues. This gives GCs more strategic insight, which puts them in a unique position to be able to provide insightful commercial advice to other senior executives and the board, based on sound legal principles. However, that's not all it takes to be a leader. GCs must also step up their game as legal-leader, taking a key role in developing the skills of the in-house legal team through training and mentoring, helping to cultivate the next legal superstars.
Risk manager
Risk and compliance is an area quickly broadening under the GC purview. Legal training based on critical thinking paired with business understanding gives GCs a leg up over other executives when it comes to recognizing and balancing opportunity and risk. A new term on the playing field: business optimization, as in using risk mitigation for business optimization. Beyond protecting the brand, risk mitigation can be used to add additional business value. How? "By predicting how and where regulations are going to change in the future, companies can prepare for them and gain a competitive advantage." Moving forward GCs must use critical thinking and insight to make decisions regarding compliance and risk that will accelerate growth and scalability.
Technology champion
A GC is in a position to lead the change in mindset, from technology as a standalone, isolated specialism; to the all-pervasive reality of doing business in the digital age, while understanding all the associated risks. This includes understanding emerging trends and the business impacts of new technologies and economies—Sharing Economy, Subscription Economy, guidelines around social media for employees, and opportunities to profit from the Cloud and cloud-based contract management solutions. GCs, instead of passing technology off to the IT department, will need to have a firm grasp of it and its consequences.
Key communicator
As the GC role moves from the back office to the front of the C-suite, a certain level of presentation and communication skills will be critical, where they previously may not have been deemed as necessary. Adeptly handling communications with key stakeholders such as the board and investors, as well as effectively communicating with regulators and internal teams is now part-and-parcel to GC daily duties. Time to brush up on networking and public speaking skills.
Builder of corporate culture
The line in the sand between regulatory and operational risk is washing away. What does that mean? Not only will GCs need to be aware of what's happening inside the business, but also able to anticipate future trends that may disrupt business.
Umar Aziz, GC, CCO of BH-DG Systematic Trading LLP, said in the report, "This is reflected in the regular coupling of the CCO function with the GC function — a marriage which is testament to both the increasing complexity of operating in the sector and the benefits of technical legal skills in processing the ever-shifting regulatory sands. GCs have to have a thorough understanding of the risks their businesses face in the markets they operate in, match risk appetite to commercial opportunity and be able to guide their colleagues calmly through."
Building a risk-aware culture in which compliance is not seen as a straitjacket, but as a source of competitive advantage, can not only help mitigate all types of risk, it can also lead to increased business opportunities.The James Bond of business (well almost) General Counsels walk the tightrope between managing risk and creating opportunity. And while there may not be any car chases or gadgets, GCs and legal teams do have one secret weapon when it comes to meeting ever-changing demands of their role—contract management platforms.
Contract management platforms not only streamline contract processes, they help businesses achieve the flawless compliance that accelerates growth, and enable all business functions to reduce costs and increase revenue.
Download the Essential Guide to Moving Your Contracts to the Cloud.