What is the Platform Approach?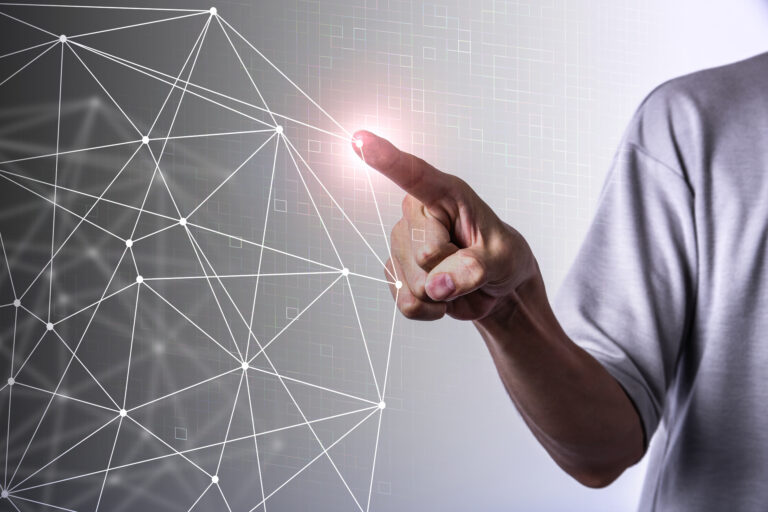 This is the final part in a series for Procurement teams.
Read Part One, Part Two, and Part Three.
The platform approach
More than a suite of tools, i.e. Microsoft Office, a platform is more like legos, providing opportunities to connect multiple products at a single point of access, driving greater value and a greater ease and ability to scale. 
To illustrate, imagine a diagram where each department is a pillar—legal, procurement, finance, operations, and others. In each of these pillars the common denominator is contracts: vendor agreements, purchase orders, new-hire paperwork, NDA's, etc. Yet typically, every one of these pillars is also a silo, essentially separate entities within the same company—no information sharing, no visibility across departments. 
Now imagine you slide out the walls of each silo, connecting every document, every process, and every person across the organization. It's like waving a magic wand to instantly deliver a network-effect, where organization-wide visibility and the ability to achieve flawless compliance are suddenly a reality.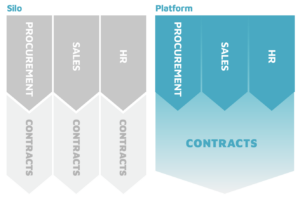 Connecting all your people, processes, and contracts in one place, a CLM platform gives Procurement everything it needs to manage contracts at every stage—from origination, to negotiation, close, and beyond, to drive value and automate compliance. 
Conclusion 
As an organization hurtles towards success and objectives, it can be difficult to stay within mandated laws and regulations. Without the proper initiatives and tools in place to deliver flawless compliance, the ability of departments to move fast will be restricted, ultimately hindering growth. Procurement is in a unique position to use contract management to: 
Be a driver of sustainable savings across the organization 

Provide spend visibility across the entire organization 

Ensure that value is realized through procurement contract management and supplier relationships 

Enable organization-wide agility, flawless compliance, and reduce risk 
Contracts, the key to building strategic relationships and customer number one spots among preferred suppliers, if managed well can deliver—through better pricing options, increased savings, and flawless compliance— the necessary competitive advantage to keep business moving forward. Contracts define the future, and can help Procurement drive tremendous opportunities that result in greater growth. 
To meet expectations Procurement departments are investing in technology, and at an exponential rate. Done well, contract management can help Procurement deliver greater value to the overall organization, and make sure nothing is left to chance.
Interested in learning more?
Concord's mission is to help companies achieve scalability and efficiency by automating their most central process, contracts. The cloud-based solution enables over 300,000 users around the globe to create, collaborate, sign, store, and manage their agreements all in one place. Founded in 2014 and headquartered in San Francisco, Concord is built by business for business.