A New Age of Business is Here: The Platform Economy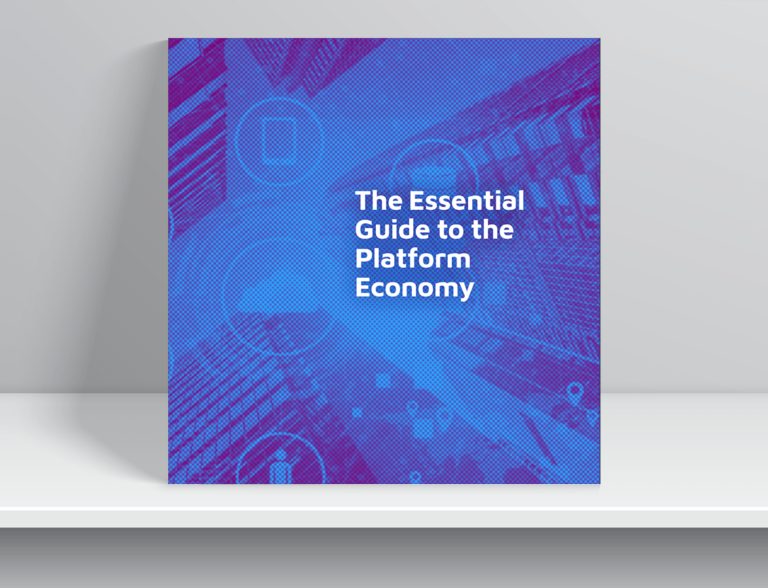 The platform economy is the next wave of connected and collaborative business at scale. A platform is a tool that has an entire ecosystem built around it: think Airbnb, Amazon, or Uber. By connecting independent users with their needs, platforms are at the center of business processes and changing the way people work. Platforms change how business strategy at its core is structured. Strategy is no longer a control of resources, but an organization and coordination of them. Platforms emerge and evolve, and with thoughtful, careful management of demand and supply, growth can increase alongside revenue.
Digitization and online markets are changing how business is run. For processes to truly be successful in today's modern world, they need to be fully integrated with other tools throughout an organization. Without a platform model, current processes are often confusing or undetermined, include multiple products, and are difficult to enforce and maintain consistency. Most transitions from using products to using platforms don't just happen overnight, but instead take time to evolve. As an organization begins moving towards using platforms, here are a few things to consider to maintain a fluid transition:
How do current processes work?
How can these processes improve?
What relationships make the business successful?
What sustains engagement with the current products?
Transitioning to a platform should be an easy decision and process. Processes improve through consolidation, clear communication, and efficiency. Platforms do this by expanding the ability to see data across tools and better engage customers. This transition to a platform model promotes coordination, project management, and increases revenue at a high-level for the business. Creating an overall process change shows the C-suite tangible results and increased productivity, making buy-in much easier.
By using platforms instead of solo tools, companies centralize their business into a single source of truth: connecting all people and processes in one place. To find out how your organization can transform by using platforms, download this Essential Guide to the Platform Economy today!