Top 10 Pitfalls in Contract Management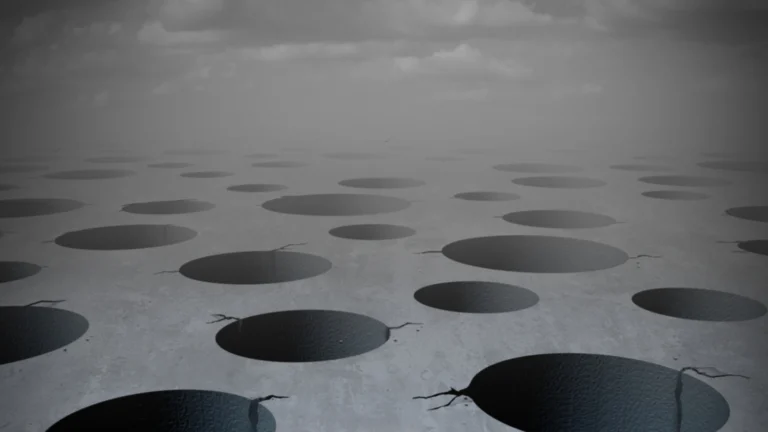 Managing contracts can be complex, challenging, and constraining. Many organizations run into the same common issues that slow down the entire contracting process. Yet managing contracts doesn't have to be this way — it can be streamlined, simple, and easy. With a contract lifecycle management platform, companies can solidify processes that will help avoid these pitfalls altogether.
1. Lack of Clarity
One of the biggest difficulties in contract management is the lack of clarity and scope on the goals or agreements both parties are entering into. Without clear objectives, contracts can be intimidating, and both parties run the danger of signing without fully understanding the terms of the agreement they are entering into.
With a contract lifecycle management platform, summaries of the main services and conditions can be seen directly alongside contracts, making longer or more complex contracts easier to view at a high level. Commenting and a discussion panel allows for clarifications to be made all in one place, helping the review process go much more quickly and optimizing communication between parties, preventing the opportunity for a claim or dispute to be opened.
2. Level of Involvement
The second largest pitfall of contract management can be the level of involvement of each party. When drafting a document, one party can internally edit and approve before sharing with a third party, ensuring certainty on the terms and conditions set. Both parties can then view and edit the document before it is signed and becomes legally binding. Having all people in one place reviewing the contract allows for quicker clarifications and helps speed up the process in any potential disagreements.
3. Failure to Engage
Another common issue within contract management is the failure or difficulty that comes with trying to include the necessary people or teams in the process. Too often, legal teams are not even aware of many of the contracts being created by other teams. A contract lifecycle management platform allows the initial party drafting the contract to involve all appropriate internal teams in the reviewing process through contract approval workflows. These workflows can be customized or set up with templates to ensure that every contract goes through the right approval processes before it is sent out to the third party. Legal and other key stakeholders get more visibility into the contracts across an organization and are able to better manage all contracts with this high-level view.
4. Protracted Negotiations
Extended negotiations can be another complication of contract management. Difficulty or miscommunication in the creation process can mean more time until the document is ready, which ultimately leads to delayed revenues, longer lead times, competitive exposure, and the potential loss of money for both parties. To avoid frustration, missed opportunities, or rushed negotiations between parties, a contract lifecycle management platform should allow for both parties involved to track the other's involvement in the process and see the progress being made. Each person has the ability to view the edits made by a specific party and comment on a particular section of the contract to answer questions or offer alternate terms or wording. By working on documents in the Cloud, a contract lifecycle management platform helps streamline the editing and reviewing process, preventing any opportunity for unnecessary delays.
5. Focus on the Wrong Terms and Risks
When reviewing a contract, it can be easy to narrow in and focus on specific terms and risks within a contract without stepping back to see the whole picture. Online contract negotiation, redlining, and allowing multiple people access to a document through a contract lifecycle management platform can help alleviate these issues. Keeping involvement level high by removing any communication friction and making contracts easy for all critical parties to access helps teams focus on the important aspects of a contract and better manage risk.
6. Lack of Flexibility
In contract management, the lack of flexibility and efficient mechanisms for performance management can be a major roadblock. Rather than deal proactively with alterations to a contract, the parties involved often wait until something goes wrong. Shifting to digital contract management provides an open, transparent, and easy-to-use platform which helps facilitate a way to avoid this lack of flexibility and communication. The ability to adjust and adapt to any situation, time, or mode of communication is much simpler when all parts of the process are managed in the Cloud.
7. Misunderstanding
Another common issue with contracts is the misunderstanding of elements within the documents themselves. Contracts typically start with the legal team drafting them, which means that once handed off, they can be difficult for anyone without that legal knowledge to understand. With a platform, documents can be easily and compliantly created through the use of templates, and drafting, editing, and changes to a contract are much easier for the legal team to manage. Additionally, other teams are able to have quicker and easier access to the legal team's knowledge through the instantaneous nature of the platform. By working so closely with the contracts, each party can execute a drafting style and structure that makes sense to them, ensuring a proper understanding of the agreements each party is entering into before the documents are signed.
8. Handoff Gaps
Once a contract is signed, the handoff from the team who manages the deal to the implementation team can be difficult and full of communication gaps. The party that receives the contract often has no association with it prior to its application, which can lead to a poor experience for the third party and confusion within an organization. The transparency provided by a digital contract management platform enhances the ease with which information can be shared, allowing for an easy way to keep the implementation team involved from the beginning. This helps to guarantee the commitments and obligations being made are understood prior to implementation.
9. Limited Technology Resources
In the past, a major hurdle for contract management has been the limited use of technology, resulting in the loss of efficiency and quality in both performance and analysis. Using a contract lifecycle management platform completely eliminates this inefficiency by connecting all people, processes, and documents in a single location. From the rise of e-signature tools to the current full lifecycle platforms that are available, managing contracts in a connected way that matches the pace of the rest of the business is much easier.
10. Poor Governance and Post-Award Process
Finally, another issue with many current contract management processes is poor governance and post-award processes. Often there are inadequate resources within an organization to properly maintain and follow up on specific terms and requirements of a contract. To ensure that agreements are met and both parties collaborate effectively, implementing technology to help manage the terms throughout the entire contract lifecycle will help each party involved to be fully connected and receive updates on the status, deadlines, and renewals for a contract.
Using a contract lifecycle management platform eliminates these pitfalls as it offers a single place in which one can draft, negotiate, sign, and execute their contracts. Contract technology should be simple to use, promoting effective communication by all parties involved and inhibiting the chance for risk or error.
See how Concord can help you overcome contract management challenges