Vote for Concord as People's Choice for Favorite Customer Service in 2020 Stevie® Awards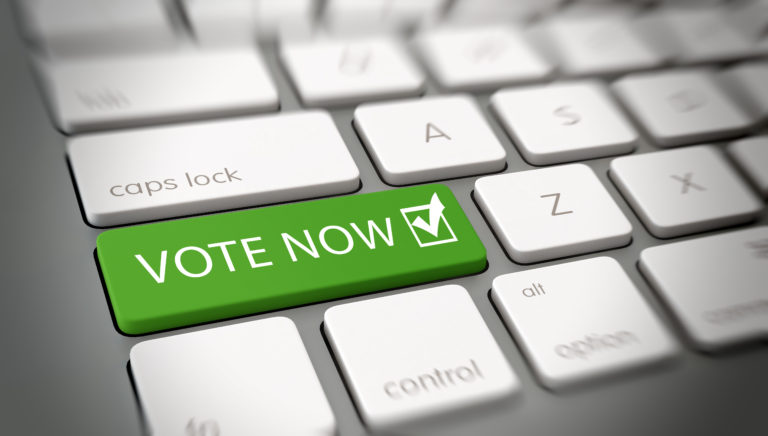 Vote for Concord now through February 14 in the People's Choice category
With so many inspiring companies and technology services in the mix, Concord is honored to receive the nomination for "People's Choice for Favorite Customer Service" by this year's 14th annual Stevie® Awards for Sales & Customer Service.
Voting is now open through February 14, and the public is invited to stuff the digital ballot box by voting here. Concord is proud to be in the running for the award, a second of two nominations Concord has earned, that will be presented on February 28 in Las Vegas. 
Concord is also a Finalist in the Customer Service Department of the Year – Computer Software – Up to 100 Employees category in the Stevie® Awards, and will ultimately be a Gold, Silver, or Bronze Stevie® Award winner in the program. 
"Being recognized as a finalist among so many great companies is very humbling," says Stephen Bower, Concord's VP of Customer Success. "We are inspired and motivated by the prospect of turning our customers into champions. When people choose to purchase software, they are putting their capital on the line, and we always want to make them successful. This is a great recognition of that achievement."
Knowing that our global users trust us to help them meet their business goals through streamlined contract management, Concord is committed to providing not only an industry-leading contract lifecycle management (CLM) platform, but also the highest level of customer support.
"Concord​ ​provided​ ​training​ ​throughout​ ​the​ ​onboarding​ ​and​ ​beyond," says James Sporle, Just Eat's general counsel. "​The​ ​platform was​ ​intuitive​ ​and​ ​simple​ ​to​ ​use,​ ​but​ ​the​ ​training​ ​was​ ​especially​ ​helpful​ ​for​ ​best​ ​practices​ ​when​ ​it came​ ​to​ ​setup​ ​and​ ​organization."
Holly Duggan, ncgCARE's director of contracting, describes Concord as delivering "great support and customer service."
Concord's all-in-one contract software is designed with the user in mind and combines intuitive features and a simple user interface to make for easier adoption. The Concord customer success team extends that commitment to positive customer experiences, both online and offline.
About The Stevie® Awards
Stevie Awards are conferred in eight programs: the Asia-Pacific Stevie Awards, the German Stevie Awards, the Middle East Stevie Awards, The American Business Awards®, The International Business Awards®, the Stevie Awards for Great Employers, the Stevie Awards for Women in Business, and the Stevie Awards for Sales & Customer Service. Stevie Awards competitions receive more than 12,000 nominations each year from organizations in more than 70 nations. Honoring organizations of all types and sizes and the people behind them, the Stevies recognize outstanding performances in the workplace worldwide. Learn more about the Stevie Awards at www.StevieAwards.com.
Sponsors of the 14th annual Stevie® Awards for Sales & Customer Service include HCL Technologies, Sales Partnerships, Inc. and ValueSelling Associates, Inc.