What Cloud Computing Means for Your Business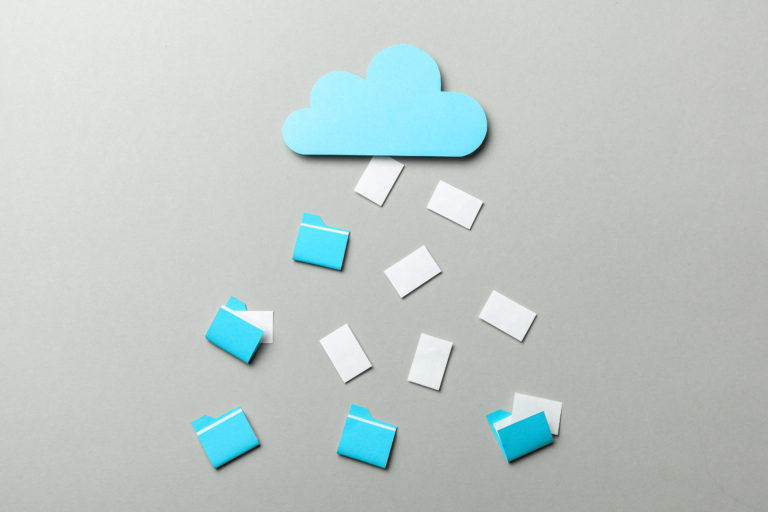 This is the first of a three-part series about moving your contracts to the cloud.
Cloud computing offers the cost-effectiveness, agility, and security necessary to support ongoing transformation in today's fast-paced digital world. It increases efficiency, helps improve cash flow, and delivers a rapid time-to-value. 
When it comes to the Cloud, Sales has CRMs, Procurement has digitized purchasing and eProcurement systems, Finance has a plethora of software options, and the list goes on. What's missing? Contract management. 
This is a large gap in the market as contract management is often a chronic pain point, especially for high-volume businesses and multinational corporations. An antiquated system of records for your contracts can lead to time consuming processes for negotiating, delivering, and signing contracts. This can mean delays of weeks or months, slowing down business, and thwarting agility. 
This three-part series on moving your contracts to the cloud outlines key benefits of cloud computing for contract management practitioners, unique considerations for moving contracts to the Cloud, and offers critical insights for streamlining contract processes, making them more accessible, scalable, and powerful.
An Overview: What the Cloud Means for Businesses
The Cloud uses a network of remote servers to store, manage, and process data, allowing people to access applications and documents from anywhere. A Cloud services platform, like Amazon Web Services (AWS), owns and maintains the network-connected hardware required for the application services. Why is this important? Because it enables the efficiency, savings, innovation ability, and security that businesses need to compete. 
Following are four core benefits of moving business functions to the Cloud, that can accelerate overall business initiatives and objectives. 
Increased Security
On-premise solutions are only as secure as the weakest link in your IT department. They're more prone to inadvertent leaks or data loss as well as hacking. Conversely, the servers where the Cloud lives are ultra-secure, requiring the most robust security audits and protected by security 24 hours a day. 
Greater Flexibility
Cloud solutions are easy to scale, making them ideal for businesses with growing or fluctuating bandwidth demands. If needs increase the solution can quickly and easily grow as well—flexibility is baked-in. This enables a level of agility that increases competitive advantage on multiple business fronts, including operational agility—businesses can find and seize opportunities to improve operations and processes quickly and without incurring additional costs. The Cloud is also accessible from any device, anywhere on Earth where there's internet, meaning business doesn't need to be disrupted.costs. The Cloud is also accessible from any device, anywhere on Earth where there's internet, meaning business doesn't need to be disrupted. 
Automatic Updates
Cloud computing leaves you free to focus on the things that matter, not maintenance. Because these solutions are housed off-premise there isn't any hardware to manage or manual upgrades to perform, which means no downtime or lost productivity. Suppliers of cloud-based solutions perform regularly scheduled updates—including security updates— automatically, without ever having to come onsite or disrupt business. 
Faster Disaster Recovery
A fire, a hurricane, a flood, a break-in. Any of these disasters can bring your business to a halt if hardware is damaged or stolen, causing files and folders to be lost. Cloud computing houses the entire server—operating system, applications, patches, and data—on a virtual server (like AWS or Azure). Data can then be synced to these servers automatically, ensuring all the latest updates are saved. The entire virtual server can be copied to an offsite data center and recalled in a matter of minutes. Disaster recovery is both exponentially faster and more cost-effective.
In the second part of our series, we'll cover cloud computing as it pertains to contract management.
Let's talk about contract management.
Concord's mission is to help companies achieve scalability and efficiency by automating their most central process, contracts. The cloud-based solution enables over 300,000 users around the globe to create, collaborate, sign, store, and manage their agreements all in one place. Founded in 2014 and headquartered in San Francisco, Concord is built by business for business.