Sustainable Procurement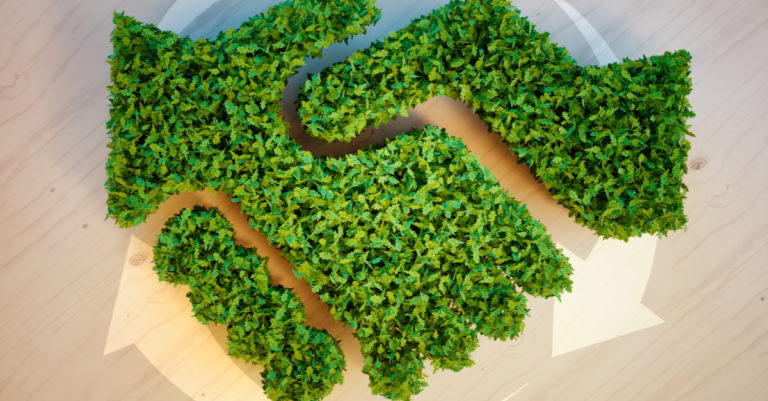 Sustainability is an important topic in today's business world—what does it mean for procurement?
Sustainable procurement, also known as "green procurement" refers to the tools and techniques companies use to ensure business practices are maximizing the net benefit both for the company and the environment. By making business decisions that take sustainability into account, a wider set of variables come into play, often categorized as environmental, social, and economic. Here are some ways to combine sustainable procurement practices with successful business models.
Environmental
In recent decades, the topic of the environment has had a significant impact on business as a whole. From legislation that limits greenhouse gas emissions to conferences that focus on pollution and climate impacts, these topics are beginning to shape the policies that companies create when forming and solidifying their processes. By acknowledging these new protocols and business topics, companies have begun to implement green practices into their procurement, taking careful measures to reduce climate change risk and mitigate the over-consumption of scarce resources.
Environmental-friendly measures are in businesses all over—from installing energy-saving light bulbs to commissioning buildings and furniture from renewable or recycled materials. One of the most cost-effective trends involves cutting down paper usage. From startups to large enterprises, most business can now be managed online. Contracts play a significant role in this sustainability. Through e-signatures that no longer require a document to be printed and platforms that allow all parties to access a document in one place, contract processes can be completely digitized. This, in turn, reduces lifecycle time, simplifies organization, and reduces cost spent on paper.
Social
Buying and sourcing responsibly through sustainable procurement practices also have a positive impact on social issues, such as equality, diversity, and integration in the workplace. Creating and enacting new policies means increased responsibility through the impact company practices will have on local and global communities.
Corporate social responsibility refers to business models that help companies remain accountable to themselves, stakeholders, and the general public. Being aware of the impact on all aspects of society means that a company can operate in ways that positively enhance society and the environment. Companies such as Salesforce and Starbucks have led the way in being corporately responsible. Salesforce is committed to creating social change through business, achieving net-zero greenhouse gas emissions globally, and delivering a carbon neutral cloud. Starbucks, in turn, is working to source ethical, sustainable food, and minimize their environmental footprint to create the future of green retail.
Some of these practices may incur upfront short-term costs but ultimately promote positive social change. Ethical labor practices may seem to be more expensive initially, but the long-term economic and social benefits are often greater, as well as the demonstration of a company's commitment to social responsibility.
Economic
Economic factors are almost always taken into account when making business decisions, but sustainable procurement pushes this one step further. Decisions made by companies can have both positive and negative consequences on third parties. Making policy decisions that are of long-term economic benefit to as many people as possible is an important goal for a sustainable organization to have.
Sustainable procurement encourages economic distribution and invests in a lifestyle that is beneficial down the procurement chain. Sustainability increases an organization's impact and provides positive returns for the future of business.