What Makes SaaS Contracts Unique?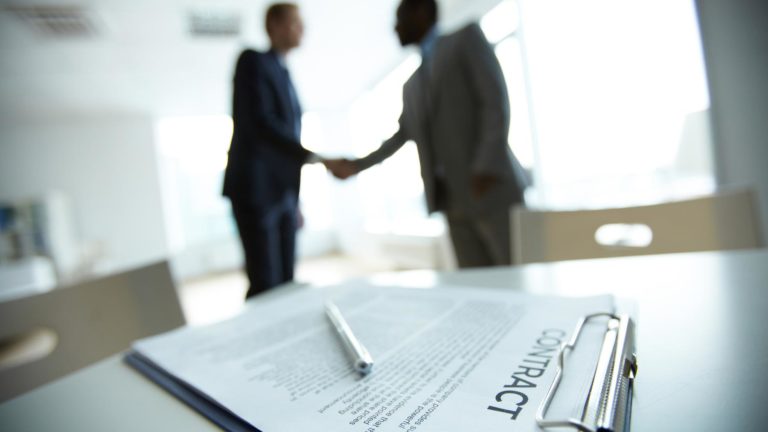 SaaS contracts can look very different than regular contracts. Make sure you know exactly what the special considerations of a SaaS contract are so you can cover all the right elements to accelerate negotiation and get signatures faster.
Buying software used to be straightforward. You walked into a store, selected a physical product, paid a flat fee for the software, and downloaded it onto your computer. That was it, and if you wanted updates or the latest version, you'd repeat the pattern in a year or two. Enter the SaaS era. Suddenly, things aren't so simple anymore. Purchases can be ongoing with additional products and services being offered at time of renewal. There are additional terms to consider— adding users, subscription pricing that require renewals, additional products such as API, SLAs, security, data, and maintenance—and you need to understand who's able to use the product, how much it costs, and how and when it will be paid for. With so many considerations, contracts can quickly become unruly and complicated, increasing room for error or forgotten information. You need to address all these things up front and build a relationship that has open communication, trust, clarity, and satisfaction on both sides of the contract. Let's look at how to do that by looking at the information you need when you sign a SaaS contract.
Pricing is a huge factor that can make or break an agreement. SaaS allows for numerous different pricing options, such as cost by number of users, a flat annual or monthly cost, and any additional add-ons or benefits that can be purchased on top of the standard product. Being clear about these options and what each party is getting up-front will help the agreement move to signature faster, and leave both sides feeling satisfied that they are walking into the negotiation with clear terms. SaaS has the great advantage of being able to share one product among more users than before and being able to get discounts by paying a larger sum up front, or having the flexibility of not paying as much if you only need a product for a limited time. Make sure you take full advantage of these benefits by clarifying them early in the negotiation process.
As mentioned, having multiple users, sometimes referred to as seats, in SaaS is standard—almost all contracts, inherently collaborative, are for a group of people. To get the full value of a platform having multiple users is typically recommended. But what exactly is a "user"? Let's take a look at an example with a contract management platform. A sales team uses the platform every day, so they'll all be users. But let's say the legal department is heavily involved in their work as well. Legal is often the one creating templates, redlining in the negotiation process, and giving approvals. Since they're so involved, especially in creation, the legal team will all need seats in the platform as well. Users can occasionally be unlimited in a contract, but if not it's best to figure out the total number of users you need up-front, even if it's more than you originally planned.
Along the lines of users, what if the number of users needs to be added to? With growing companies especially, this is a huge factor as they prepare to hire and bring others onto the team. You want to make sure that everyone understands what it means if they need more access to the product, and how that will be added to the contract.
It's important to clarify not only who owns the data within the system, but also how that data is protected. Security can be a huge question as people sign up for SaaS, especially if they're unfamiliar with how storage and safety works in the Cloud. It's key to reassure customers regarding the security of their data, giving a comprehensive overview and any detailed information that will assuage fears about existing security measures.
Often the final elements of a contract relate to duration of the contract, and maintenance throughout that time period. Does the duration begin at implementation? Who is responsible for that implementation, and what assistance will the customer get? What if the customer runs into an issue six months down the road? These are important questions to answer so that there's no room for error at the time of renewal or at any point during the contract.
Communication is paramount to making sure you have a successful contract, one that both parties understand and are equally enthusiastic about. Have these conversations early to assure a good negotiation process and a satisfied customer.