What We Learned about Electronic Signatures to Save You Money—and Frustration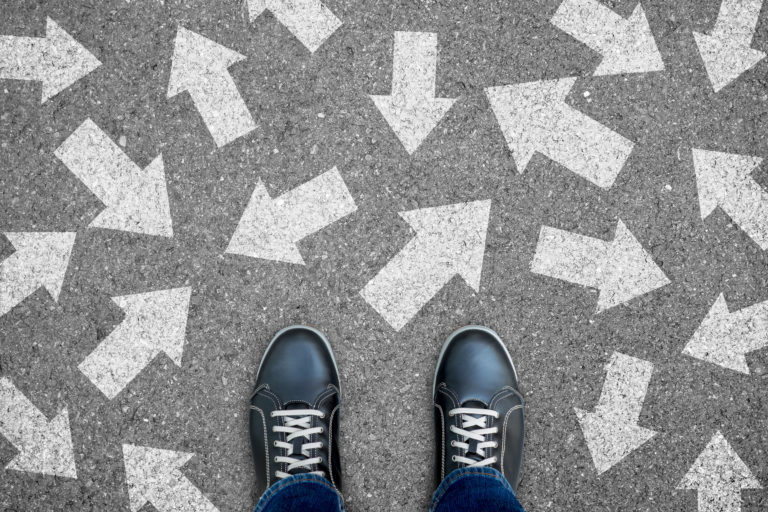 Electronic signatures, e-signatures, digital signatures, what's in a name? When it comes to your business costs, efficiencies and profits, not to mention risk, understanding electronic signature solutions is essential. 
In developing native electronic signature software for the Concord Contract Lifecycle Management (CLM) Platform, we've learned that many times, it's confusing to understand the current state of the technology, legality, and risk.
That's frustrating, we know!
We have learned along the way you really want to feel sure of legality, compliance security, but also in ease-of-access around electronic signatures before moving forward with a solution. 
In fact, when it comes to electronic signatures, per the Electronic Signatures and Records Association (ESRA), there's an 83% improvement in getting approvals, not to mention a cost savings of 86% in document costs. (ESRA)
So here's what we learned about electronic signatures to help your business save time, money and frustration when making a decision about how best to manage your contracts. 
You Want a Clear Understanding of The Current Types of Electronic Signatures 
We more than understand this sentiment! Let's break it down to clarify what "types" really means. 
Legal intent of signing is what first defined electronic signatures. 
More recently, authentications are an additional way to define electronic signatures. Let's look at what that actually means to you. 
First, electronic signatures are originally defined as an electronic action or exchange that shows intent to agree, such as: 
Typing your name into an electronic field

An image of a signature either on a faxed or scanned document 

Using an e-pen or handwriting directly on a touch screen, such as when you're signing for a store purchase

Ticking a box that shows your intent to agree with certain terms

Creating an image of your signature to place on electronic forms
Digital signatures came next. These are also known as "advanced electronic signatures" (AES), and require an authentication. They are also encrypted. This ensures that a signer is who they say they are and that the action is secure. 
Currently in 2019, electronic signatures have been further defined into qualified electronic signatures (QES). These are also authenticated and qualified by a digital certification of encryption, meaning that only the person who is meant to open it, can do so based on a set of rules set forth by the eIDAS Act of 2014.  
Like an AES (or digital signature), a QES generally holds the same level of legality as a handwritten signature.
As a best practice next step, download a comprehensive legal compliance and audit checklist here! 
The Difference Between Electronic Signatures Vs. Digital Signatures: Terms Create Frustrating Confusion in the Buying Process
What is the difference between electronic signatures vs. digital signatures? These terms are often used interchangeably. But these center around one key differentiator: Technical implementation (or how it is developed).
Electronic Signatures: 
Electronic signatures are also known as e-signatures. 
The 2000 US ESIGN Act originally defined these as "an electronic sound, symbol, process attached to or logically associated with a contract or other record, and executed or adopted by a person with the intent to sign the record and be legally bound."  (ESIGN Act)
Originally, electronic signatures, such as the example above of a scanned handwritten signature, or even an email signature, are generally not authenticated or encrypted. 
Digital Signatures: 
Digital signatures are created with encryption features. They are more secure, provide an audit of who signed, and increase your business's overall security with user-authentication support.  
What to know for your business: 
When we first began to consider electronic signatures, we thought about what would be the best solution for any business, whether it was for gaining one simple electronic signature, unlimited signatures, how to access those signatures, or what business contracts you use. 
Moreover, we were committed to ensuring that the technology could be used legally, internationally, and expeditiously. Finally, we wanted to make sure those signatures could be absolutely secure, and unreputable, even 20 years down the line.
The US, EU and UK, and many other locations, legally support either AES or QES digital signatures.
So we made sure every single aspect of the signature technology complied, but was uncomplicated to use.
You can find out more about legal validity here!
You Want a Solution That's Legal, Easy to Use, And Trackable  
There's a huge difference between using a software that allows you to legally and securely sign—by email—and one that does that all in one place.
You shouldn't have to scour through emails for million dollar signatures or multi-party agreements. 
In fact, the majority of companies, 81% in 2019, feel e-signatures are the operational nexus of their legal and security functions. (Finance Online) That's too critical of a metric to navigate by email, or with low visibility. 
Moreover, functionality should be flexible in form. 
We understand that most businesses are attempting to solve transactional agreement problems, with the tools on hand. These take care of a symptom of the problem, but not the actual problem: contract management processes.
Electronic signatures as a one-off software work with other corresponding tools, but they don't mitigate risk the same way a holistic platform does, which serves every point of contract document management and tracking. 
What's more, administering electronic signature solutions saved one major healthcare provider $1 million in administrative costs, says Finance Online. It also saved $20 per document in another study, and 22,000 hours of time annually. 
But the most important insight we have experienced, in developing digital signature technology for the Concord platform, is reflected in the fact that businesses achieve 70% to 80% efficiencies when they remove manual processes and integrate digital technologies. 
What else? Let us know your struggle or confusion around contract management and electronic signature solutions.
It's a process that can feel daunting, and we're here to support you for the long run. 
Founded in 2014 and headquartered in San Francisco, Concord enables over 200,000 companies around the globe to connect all their people, processes, and contracts in one place. Built with intuitive features—like online negotiation and editing, deadline alerts, and approval workflows, Concord gives users everything they need for the entire contract lifecycle, making growth and compliance synonymous.
Thank you. We'll be in touch soon to schedule your demo.