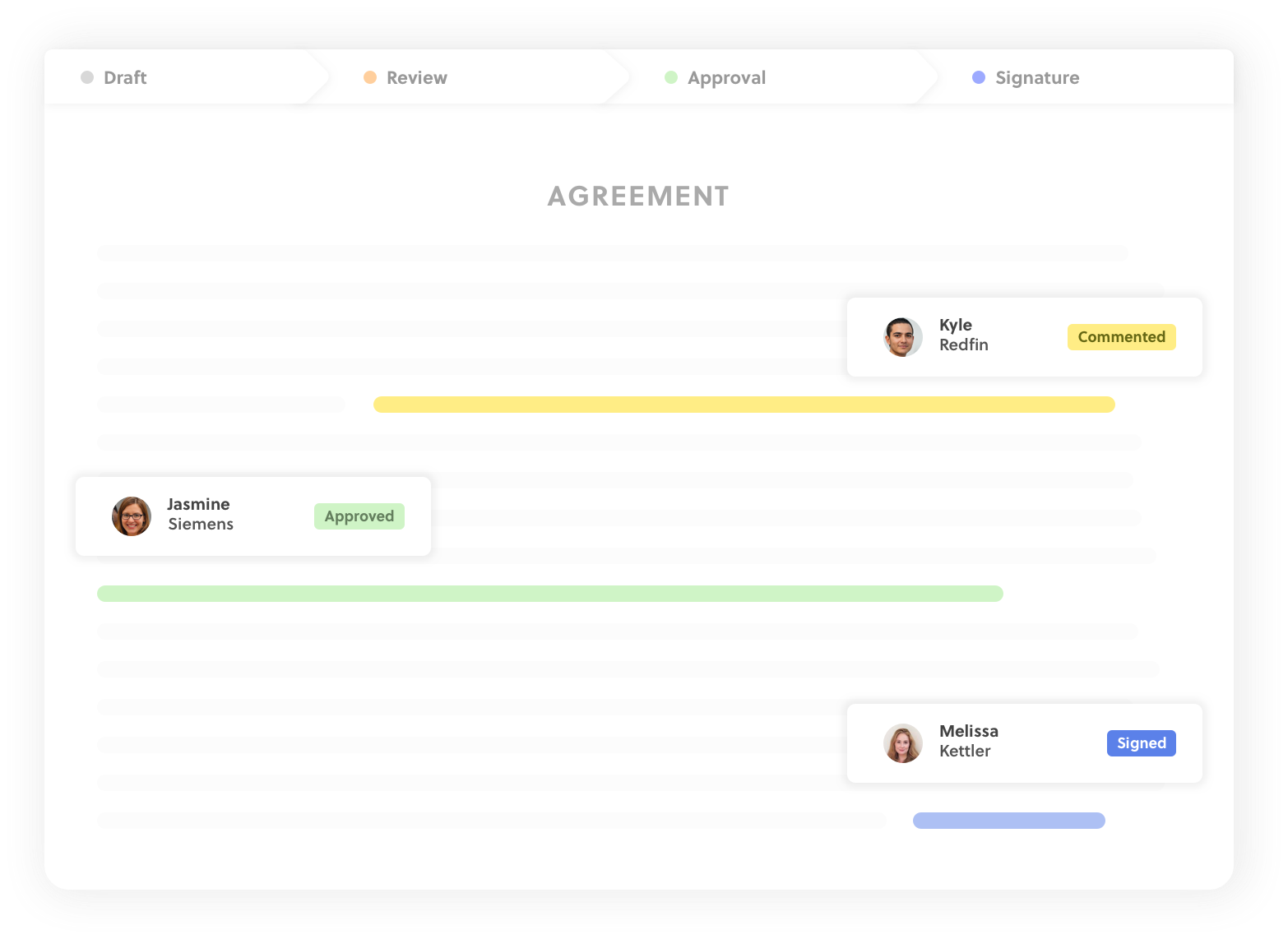 Close more deals, faster
From generating contracts to syncing with Salesforce, Concord empowers sales teams to close business faster.
Learn how sales teams use Concord for:
Automating contracts & quotes
Predefined approvals
Collaborating with customers
Customer relationships
Strategic reporting
Integrating with Salesforce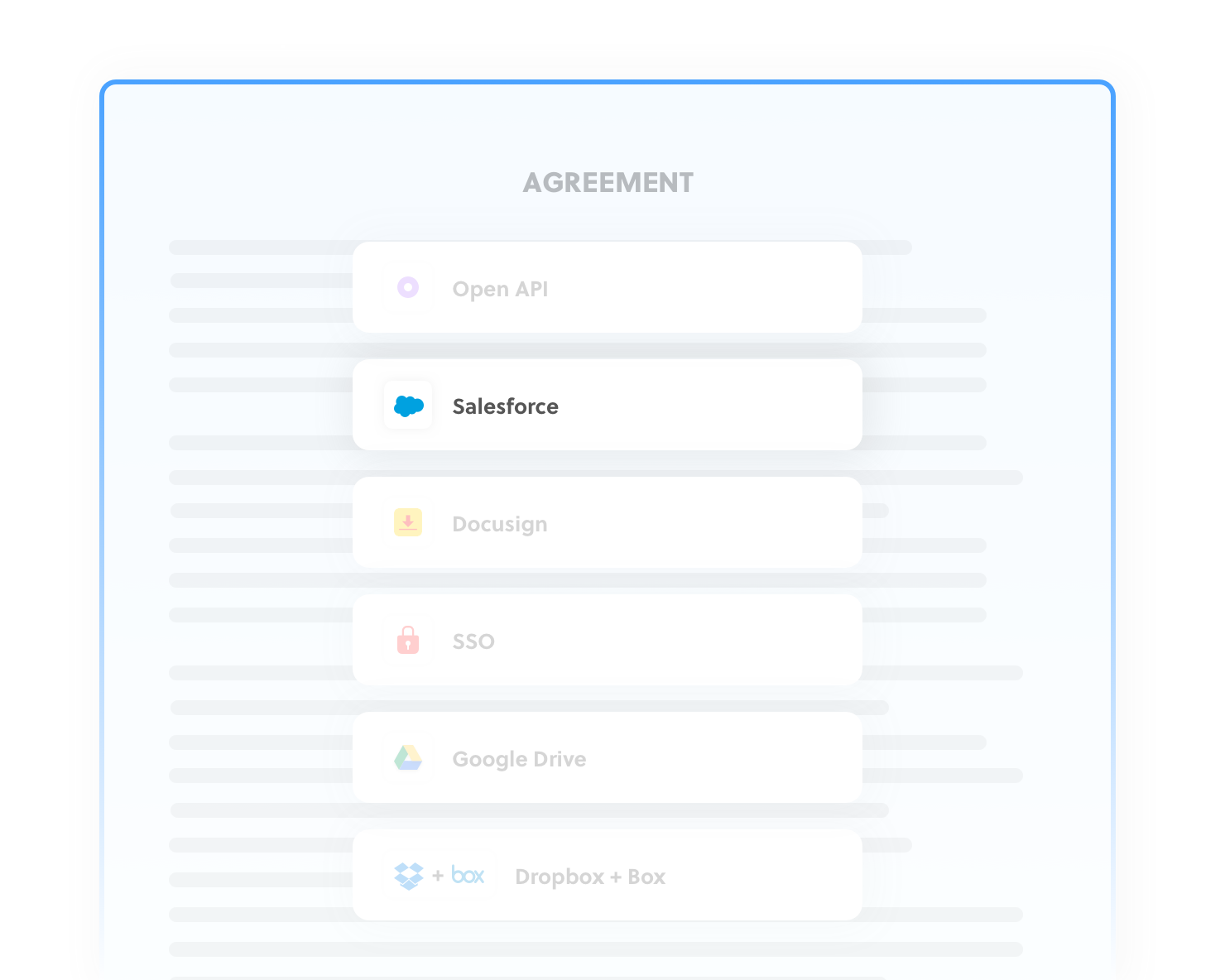 Instantly generate contracts and quotes
Use the right template

Use pre-approved templates so you don't spend time searching for the right contract and requesting approval. Never worry about using an outdated version.

Automate creation with Salesforce

Create customized quotes and contracts, send them to the right people, and track their progress – all directly from Salesforce.

Or automate with anything else: Excel, Open API, etc.

Concord lets you create thousands of customized documents instantly, using a wide array of tools to adapt to your business.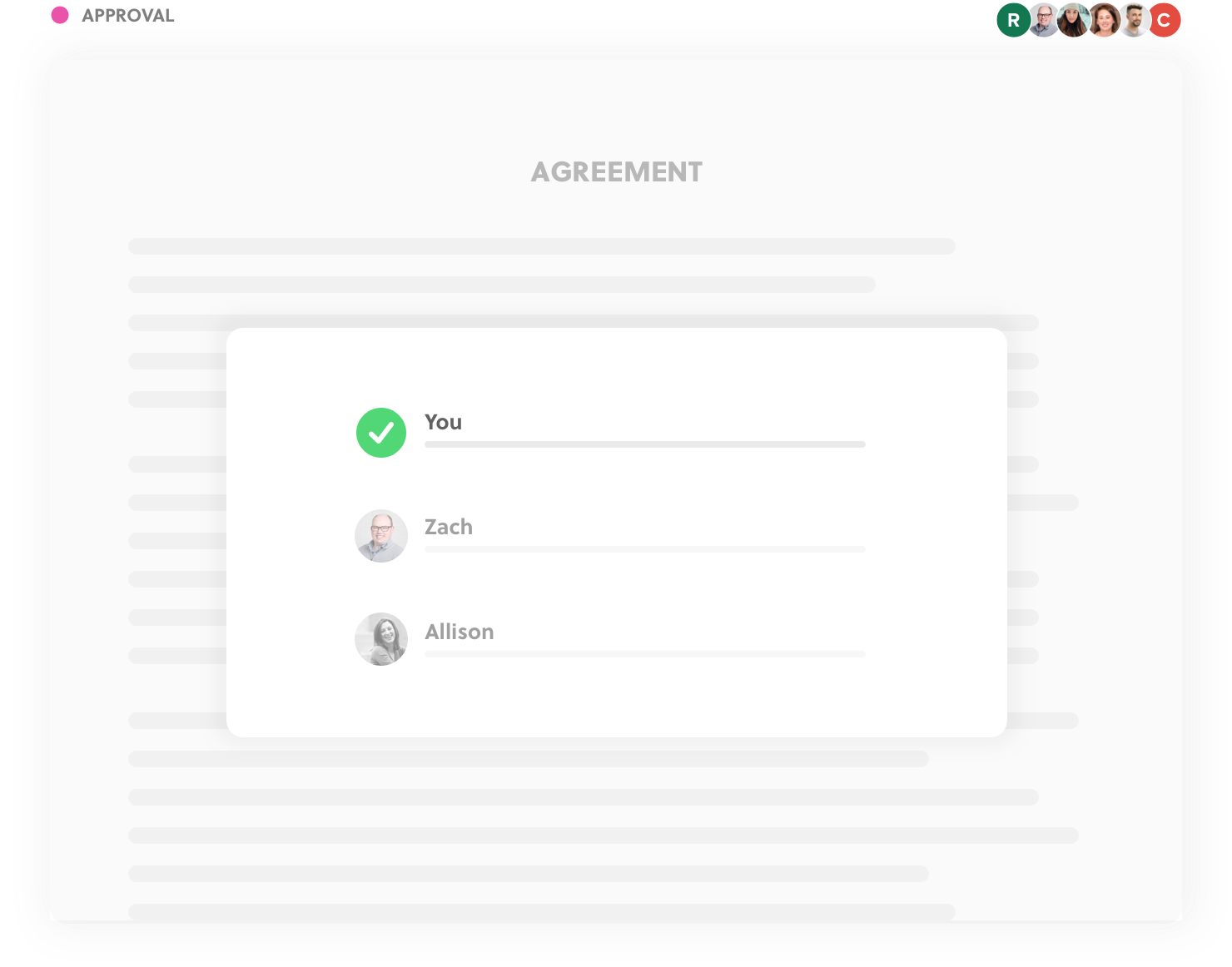 Speed‑up internal approval
Define precise editing rights

Decide which teams can modify specific parts of your document, and ensure that only legal can change that liability clause.

Use predefined workflows, or build your own custom one

Concord lets you create predefined workflows based upon your company's compliance policies. Or build a custom one for your agreement.

Automatically route documents based on thresholds

Have an amount or a discount threshold that requires additional approvals? Using conditional rules, Concord will automatically detect and route your document to the right people for approval.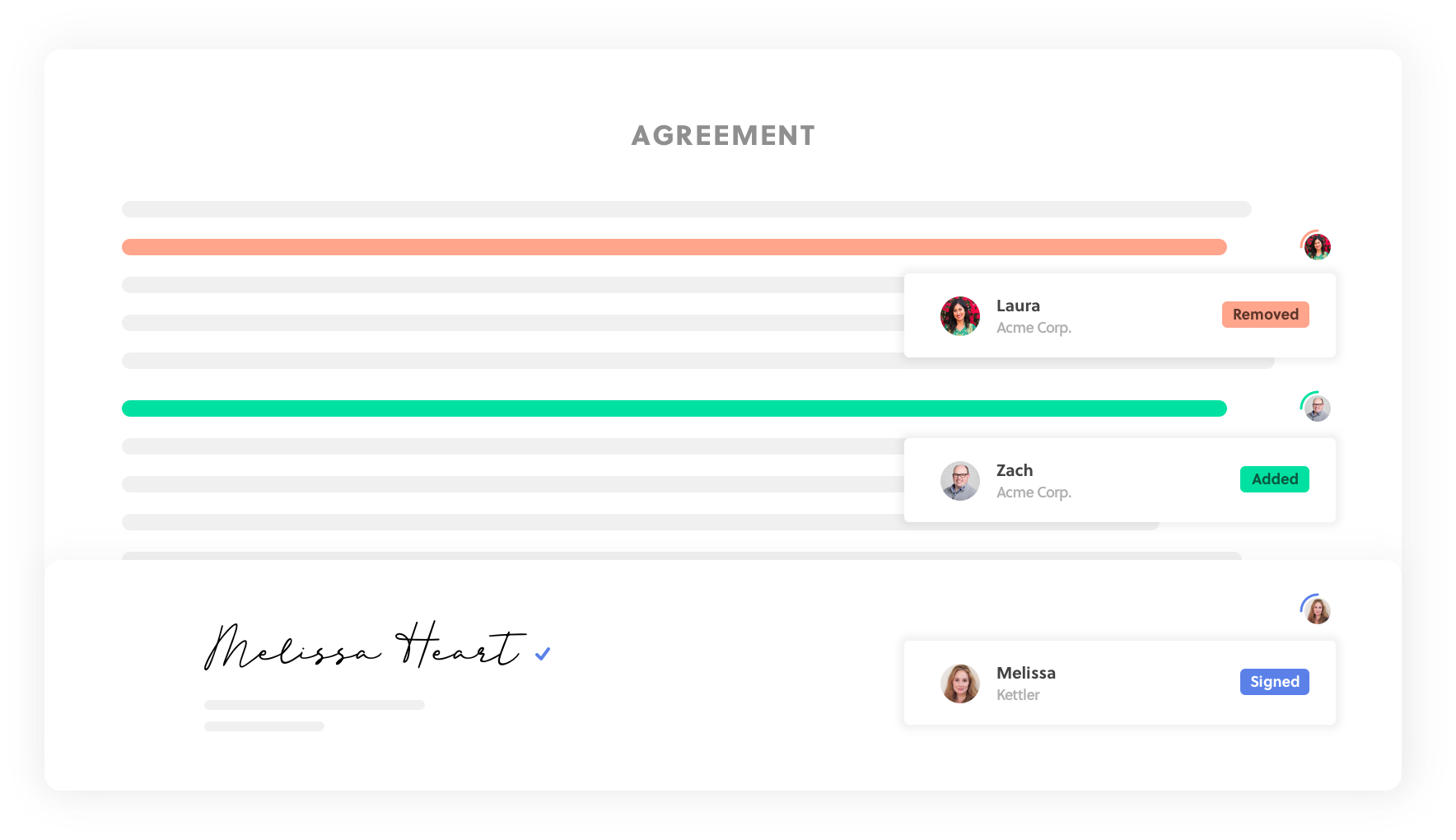 Accelerate closing with live editing & e‑signature
Real-Time Editing

Save time and edit online, instead of emailing back and forth. Approve or reject any suggestions made right on Concord.

Automated Versioning

Every change made to a document is automatically saved, so you'll never lose track of a prior version.

E-signature

With one click, send your contract to your third party for e-signature – no more downloading and emailing. Using Concord's built-in e-signature means your sales team closes deals in minutes, not days.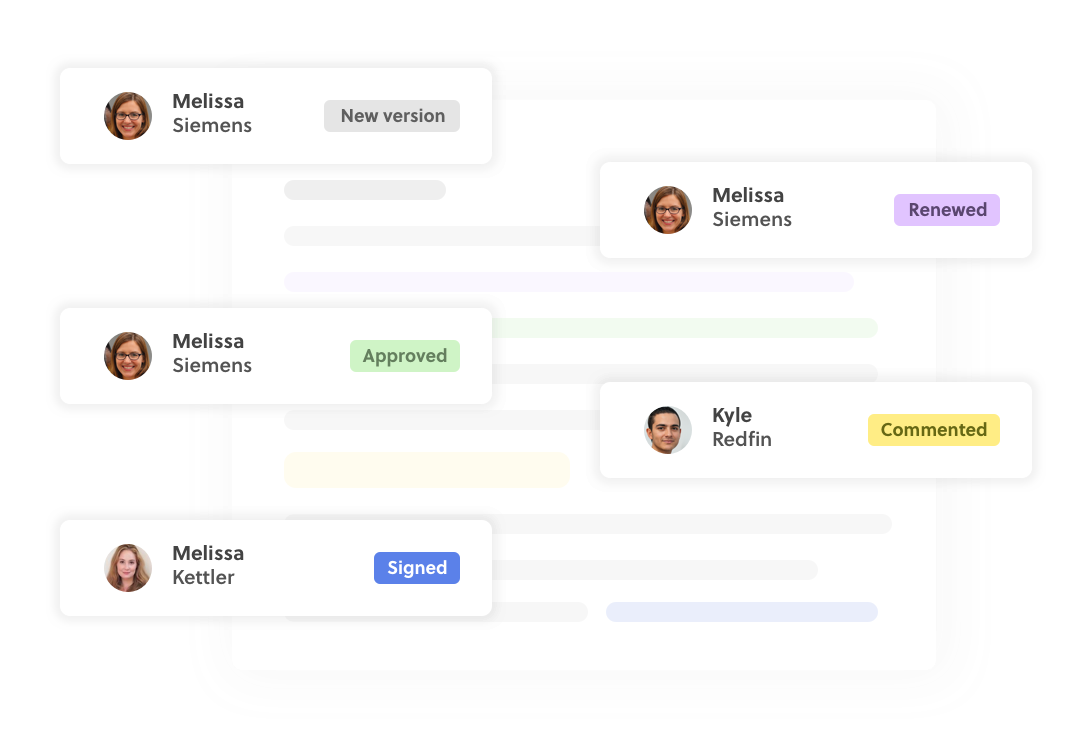 Improve relationships with your customers
Discussion Panel

Comment on the document as a whole or on a specific clause/paragraph right on Concord, instead of by email. See all remarks at a glance in the discussion panel.

Private/Public Chat & Commenting

Choose whether your comments are limited to your internal teams, or should be seen by your external guests.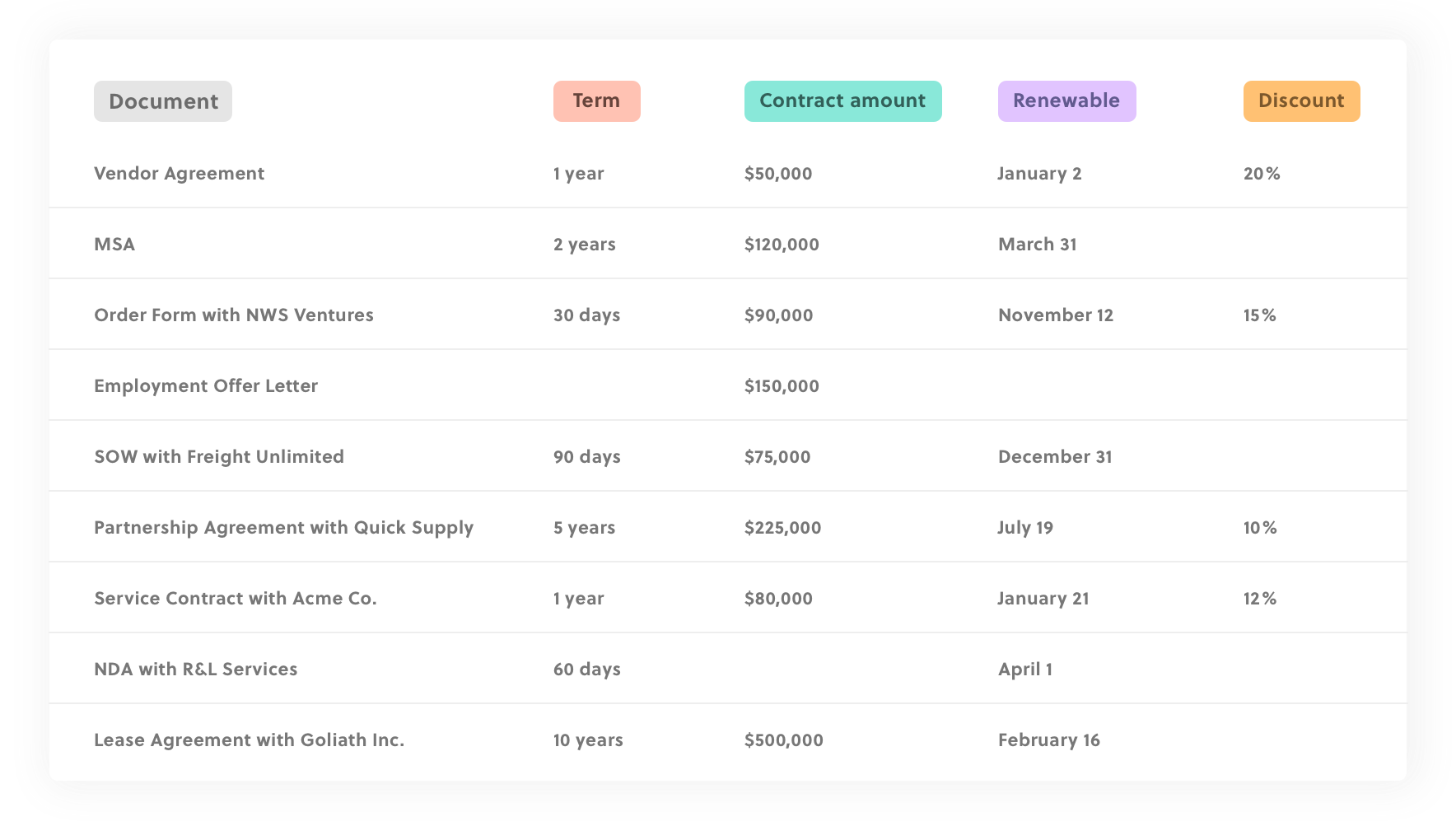 Improve strategy by reporting on contract terms
Bi-directional sync with Concord

Salesforce automatically syncs to reflect changes made on Concord, ensuring you can effectively leverage your Salesforce data for forecasting or other reporting needs.

Contract intelligence

Instantly see the amounts, terms, or conditions of your contracts, so you can quickly identify opportunities for upsell and expansion.

Automate steps post-signature

Set up your opportunities to automatically move to Close-Win once a contract is signed, so you can further automate your post-execution workflow in Salesforce.
Join the thousands of companies using Concord
to make their businesses more efficient.